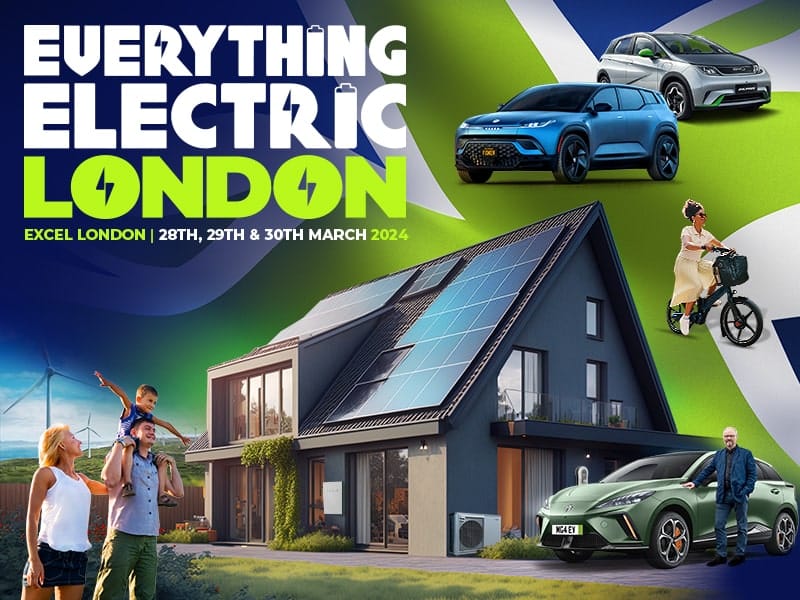 You know we're busy when we go quiet. Robert and I are naturally 'communicative', but this has been a year like no other.
As well as our output of 4 episodes per week (including podcasts), we've delivered 3 (what we can only describe as) phenomenal launch exhibitions in AUSTRALIA, CANADA and the NORTH of England.
Not to mention the 5th, Fully Charged LIVE SOUTH. We are also gearing up for the final Fully Charged LIVE of the year in EUROPE, and alongside that in Amsterdam the first ever Fully Charged AWARDS.
We've also pre-empted the repositioning of the Fully Charged LIVE exhibitions in 2024, as Everything Electric, while announcing our first Everything Electric LONDON at ExCel in March 2024.
In other business, we have raised more than a million pounds to accelerate our growth, and launched the critically important #StopBurningStuff campaign on Patreon too.
And that's not to mention the other developmental projects that we are unable to announce formally, yet. All in all, it's been a bit of a year.
But it's not all been plain sailing, and the good ship/show Fully Charged has had to face some severe headwinds and choppy conditions.
Most notably in the UK, deteriorating economic conditions, caused by a combination of outside influences and to be blunt, multiple instances of economic incompetence from the 'current' Government.
Here in the UK – and in other countries where multiple media outlets have seemingly been captured by the fossil fuel establishment, we have seen an avalanche of misinformation.
We've also been caught up in the unintended consequences of Joe Biden's well-intentioned I.R.A. (Inflation Reduction Act) which forced us to postpone our plans in the USA until 2024. More on that soon.
Despite all of the above, we are doing our level best to provide the positivity that the Fully Charged SHOW is known for.
Our recent launch in Vancouver was a triumphant reminder that the interest in electric vehicles and clean energy continues to ramp up. Our best launch ever, it even eclipsed our amazing AUSTRALIA show.
What's more, even in the UK, pure BEV (battery electric vehicle) sales accounted for more than 20% of new car sales in August. Given economic challenges this is nothing short of extraordinary.
We are also buoyed by the fact that the surge in global BEV sales has happened despite the fact that precious few 'cheaper' electric cars are on sale. This is set to change from Fully Charged LIVE Europe onwards.
But we absolutely can't afford for complacency to creep in. Powerful incumbents are intent on 'waging war' against Net Zero, and we expect the coming Conservative Party conference to be a brutal battle of ideas.
To that end, we will be launching our #StopBurningStuff campaign with Robert Llewellyn and Quentin Willson in Westminster next week. We aim to educate politicians and press and you're welcome to join us here.
If you're bored of being gaslit, please consider contributing to our new Patreon page, share our latest episodes from the Fully Charged SHOW and the Everything Electric SHOW, or bring your friends and family to our exhibitions.
Together, we have the power.
Dan Caesar, CEO, Fully Charged SHOW