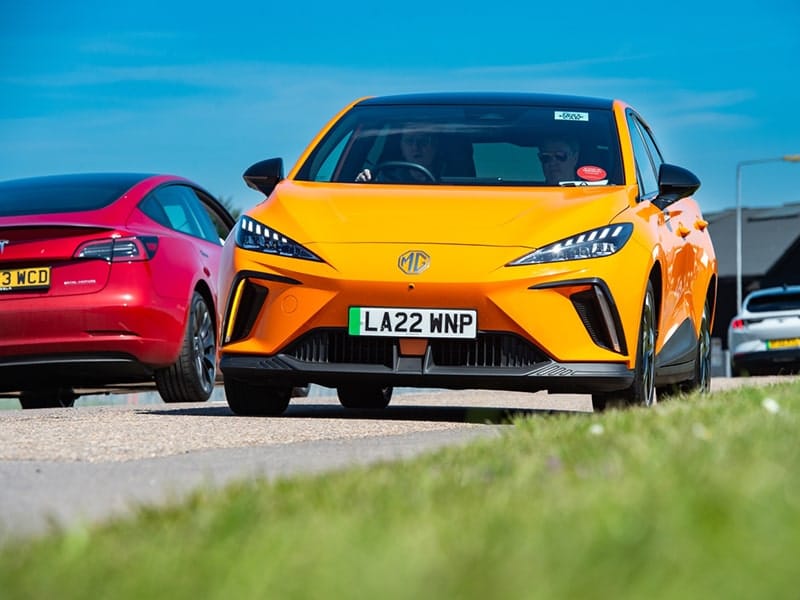 Fully Charged LIVE South welcomed 26,279 attendees to Farnborough International over 3 days at the end of April – an increase of 13% year-on-year – and received a rapturous response from visitors and exhibitors alike.
This year's show included an array of new attractions, including 'Electric Fireside Chats' with Deborah Meaden (BBC's Dragons Den), 'Electric Launchpad', and 'Zero Carbon Kitchen', plus firm favourites like the 'Giga Theatre', 'Mega Theatre', 'Home Energy Advice Team' and the ever-popular 'Watt Drive?' The latest edition achieved a record number of test drives – more than 7,000 – with all slots spoken for only one hour or so into each day.
Similar results were reported from the 'Two-Wheel Test Track' where hundreds of people tried micro-mobility options, including e-bikes and scooters, and hundreds benefited from sessions with independent experts at the 'Home Energy Advice Team'. As a result of the success of the Farnborough show, the vast majority of exhibitors are committing to the 2024 shows in Farnborough, Harrogate, as well as for the new London ExCel event.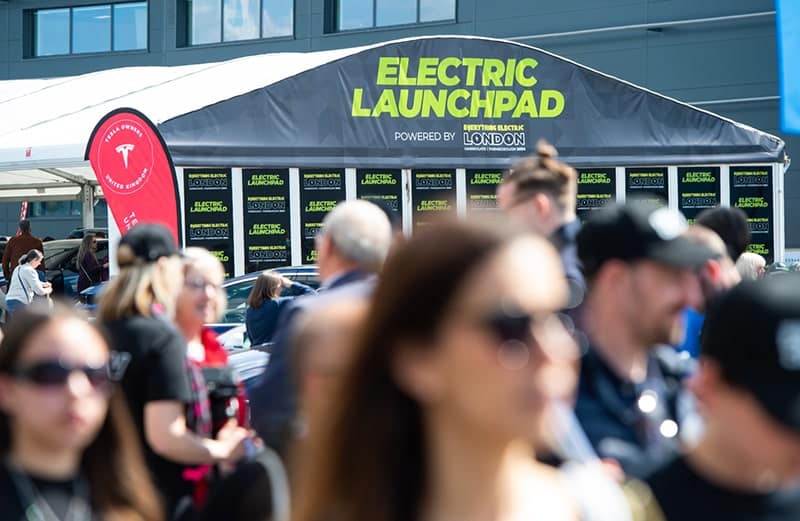 Fully Charged LIVE North, sponsored by ElectriX, powered by LV= General Insurance, takes place on the 19th, 20th and 21st of May at the Yorkshire Event Centre near Harrogate, with the final line-up online the weekend prior.
More information and tickets to Fully Charged LIVE North are available here.
---
Mark Blundell, BYD's UK Marketing Manager had this to say:
"We were delighted to use Fully Charged LIVE South as the moment to introduce BYD to the UK market. This was our first brand event, our first public test drive event for BYD ATTO 3 and the European reveal of the BYD DOLPHIN. The response to our brand, products and technology was fantastic. We were fully booked for test drives each and every day and the stand was busy throughout. We're recharging our blade batteries and will be ready to go again at Fully Charged LIVE North."
---
Conrad Allum, Cocycle's PR Manager, said:
"We had an amazing time showcasing our Gocycle electric bike range at Fully Charged LIVE South UK. It is certainly – if not already – on the path to establishing itself as the leading global EV show. It was incredible to see the joy on people's faces as they experienced an electric bike for the first time! We did more test rides than at any other show in our history – the engagement was phenomenal."
---
Dan Caesar, CEO of the Fully Charged Show added:
"The growth of the Fully Charged LIVE exhibitions around the world over the last 5 years has been amazing, and despite difficult economic conditions in the UK, shows no signs of slowing down. Having built a huge, global community of 'EV-ready', 'energy-savvy' consumers on YouTube over 13 years, the Fully Charged SHOW offers a unique educated audience with income to invest. In 2024, the addition of another UK show, and repositioning as Everything Electric LONDON (March), Everything Electric NORTH (May) and Everything Electric SOUTH (October), promises to extend our influence further still."