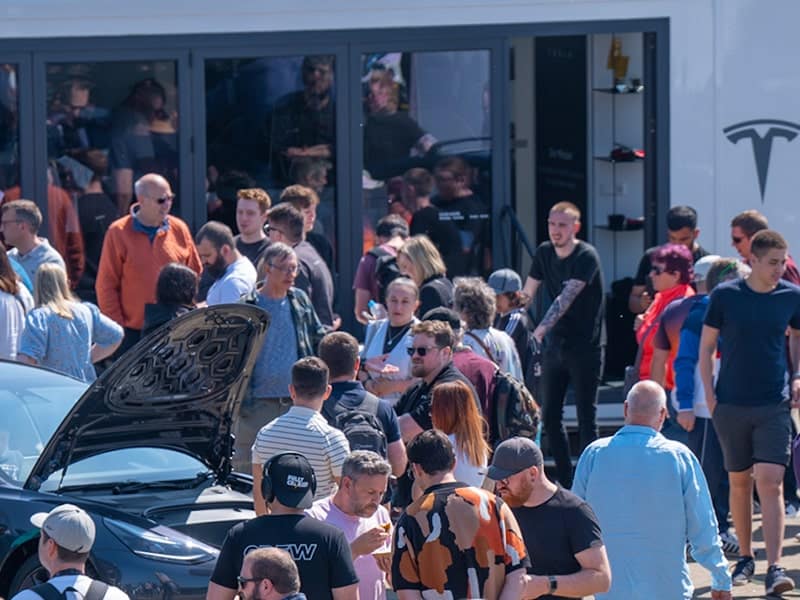 The first Fully Charged LIVE North launched at the Yorkshire Event Centre on the 19th, 20th and 21st May and attracted 15,085 attendees over 3 days, its largest launch exhibition globally to date.
Feedback from visitors and exhibitors was consistently positive:
Russell Peterson, Co-Founder of Munro Vehicles had this to say:
"We were extremely pleased to launch the Pickup variant of our EV 4×4 in the commercial zone of Fully Charged Live North. The Fully Charged team's support has been fantastic, and there's no better place than the rural and hard-working county of Yorkshire to showcase our utilitarian vehicle. We're looking forward to bringing more innovative products to market that help companies decarbonise their fleets, and we look forward to working with Fully Charged to spread the message!".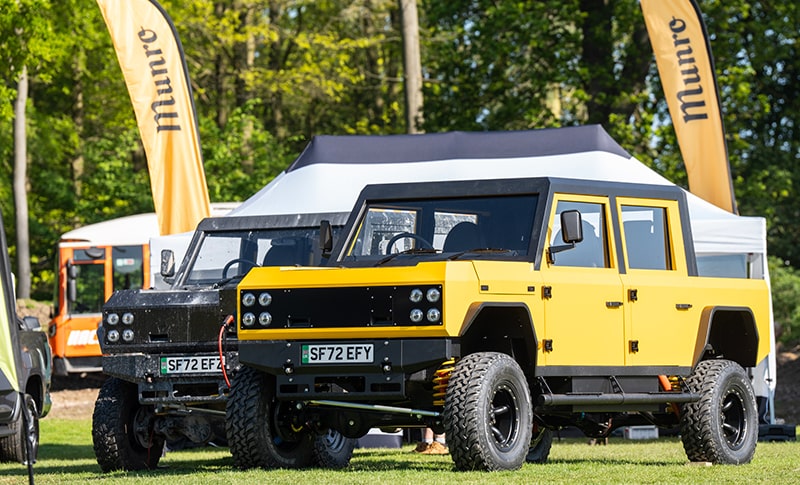 Set in the rolling hills outside Harrogate, the Yorkshire Event Centre provided an incredible backdrop for the Fully Charged SHOW's first festival of electrification in the North of England. Fully Charged LIVE North boasted a whole host of features, including over 50 'live' theatre sessions including 'Electric Fireside Chats' with Jordan Brompton (co-founder and CMO of myenergi), Tom Heap (BBC's Countryfile) and cast members from ITV's Emmerdale. The hugely popular 'Home Energy Advice Team' delivered hundreds of one-on-one sessions over three days, the 'Electric Launchpad' and 'Electric Alley' attractions also proved to be firm favourites.
More than 5,500 electric test drives were delivered throughout the event, as well as more than a thousand rides on electric bikes and scooters. As well as electric cars, the Commercial Vehicle Zone included an impressive display of electric vehicles of all shapes and sizes with Munro Motors choosing the event to launch their new 'Big Yellow' 4×4 fully electric pick-up truck to a huge crowd.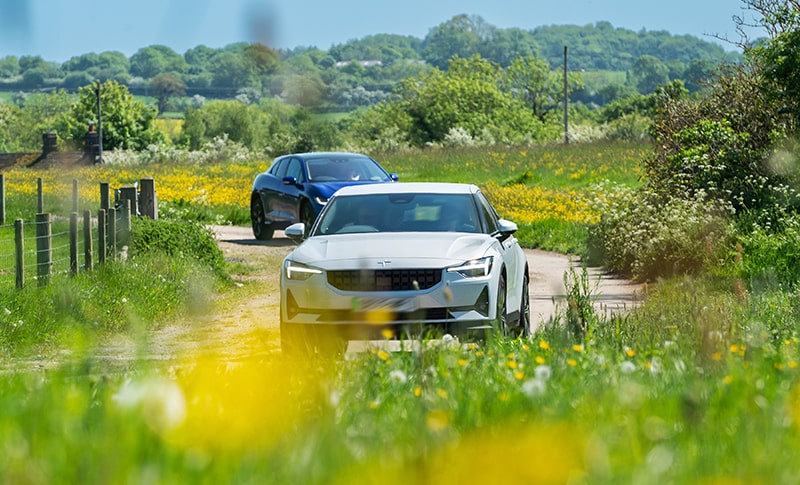 As a result of the success of our two recent UK shows in Farnborough and Harrogate, the majority of exhibitors are committing to all 3 UK shows in 2024 shows, Fully Charged LIVE will return as Everything Electric LONDON (March), Everything Electric North (May) and Everything Electric SOUTH (October), as well as in Europe, Australia, Canada and the USA.
---
Dan Caesar, CEO of the Fully Charged Show added:
"We were genuinely blown away by the warm welcome we received at the Yorkshire Event Centre for our first ever Fully Charged LIVE North event. The event was packed full of positive energy, from panellists to exhibitors and above all the crowds that attended each day. Our launch events are always special, but this one was arguably the best yet, and we are already excited to return to Harrogate next year for a much bigger and even better event".