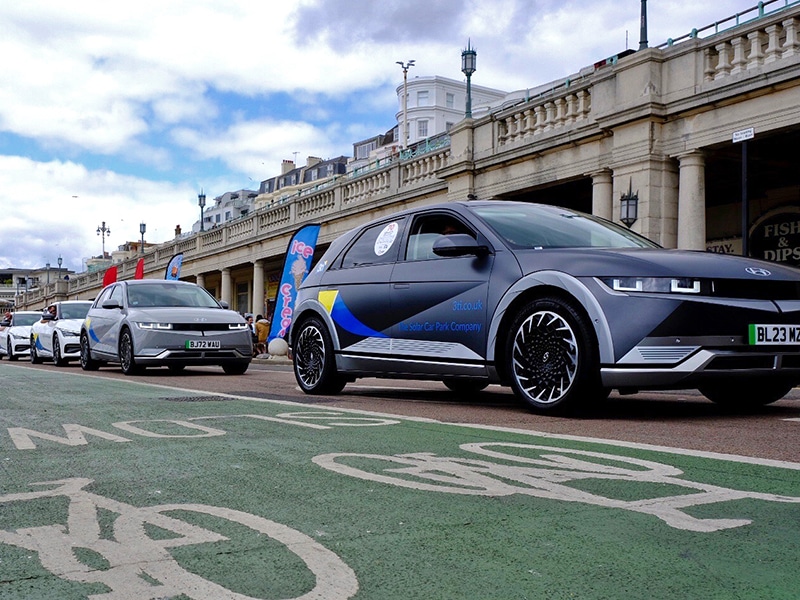 The inaugural London to Paris Electric Vehicle (EV) rally made history as 100 electric vehicles embarked on an exhilarating journey from London to Paris. Founded by EV enthusiast Bill Murray, this groundbreaking event marked the first large-scale international rally of its kind, showcasing the remarkable potential of electric vehicles. Spanning the distance between two iconic European capitals, the rally captivated participants and spectators alike, leaving an indelible mark on the global EV community.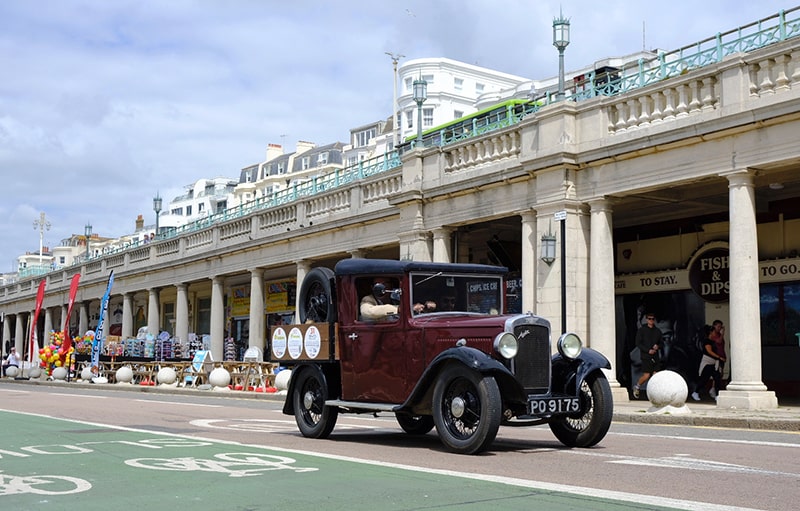 Exceptional Sponsors Driving Innovation
At the heart of this monumental event were the exceptional sponsors who provided invaluable support, ensuring the rally surpassed all expectations. Industry leader BYD played a pivotal role as the official Automotive Partner, showcasing their position as a driving force in the EV revolution. Mark Blundell, UK Marketing + PR Manager at BYD, expressed his delight, stating,
"The event was a brilliant showcase of not only the latest EV technology but also skill and endurance from the participants to achieve superb levels of efficiency – far beating official range figures! We look forward to working with the team again."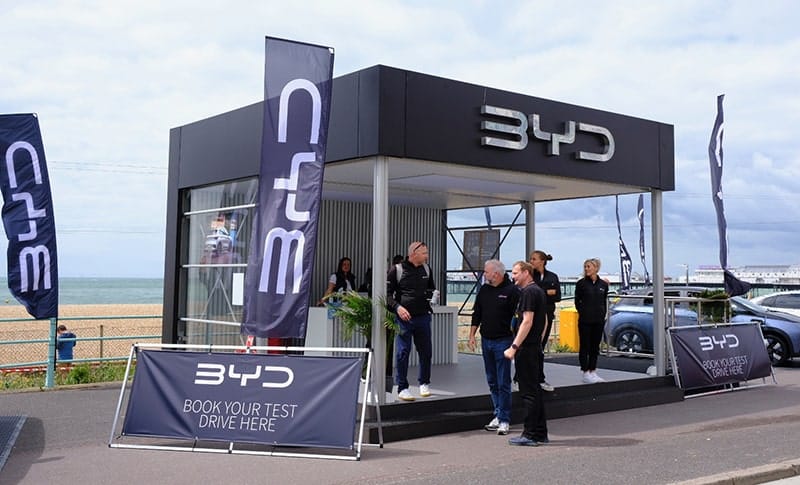 EDF Energy, Britain's largest generator of zero-carbon electricity, played a crucial role as a dedicated sponsor, emphasising their commitment to sustainability and a greener future. Their support elevated the rally, providing a platform for EV enthusiasts to showcase cutting-edge vehicles and inspire others to embrace electric transportation. Reflecting on the event, EDF Energy expressed their excitement, saying,
"We loved seeing the positive interest and feedback from the public and other drivers on the roads as the convoy of EVs drove through to Paris. We're proud to have sponsored this event for the 3rd year running!"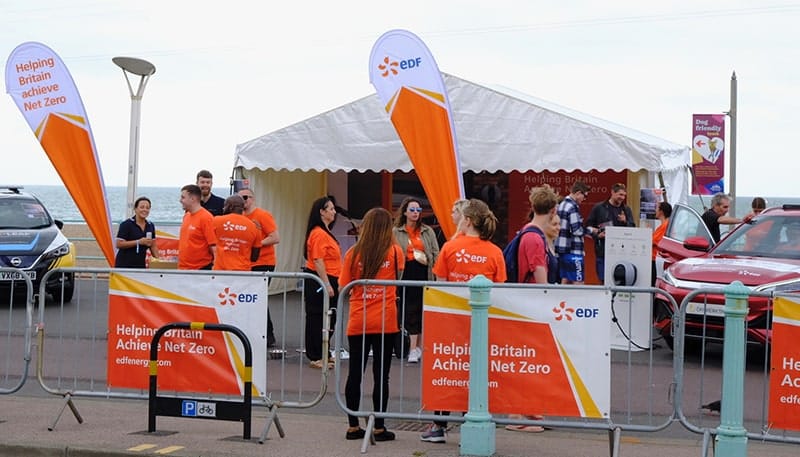 Promoting Accessibility and Inclusion
In a significant development, Motability Operations supported the rally this year to showcase accessibility in the electric vehicle world. Their participation emphasised the importance of inclusive mobility solutions, highlighting how electric vehicles can be made accessible to disabled people. Motability Operations' involvement brought attention to the seamless integration of EVs into the lives of people with disabilities, promoting both independence and environmental consciousness. Jonathan Jenkins, Head of Innovation at Motability Operations, shared his enthusiasm, stating,
"The rally was a great opportunity for us to demonstrate this and raise awareness of making EVs even more accessible."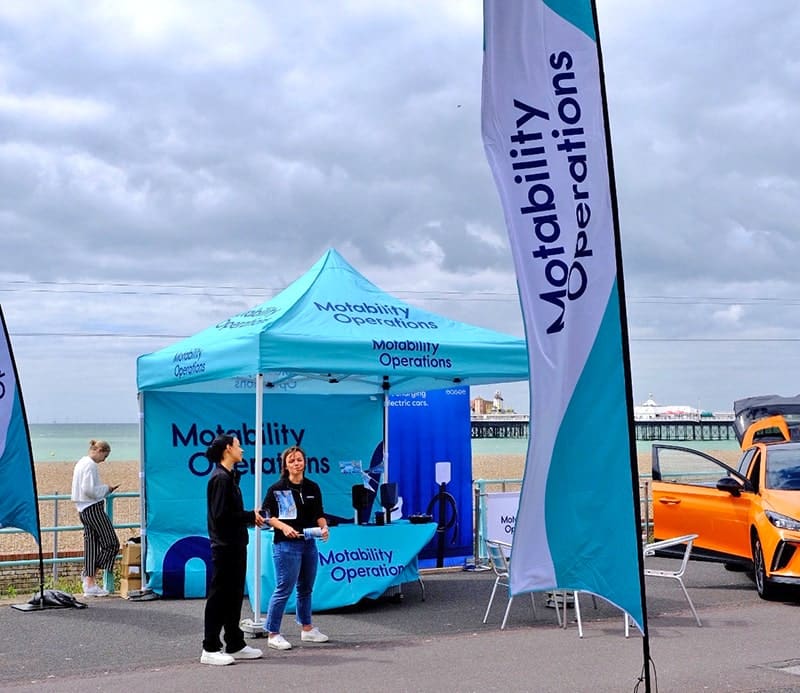 Wallbox, a global EV charging company, Rally pace cars were charged up on sunshine in Hove using solar panels and Wallbox's home charger, Pulsar Max. The Pulsar Max will rely solely on solar energy to charge the Rally pace cars, meaning they won't contribute any emissions during the rally. Ashley McFadden, Team Lead UK & IRE, from Wallbox said:
"We are glad to be part of the London to Paris EV Rally and showcase the power EV charging has in enabling a more sustainable use of energy".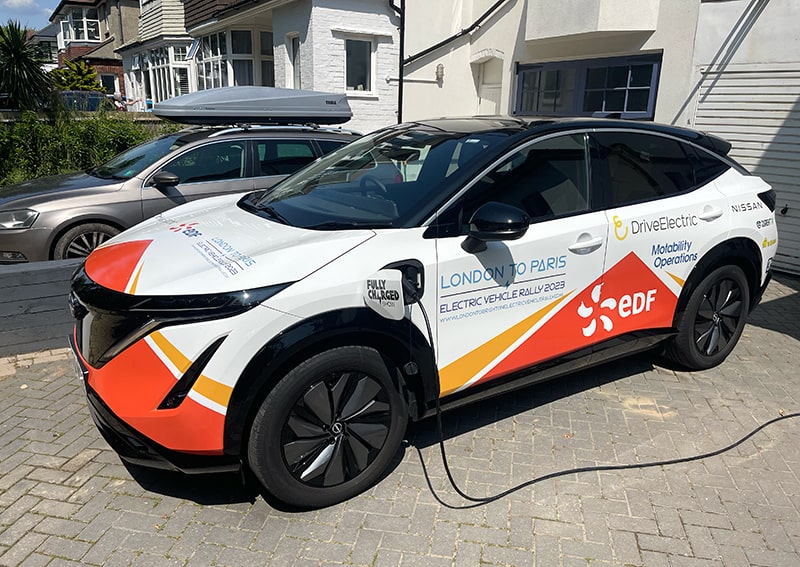 Vibrant E-Village in Brighton
Upon reaching Brighton, participants and visitors were treated to the vibrant atmosphere of the e-Village, a hub of excitement and innovation. Attendees had the opportunity to explore stands from esteemed sponsors and partners, test drive vehicles, and even experience the thrill of riding electric bikes and scooters. The impressive turnout of approximately 35,000 visitors at the E-Village highlighted the growing interest and support for electric vehicles and sustainable transportation solutions.
Recognising Energy-Efficient Vehicles
The London to Paris EV rally featured an awards ceremony recognising the most energy-efficient vehicles in each category. Participants were challenged to make the journey using as little energy as possible, showcasing their commitment to sustainable transportation. The ceremony, sponsored by solar vehicle charging company 3ti, celebrated the achievements of participants and honoured their contribution to the future of sustainable mobility.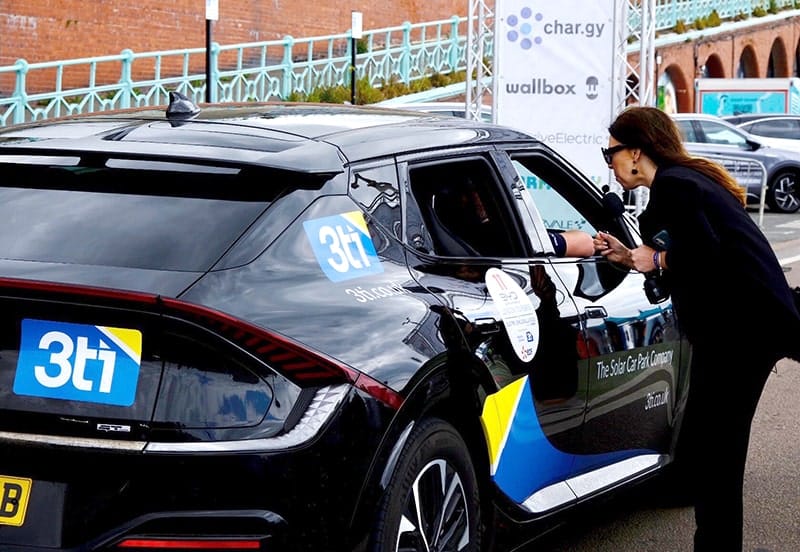 Results
The results of the London to Paris EV rally are as follows:
LONDON TO BRIGHTON
City Car: Volkswagen eGolf – 4.4 miles per kWh
Motorbike: Zero-S – 10.4 miles per kWh
Saloon Car: Hyundai Ioniq Premium – 6.2 miles per kWh
SUV: Kia Niro 2 – 5.9 miles per kWh
Van: Volkswagen ID Buzz – 3.7 miles per kWh
Bus: Higer Steed – 1.0 miles per kWh
DIEPPE TO PARIS
City Car: BMW i3 42kWh – 5.3 miles per kWh
Saloon Car: Hyundai Ioniq Premium – 5.7 miles per kWh
SUV: Kia Niro 1 – 5.1 miles per kWh
Van: Volkswagen ID Buzz – 3.9 miles per kWh
Bus: Higer Steed – 1.1 miles per kWh
These results highlight the impressive efficiency of the vehicles in each category, showcasing the advancements in electric vehicle technology and the dedication of participants to sustainable transportation.
Conclusion
The London to Paris Electric Vehicle rally has set a significant milestone in sustainable mobility, demonstrating the potential and accessibility of electric vehicles. The event showcased the dedication of sponsors, the skill and endurance of participants, and the growing support for electric transportation. As the world embraces the electrified future, events like the London to Paris EV rally inspire individuals and communities to transition to a greener and more sustainable mode of transportation. The rally serves as a testament to the remarkable innovations in electric vehicles and renewable energy, driving us closer to a sustainable future.
Images credit: Adam Goldman
---
About the author
Back in 2020 two Brighton friends, Bill and Tom, were chatting about The Big Lemon's transition to an electric bus fleet. Tom mentioned that he'd like to do some kind of challenge to see how well the electric buses perform and Bill suggested inviting other vehicles to join the challenge. One thing led to another and the London to Brighton Electric Vehicle Rally was born.