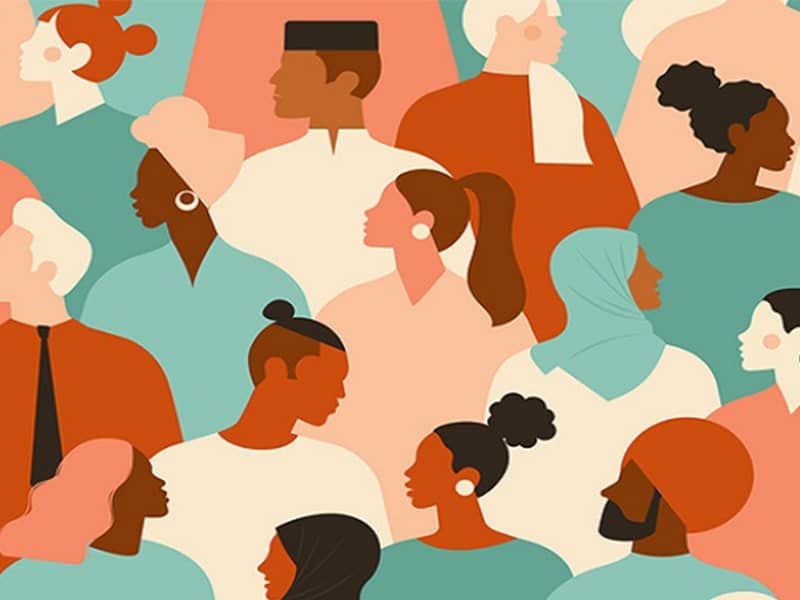 I suspect that if a men's bicycle saddle had been designed by a group of women who hadn't tested the usability with a group of men, it probably wouldn't be that comfortable for the intended user. However, if the bicycle industry was made up of 80% women, I also suspect instances such as this would be commonplace.
This is the state we find ourselves for transportation with just 22% of the industry identifying as female. Women represent almost two thirds of public transportation users globally but experience far greater travel burdens relating to cost, stress, time, poverty, accessibility and safety compared to men.
We have work to do.
We are already familiar with the 47% increased likelihood of a woman to be seriously injured and 17% more likely to die in a car crash than a man – something in part attributed to many safety regulations taking the average man as representative of the entire population. Using sex disaggregated data and accounting for more percentiles of humans will go a long way to creating more comfortable, usable and safer products for everyone.
Mobility as a Service is also presenting us with an enormous opportunity to fundamentally rethink transit networks. Most bus services are designed to accommodate straight forward in and out commutes. Women still undertake a large portion of household and care-related activities which when combined with work, make their travel patterns much more complex. This trip chaining type of travel is begging to be solved by a multi-modal network feat. demand responsive transit / shared taxis / BRT/ TNCs/ Buses. Not only would this reduce an inordinate amount of faff, but increase the ease with which women can access a broader array of jobs. By gathering data and analysing both men and women's travel behaviour, MaaS could be the mechanism to empower more people via mobility.
However, tackling product design and optimising networks will not address the whole problem. Female sexual harassment on public transit is globally ubiquitous – 90% of women in France have experienced sexual harassment on public transit and in Mexico female workers report that men hang around in cars 'to kidnap women getting on and off buses'. For many women their travel is the most dangerous part of their day or are simply paralysed by existing mobility solutions. This is not just a matter of social inequality but a major concern for the health of the global economy. In developing countries, safety concerns and limited access to transport reduce the probability of women participating in the labour market by 16.5%.
Welfare and personal safety cannot be solved by design alone, requiring major cultural shifts in the pursuit for equal social, political and economic opportunities for all genders. A task of mammoth proportions. The transportation industry can play its part in this journey by engaging proactively in the conversation and consciously designing and operating with empathy. But that 22% needs some bolstering as empathy will only get us so far – representation is the key to unlocking inclusive, fit for purpose and innovative solutions. Happy International Women's Day!
For some excellent studies on the impact of gender in transport, check out the resources from the International Transport Forum. This guy on tik tok talks extensively about being an ally and the Female Lead on Instagram is super informative. The Ella Project is a fantastic resource to keep all children interested in STEM subjects.
Meanwhile at Fully Charged we're lucky enough to meet amazing women working across the sustainability, mobility and electrification space. Join us at Farnborough on 29th April – 1st May to hear from some of the leading industry voices inspiring the next generation of clean tech pioneers.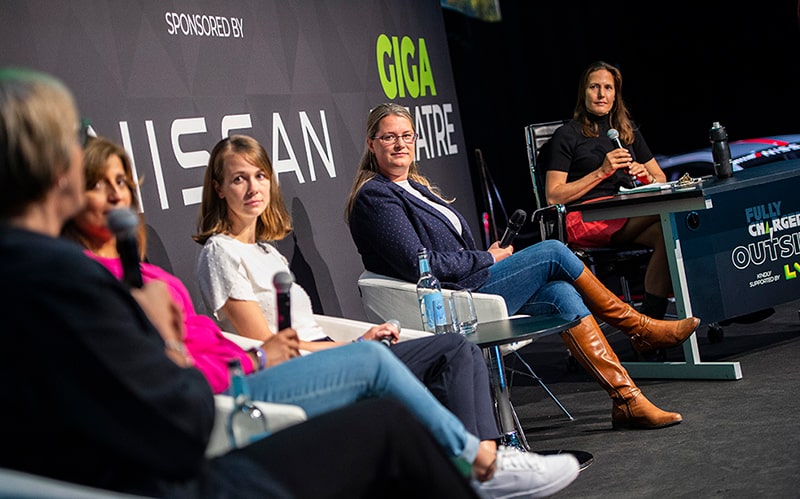 About the author
Imogen Pierce works in sustainable mobility and future technology for Fully Charged. She is an alumni of electric vehicle startup Arrival where she was Head of City Engagement and Integration working with cities to understand, develop and accelerate their future mobility ambitions. Imogen has also worked in Experience Strategy looking at future technology and mobility trends. Prior to Arrival, Imogen was an aerodynamicist at Jaguar Land Rover before running the company's technology and innovation communications. She can be found on Medium musing and wittering about sustainable mobility.