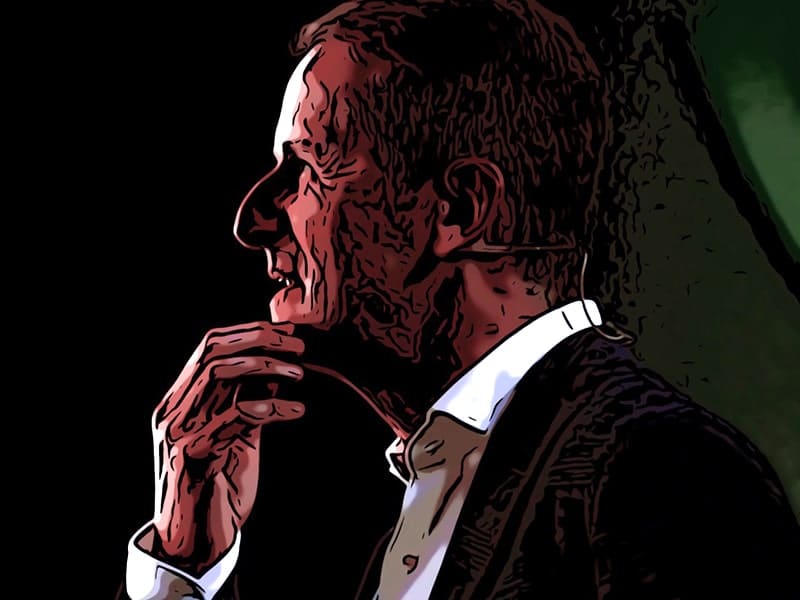 Right after the news broke that Herbert Diess, the CEO of the Volkswagen Group, would be leaving the company at the end of August 2022, only about four years after he took office in 2018, people asked a lot of questions, and the most pressing one is why.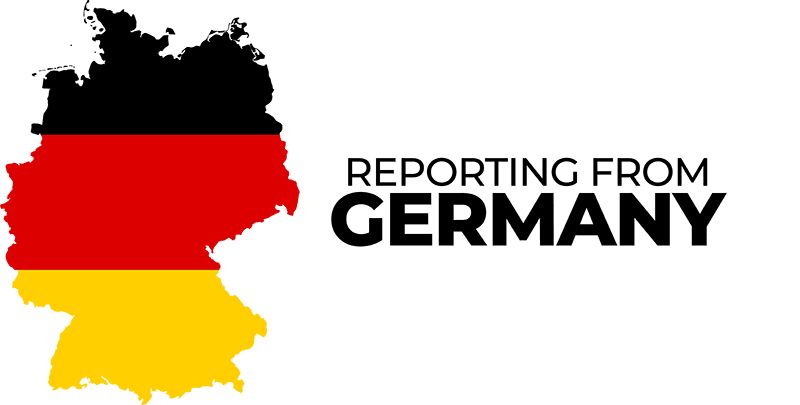 Diess has converted the huge VW Group, with its 12 brands, from internal combustion engines to battery electric vehicles, and that is a gigantic undertaking, but an essential one for the survival of the automaker, which just a few years ago was the largest in the world. It deserves recognition and respect for this change that has been initiated, even if it is not yet clear whether it will be successful or not. When you change the course of a huge tanker like the Volkswagen Group, you should not confuse it with drifting in the new direction or even reaching the destination, because when you change the course, you do not feel or see the change for a while, and that is how it still is with Volkswagen.
In this article, I will try to explain the reasons behind the decision to push Herbert Diess out of the VW leadership position and why this was not at all a surprise.
There are many parties involved in the VW decision-making process, and each party has its own motivation and influence, so it always depends on whom you ask why the CEO was forced to leave. Everyone involved in the decision will give a different answer and their reasons, but the dynamics that develop can level many smaller decisions up to a surprisingly timed breaking point. At the crucial board meeting where the decisive decision was made not only have key stakeholder called for his resignation, but similarly important others did not oppose the request, resulting in a mutual agreement. Those who did not oppose the vote made a decision against him too and that was based on their history with Herbert Diess.
As an outsider who has been analyzing Germany's largest industry company for a decade, I predicted long ago and for good reasons that Herbert Diess would leave before his contract expires in 2025 and be replaced by Porsche CEO Blume. It was not difficult to come to this conclusion, and it makes perfect sense under the conditions under which Volkswagen operates, although I believe it will not help the company accelerate its path to sustainable transport, but rather hinder it. The new VW CEO Blume's strategy is to continue selling internal combustion engines and hybrids, as well as vehicles powered by synthetic fuels called e-fuels, and that will take the necessary focus away from Herbert Diess strategy to go fully into battery-powered electric vehicles which is not positive at all. The future does not look brighter for Volkswagen without Herbert Diess but it was questionable with him as well.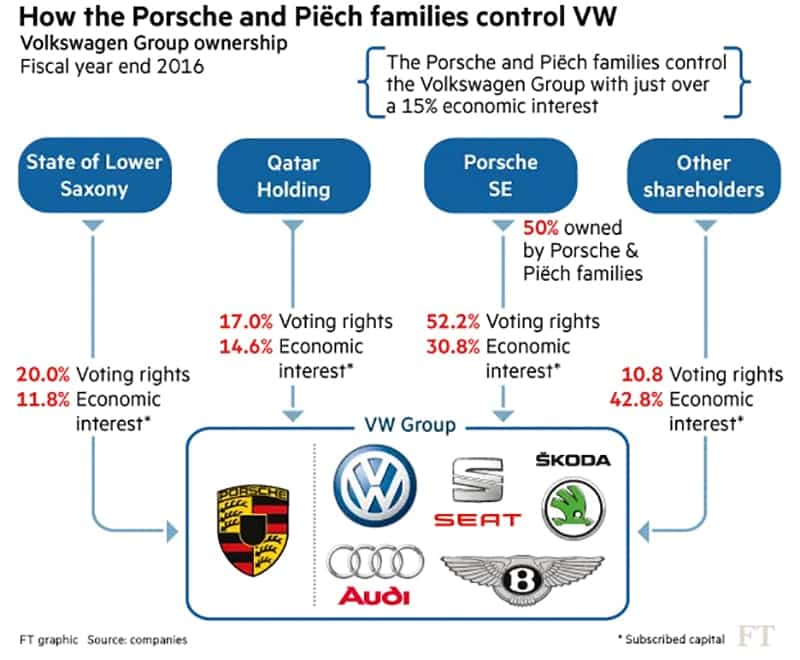 The groups that made or influenced the decision for Diess to leave are the Porsche and Piech families, who hold large stakes in the company (52% voting rights via Porsche SE), the Chairman of the Supervisory Board Pötsch, the State of Lower Saxony (20% voting rights), and is represented by Minister President Weil, the IGM union, which have seats on the Supervisory Board due to a special Volkswagen act, the Works Council with seats on the Supervisory Board, senior management, the employees of the Volkswagen Group and, of course, last but not least, the Volkswagen shareholders. They all exerted their influence and supported the decision in one way or another, and it was not just one party or one incident, but an accumulation of decisions made over the last four years from different people and parties for a variety of reasons. However, everything started with a recent push by the Porsche Piech families that included a few hundred members which was decisive and the final straw that swung the pendulum against Herbert Diess.
According to sources, the "families" were disappointed with the performance of the Cariad software group under Herbert Diess responsibility, which led to the request in the last supervisory meeting from Porsche and Audi to leave the program and develop their own solutions to avoid further delay with critical BEV models. Momentum to remove Diess before VW's summer break started building last weekend during individual discussions among the eight-member presidium within its supervisory board. The decisive meeting was on July 20th where the top committee of VW's supervisory board, comprising family representatives, officials from the German state of Lower Saxony officials and labor leaders, determined Diess's time was up. He learned this around lunchtime the next day at a surprise noon meeting, from Pötsch, Head of Board still jet-lagged from a visit to the automaker's SUV factory in Chattanooga, Tennessee. Diess was shocked and unprepared when he heard the news sources say. They gave him a day to respond and after he consulted his advisors agreed to the inevitable and left in good faith but with a golden parashoot that includes €2.2 Million annual salary until 2025 when his contract ends and a pension afterwards. And in 2021 from 2023 to 2025 extended the contract the supervisory board said last week was a huge mistake they pay now the price for. The later released statement that Diess will continue as a consultant will not happen as he has lost all credibility and respect, and therefore the statement should be seen as a marketing initiative to appease the emotions of people who rightly find it difficult to understand why a fired CEO is being paid millions and millions for years without any work.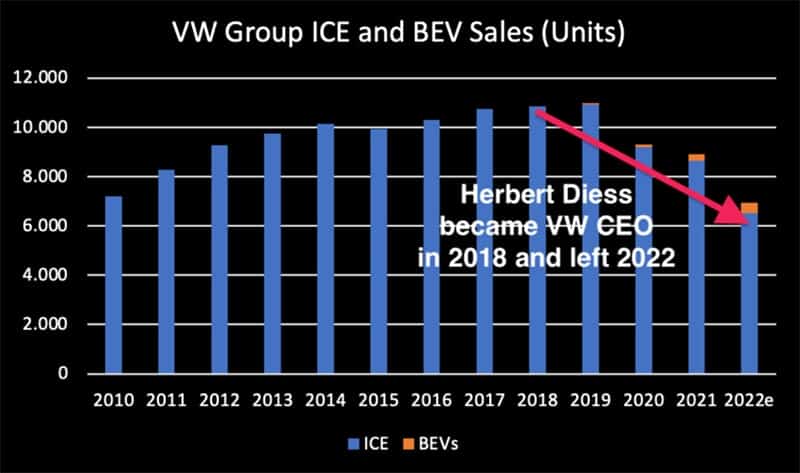 Because most of what Diess promised was either delayed or failed, and he had no supporters it was almost impossible for him to fight the Supervisory Board decision. One major reason among many why Herbert Diess has been unable and not even trying to defend his position is the continuous decline in vehicle sales since he took office in 2018. From 10.9 million vehicles sold worldwide in 2019, the group fell to 8.9 million units sold in 2021 under Diess' leadership, and in the first half of 2022, the VW Group sold only 3.5 million vehicles, a further 22% decline. It is expected that the second half of 2022 will not be much better, and I predict sales to be around just 7 million, or almost 4 million fewer vehicles sold than in 2019, which is a devastating result that is hard to argue against, regardless of the supply chain and macroeconomic problems and challenges in the world. For a board of directors and shareholders, it doesn't matter what the reasons are, but that the company will shrink to 36% of its size in 2022, while the outlook for the next few years is no better. One would expect a VW Group CEO to make strategic decisions in a crisis to avoid or reverse such situations, but that has not happened.
With regards to the growth of battery-powered electric vehicles, the situation does not look much better, because with about 5% of battery-powered electric vehicles and 95% of combustion engine vehicles sold, Germany's largest company is still heavily dependent on a technology that the European Commission has decided to phase out in just 12 years and consumers will stop buying them long before. Dependence on the internal combustion engine means vulnerability to competition and future revenue, and is therefore a systemic risk and weakness. Despite VW's difficulties in meeting demand, it is also important to note that Volkswagen has not been able to meet customer expectations with its ID MEB product line, and there is no sign of that changing anytime soon. The hyped next BEV generation Trinity and Artemis, which the group has been working on for years, is interrupted by delays until 2026 or later, and Volkswagen simply doesn't have another four years given the dramatic decline in overall sales. If things continue as they are, the VW Group will halve to 5 million vehicles sold in 2025 and become a smaller player in the market, far from its ambitions. Rising vehicle prices have partially compensated for sales unit decline and increased profit per vehicle sold, but this measure cannot continue forever and is neither helping with BEV sales.
For everyone involved, these are undeniable and negative facts, but they mistakenly blame only one person, CEO Herbert Diess. All the problems and challenges Volkswagen is facing today are the result of teamwork that has been done over the last two decades and not just one person even if it's the CEO. Therefore, I understand why Herbert Diess was fired, but this will not help the company to change for the better anytime soon but has the potential to cover up the underlying problems Volkswagen has and opens therefore the door for the next phase of decline. The dismissal of Herbert Diess is a sign of the VW Group's weakness in changing quickly enough to meet the challenges of the rapid and accelerating transition to BEVs.
A few hundred Top Managers working with the CEO never truly liked Diess because he was and remained a cultural outsider all these years and never considered a real part of VW because he didn't grow up in the Group but at BMW. His career at BMW may have positioned him well as an Executive in the auto industry, but VW is no ordinary car company; it is a complex highly political organization mainly controlled by politicians, unions and private families. Likeability, respect and consent building are key ingredients at VW, and the CEO has failed at all three. As an outsider with no internal network at VW, Diess has actively replaced VW managers with people he has worked with in the past, and Audi CEO Duesmann is just one of many examples. For VW managers who have worked in Wolfsburg for decades, it must have felt like a hidden but stealthy takeover of BMW, a company that is not at all comparable to the big automaker headquartered in Wolfsburg.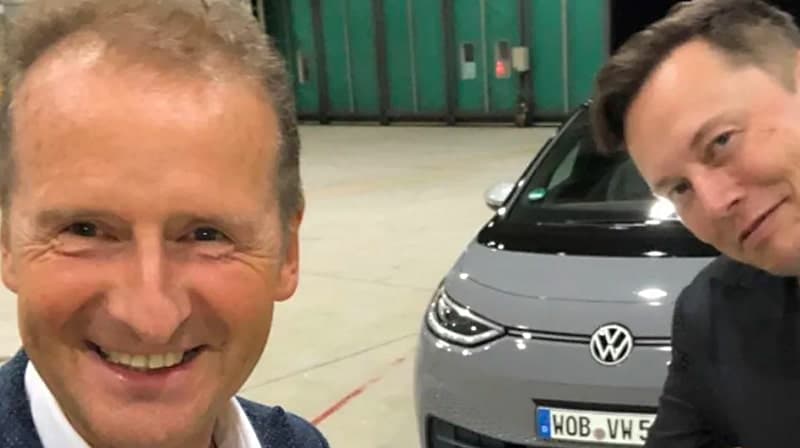 Being constantly forced to compare Volkswagen with Tesla, its vehicles, processes and undeniably superior software capabilities demotivated VW managers. When the Tesla founder and CEO Elon Musk appeared unannounced as a surprise guest to an internal VW top management meeting, the surprise was not positive but strongly negative. The same goes for the mutual public appreciation of what Elon Musk has achieved with Tesla, which the media called a "bromance" between the two industry leaders. When Musk landed his jet at the VW Braunschweig Airport, driving an ID.3 with a proud Herbert Diess on the runway as a marketing stunt, the media went wild, but VW employees and managers felt humiliated. While I believe it was a necessary lesson for VW management to understand what is possible and should be done, Diess was unable to explain to his managers how to do it, and that undermined the respect and thus support they gave him. With each passing year, the VW CEO's reputation was more damaged, and it seemed he didn't even realize it because he assumed that talk of leadership and vision would somehow cover up his weaknesses in operational execution.
It is no secret that a highly egocentric management and leadership style is a component of many successful top executives, but Herbert Diess took this to a new level by presenting himself mainly within VW or to the general public without taking the time to solve VW's critical technical and organizational problems. He presented the vision and delegated all problems to his managers, whom he quickly fired or demoted when they failed to deliver or when criticism of him arose. In this way, he created a sense of uncertainty and fear, but did not help with problem solving, whether it was software, batteries or autonomous driving. Some may say that it is not a CEO's job to get involved in these details, but to define a vision, but when the gap between vision and reality becomes too wide not providing the tools to solve the problems, you lose the foundation of a functioning organization, and that is exactly what happened with Herbert Diess. Without the support of his managers, it became increasingly difficult for Herbert Diess to steer the company in the right direction, and without that support, criticism increased among everyone involved.
Media outlets report that Herbert Diess was described from Supervisory Board circles on Friday evening as "blatantly lacking in leadership," "egocentric" and a "world champion of announcements." While all who have seen interviews with him cannot relate to these descriptions, they have been consistent over the years and often repeated by many who have worked with him. In the consensus-based organization of the Volkswagen Group, consultation among all stakeholders is essential before a decision is made, but the CEO violated this rule for years, and when taken to task by the Supervisory Board, he apologized and promised to do better, but did not. Over time, his lack of empathy and teamwork created more enemies than friends. One example is an internal concept paper he prepared with his team but without consulting the works council, which said that some 30,000 employees must be laid off if the new Trinity project was not successful. While that may be factually correct, the works council and unions felt overrun and not included in what it says is the core of why VW employees elected it. As a result, the works council and powerful unions did not support a motion to keep the CEO Diess, preferring that he go.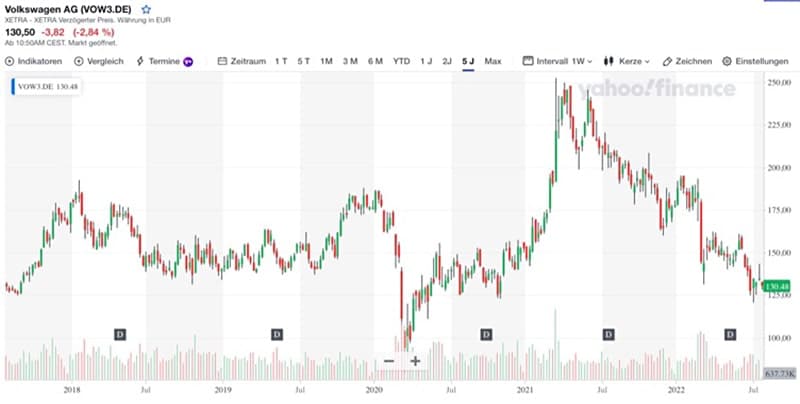 Volkswagen shareholders did not like the poor performance of the stock, which has stagnated since Herbert Diess took office and lost 50% last year from €250 to €125. Weak share prices and eroding sales are weighing on the emotions and refinancing costs of the company, which is heavily reliant on bond buyers with debt of around $205 billion. These buyers are mainly the German government and the European Union, showing the influence of politics on the automaker. With only 10.8% of voting rights held by private shareholders, they have virtually no influence on the fortunes of the automotive group and play no role. With all stakeholders and decision makers owning shares, the loss of 50% of your investment alone is a reason to reconsider whether the CEO is the best choice for the future.
Confronting the VW Group, its Managers and Employees with the shocking news of what the transition to BEVs means for VW is not popular, but it is necessary if the company wants to survive and retain a decent future market share. The problem is, if you keep doing this, you'll get fired, and that's what happened to Herbet Diess. Appointing a new CEO who is easier to work with may feel good at first, but over time, much of the shocking news revealed by the former CEO will come to fruition. Porsche CEO Blume, who is now taking over Diess's job, has no receipt for solving core problems or a strategy that would make the company's products more attractive or successful. Blume hasn't been as successful with Porsche as people think, because their only BEV the Taycan has many technical problems, recalls, and it's sales are stalling on a low level. Raising vehicle prices in a market with limited supply and calling profits a win may work for a small luxury sports car company but is no model for the future of a mass vehicle manufacturer like VW.
In the regions the problems are getting bigger and not smaller with for instance China, where VW is now seen as a weak technology provider that knows nothing about software, while many local competitors like BYD, Great Wall or Nio are not only getting stronger but are invading the European market and taking market share from VW rather than Tesla. In the U.S., VW continues to weaken and the ID.4, soon to be launched, has a poor reputation and cannot compete with a Tesla. The newly announced US Scooter SUV brand and VW business unit will have a hard time competing against the already popular SUV trucks like the Rivian, Hummer, F-150 Lightning and of course Tesla's CyberTruck, which has yet to appear. It is questionable how VW will win in the U.S. in this crowded segment with inferior technology and supply problems. And in the home continent Europe VW Group is on the defense with their aging BEV ID models that are behind in technology lacking seamless and effortless over the air software updates and attractive new models. All of that has added for the supervisory board members to question the future with Herbert Diess but they have not provided the urgently needed answer what needs to change to reverse the negative course for VW Group.
VW's employees and engineers never really felt a connection with their CEO, and despite the charm offensive that Herbert Diess launched from time to time, they perceived him as an outsider who didn't understand Wolfsburg. One expression of this is his statement in an interview in summer 2022 when he said: "How much do you pay for a steak dinner in New York, $200 to $250 per person? That's the price of leasing a good car in the U.S., even a premium car, for the price of a dinner you get a good car". New York is not Wolfsburg, but the statement was perceived at home as arrogant from the VW line workers and made from a millionaire who does not know how it feels if you cannot afford a vacation in 2022 because of the inflation. Arrogance is what the VW Group did want to leave behind after the bad experience they had with their previous CEO Müller who was only 2.5 years in office calling Elon Musk in a talk show a "world champion of announcements" which is now what the supervisory board called last Friday Herbert Diess after 4 years in office.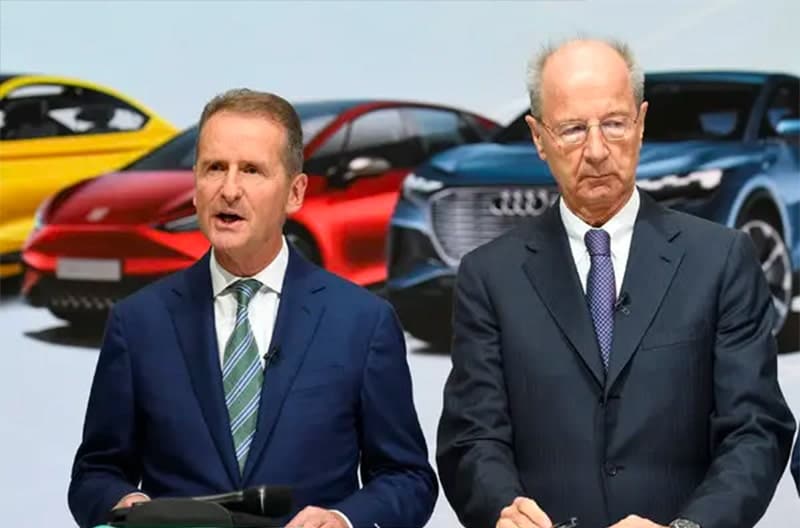 One of the most influential top managers in the VW Group, Supervisory Board Chairman Dieter Pötsch, is still active even though he was in charge and operational responsible as the CFO during the diesel fraud scandal, informed the public too late but has survived the cleansing and is very closely linked to the powerful Porsche and Piech families whose main interest is profits. As the head of the supervisory board, you are better off supporting a CEO change in order to censure him, rather than risking being confronted with justified criticism for not being able to do your job, supervise. Diess could not expect Pötsch to support him, as he would have risked his own position while the former CEO often undermined Pötsch by not coordinating critical decisions with the board.
Lower Saxony's Minister President Weil's interest is to win the next election, and his seat on VW's supervisory board is an opportunity to show his voters how well he understands and supports the industry. His primary concern is jobs, and those are increasingly at risk with the switch to BEVs. With Herbert Diess' comments in the concept paper about what will happen to 30,000 jobs if they don't master the transition, he has damaged the public image of Lower Saxony's prime minister Weil as an industry manager, and that's why he didn't intervene when the supervisory board voted against Herbert Diess and for Oliver Blume.
In the end, Herbert Diess had all the stakeholders either actively or passively against him and no one to defend his strategy, results and leadership style. It was easier to let him go to appease some of the critics than to look for and try to solve the underlying problems within the VW Group. While I fully understand the Supervisory Board's decision, I miss the realization that Blume is a step back into the old VW CEO mindset that the past wasn't so bad and the problems had to do with the former CEO and not the poor performance of the entire group with its BEVs.
Blume was the driving force behind the development of Porsche's own software, which does not originate from Cariad, and has thus given away the synergies that the group can achieve through a uniform software platform and its use of data. The same is true for battery production, which was supposed to be a single battery cell for 90% of all VW Group BEVs, but Porsche stopped that approach and is developing its own solution, leaving crucial cost benefits for the VW Group in limbo. Porsche's IPO, long advocated and initiated by Porsche and the Porsche and Piech families to gain more influence on the iconic sport vehicle manufacturer, has already shrunk in size from the original €80 billion to the current estimated €60 billion and could erode even further in the weak stock market. The group's problems in financing its business, which now has an incredible $205 billion in debt won't be solved by selling shares but vehicles that can compete with the market leader Tesla. Blume was also the one who questioned that the 911 could ever become a battery electric vehicle because of its weight balance which was even commented on by Elon Musk. He positions synthetic fuels that have a 6th of the efficiency than normal fuel, can't be used in normal ICE vehicles, use valuable crops in production, emit CO2 and are very expensive. He questions the phase out of ICE into BEVs: Blume Feb 2022, "We made a conscious decision not to set a date (end date for ICE). I'm also not as sure as you are that internal combustion engines will die out everywhere in the world." All together it's hard to understand what Oliver Blume will do better as the new VW Group CEO than his predecessor Herbert Diess.
For this reason, I predict that the group's problems will worsen rather than improve over the next few years. My suggestion for the VW Group that its only option to survive at a reasonable size and as a growing organization is to create an independent BEV company with separate management was expressed in a published article years ago. A new BEV company and brand emerging from the old VW group is the only option I see for a profitable and successful future, but ego, arrogance and the bonus system stand in the way of implementation.
Volkswagen will continue to fail, not because it is incapable of developing good technology, but because the company proved with the firing of Herbert Diess that it is incapable of fundamental change.
---
About the author
Alex Voigt has been a supporter of the mission to transform the world to sustainable carbon free energy and transportation for 40 years. As an engineer, he is fascinated about the ability of humankind to develop a better future via the use of technology. As a German, he is sometimes frustrated about the German automotive industry and its slow progress with battery electric vehicles which is why he started to publish in English and German. With 30 years of experience in the stock market, he is invested in Tesla [TSLA], as well as some other tech companies, for the long term.