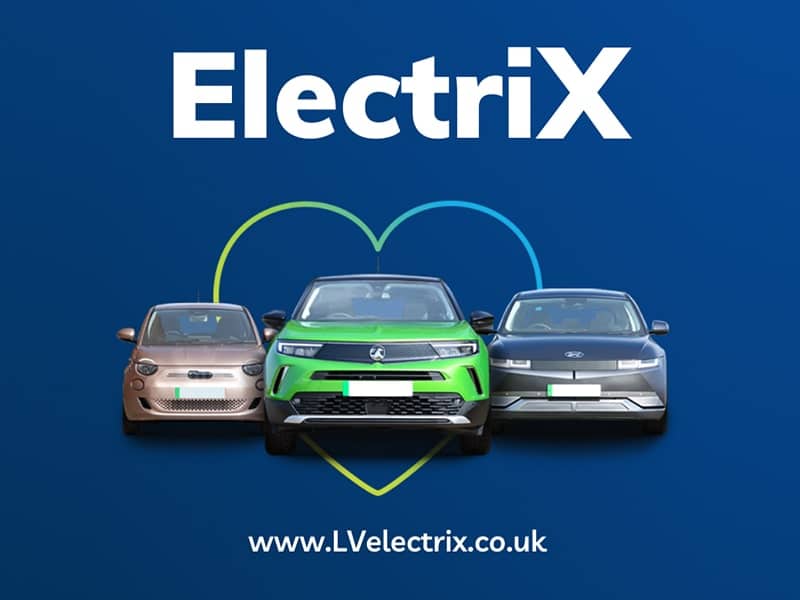 It's widely acknowledged that buying a house or car are the two biggest financial commitments people make in their lifetime. So it may come as a surprise to hear that I committed to my electric car, a Kia e-Niro, without having even seen one in the metal, nevermind having a test drive in one.
The first time I saw an e-Niro in real life was when one turned up on my neighbour's drive, on the very same day that I had put down a deposit on mine. Apparently my neighbour's young son had been encouraging his parents to go electric, having seen our Nissan LEAF. I won't take credit for them switching to an electric car, but I love how aware six-year olds can be. And as we know, they are our future.
Back to buying habits. My lack of test drive or indeed anything close to a test drive, prompted me to run a poll on Twitter last March, asking the question 'If you have an electric car, did you test drive it before buying / leasing it?' The results were illuminating. Of the 254 responses, 69% had had a test drive; whilst 18% had not. One year on, I was curious to see if this had changed. This time (March 2022), I ran the poll on both Twitter and LinkedIn.
334 people responded to the Twitter poll. Almost two thirds (62%) had had a test drive in their electric car of choice, and 7% had sat in one. Almost one third had not even sat in one, nevermind had a test drive. The results on the LinkedIn poll were even more interesting. Almost half (49%) of the 264 respondents had test driven their electric car, 5% had been a passenger in one, and 11% had sat in one. An incredible 35% of people had never even sat in the electric car that they ended up buying (or leasing / PCP).
So why is that more and more people seem to be taking the plunge and buying an electric car without even having seen one in the metal? The reason I did was because I knew that I couldn't go wrong no matter which electric car I chose. Having driven many different ones over the last ten years, and having owned one (a second-hand Nissan LEAF) for 18 months, I knew that the drive experience would be second to none. I had a shortlist of three – the Hyundai Kona, Kia e-Niro and Tesla Model 3. My main considerations were cost, range, cabin and boot space, and build quality. I'm not much of a researcher, so after an hour (if that) looking at reviews on line, the Kia e-Niro came out the winner as overall best value for money. Plus I'd had the nod from someone that I could get hold of one in a very reasonable timescale.
The comments on my polls shed some light on other people's reasons for eschewing the test drive, ranging from cars not being available for test driving at local dealerships, to the fact that it's impossible to test drive the car when you have ordered a first edition. Ultimately though, if you've driven any electric car, you can be assured of excellent drive quality no matter the make or model you end up with.
And of course some car manufacturers are moving to online only sales for their electric offerings, which suggests a certain confidence in buyer demand. If the most recent sales figures are anything to go by, they could be right. March 2022 saw 39,000 battery electric cars bought, which is the highest monthly figure yet for new registrations, with electric cars making up 16% of all new car sales that month.
If you do fancy a test drive – come along to Fully Charged LIVE at Farnborough International on 29, 30 April and 1 May. There will be loads of test drives available. And come along to the ElectriX stand and discover what we have to offer… we may just be able to help you start your electric car journey. You may even be able to snap a selfie with Robert Llewellyn and some of the other presenters. We'll be inside next to the Giga Theatre – come and say 'hello!'.
---
About the author
Gill has over 20 years' experience across sustainable energy, utility, and environmental technologies sectors, including eight years working on electric vehicle grid integration projects. She is now Head of EV at LV= General Insurance. A regular speaker and panellist on electric vehicles and data-driven transition to a low carbon, sustainable world, Gill has been a keen advocate for the uptake of electric vehicles since 2012. In February 2019, Gill founded EVclicks – a free online EV image library for use by schools, communities, projects and businesses in aid of the transition to zero emission transport (www.evclicks.co.uk). She is also an avid runner, and proud Mum to two young children. Gill was also a founding board member of Electric Vehicle Association (EVA) England, offering a voice to EV drivers in England.