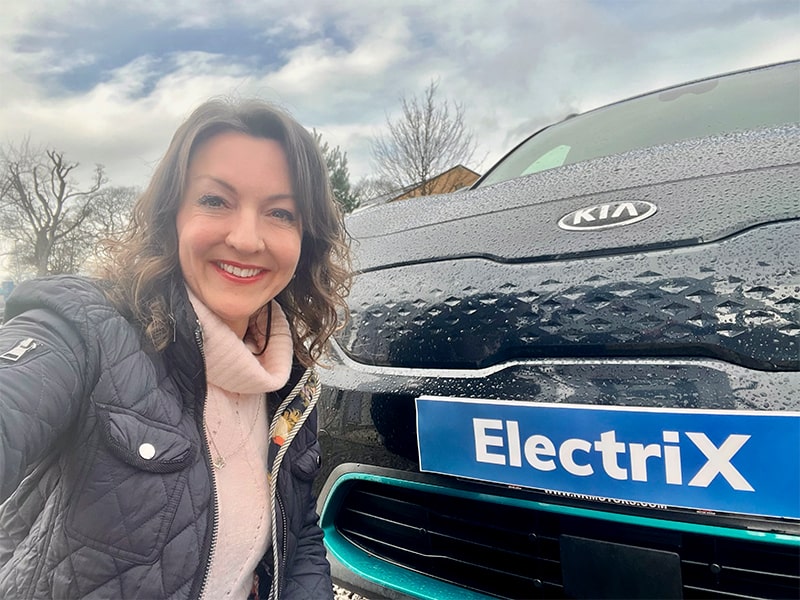 There are major moves across the globe to shift towards cleaner, more sustainable forms of transport, driven by the urgent need to reduce carbon emissions and clean up our local air quality in the race to net zero.
In the UK we're committed to no sales of new petrol and diesel cars from 2030. Norway is ahead of the game with a 2025 phase-out date. Underpinned by a tranche of government incentives, Norway hit a new record in 2022 with almost 80% of all new cars sold being electric. On a wider basis, the European Parliament has approved a new law banning the sale of internal combustion engine (ICE) vehicles from 2035. This is a significant step forward in an attempt to address climate change – in light of the fact that cars account for 15% of all CO2 emissions in the EU. This new rule is not without its objectors, with Germany and Italy arguing that other 'zero-emissions technologies' should still be considered. And over the pond in the US, various States are considering a ban, with California steering a clear course for a ban on sales of new gas cars from 2035 – requiring all vehicles to be electric or hydrogen-powered.
In essence though, the political signals are clear. Go electric or go home.
So if you're in the market for an electric car, will you have to wait for about forever to get one? The supply chain issues are well documented: semi-conductor shortages, the war in Ukraine and other contributing factors have slowed down production amidst growing demand.
Anecdotally I've spoken to lots of people who have had to wait months above and beyond their original delivery date, or been put off their first choice EV because they couldn't wait over a year for their car. I wanted to dig into this a little deeper, so I asked over 1,000 EV drivers how long their wait either is or was, for delivery of their EV.
I put out a poll on Twitter and LinkedIn, and although sadly the Twitter poll decided to stop working after three days instead of the seven I'd set it for, 1,054 people responded across both platforms. Mindful of possible poll fatigue, I opted not to re-issue the poll. So let's take a look at the results.
Taking the mean of the results across the two platforms, 15% received their electric car within 30 days, whilst 26% took delivery within three months. 40% of respondents had to wait between four and 12 months, with almost a fifth (19%) having to wait over 12 months for delivery of their electric car.
Looking at some of the comments, experience seems to vary wildly. Delays due to Covid certainly set many deliveries back by a few months. As one survey respondent comments:
"Mine was 9 months waiting for the Kia EV factory and four months due to Covid."
Let's take a deeper look.
The brand switch
One of the interesting aspects of EV buying / leasing behaviour is that buyers seem to be open to considering alternative brands if their first choice is not available. This is borne out by some of the survey comments.
"We were going to buy an MG ZS EV, but were told the wait was >12 months and they wouldn't take an order right now. Tesla then dropped their prices so getting a Model Y, wait is just over a month."
The short wait
Or should this be 'the ideal wait'? Whilst I've heard many sorry tales of drivers having to wait for aeons for their electric car, there are plenty of positive experiences out there as well. Some of the comments on the polls confirm this:
"Car was sitting unsold in dealer inventory in April 2022. Went in the next morning and bought it straight away. Total time less than 24 hours."

"72 Plate ZS EV Long Range Trophy, I inquired early September and was told 4-6 months but got a cancellation order after 3 days."

"Ordered 13 Dec 2021. Collected 29 Dec 2021. 16 days…"

"Got mine in under a week."
The long wait
Other comments are harder to hear.
"Still waiting, ordered in July."

"Ordered a Citroen Ami ev end of august and expected delivery 7/12/22. Delayed until January and now end of February. Still waiting."

"13 months into a 12 month lead time for a Skoda Enyaq. No hint of a build date. Ex-demo cars on the lot but if you give me 4 models, 5 trims and 11 option packs to choose from, I want the car I spec-ed. On the plus side the software might be sorted by the time I get it."
That is certainly a positive stance to put on the whole experience!
Returning to the poll results for a moment, is it good enough that one in five people are having to wait over a year for their electric car? This is not to say it's a phenomenon exclusive to EVs, but I'll be so bold as to say that we need car manufacturers to step up production of electric cars as we hurtle ever closer to 2030 and the day when we simply won't have the option to buy new petrol and diesel cars in the UK anymore. The Zero Emission Vehicle Mandate that is due to land in the UK next year should see production ramp up. This should in turn help us reach price parity with ICE cars, and ultimately help boost the second-hand market for EVs, in turn starting to make electric cars more affordable for more people.
There is light at the end of the tunnel. There are electric cars available within 30 days. And if you're in the market for a personal or business lease, ElectriX and leasing partner CBVC can help you out on this front.
And of course, if you fancy a test drive, or want to find out more about making the switch to EV, come along to Fully Charged LIVE – global shows with a truly electric feel! You can come and visit ElectriX at Fully Charged LIVE North and South. We'd love to see you.
---
About the author
Gill has over 20 years' experience across sustainable energy, utility, and environmental technologies sectors, including eight years working on electric vehicle grid integration projects. She is now Head of EV Communications at LV= General Insurance and ElectriX. A regular speaker and panellist on electric vehicles and data-driven transition to a low carbon, sustainable world, Gill has been a keen advocate for the uptake of electric vehicles since 2012. In February 2019, Gill founded EVclicks – a free online EV image library for use by schools, communities, projects and businesses in aid of the transition to zero emission transport (www.evclicks.co.uk). She is also an avid runner, and proud Mum to two young children. Gill was also a founding board member of Electric Vehicle Association (EVA) England, offering a voice to EV drivers in England.