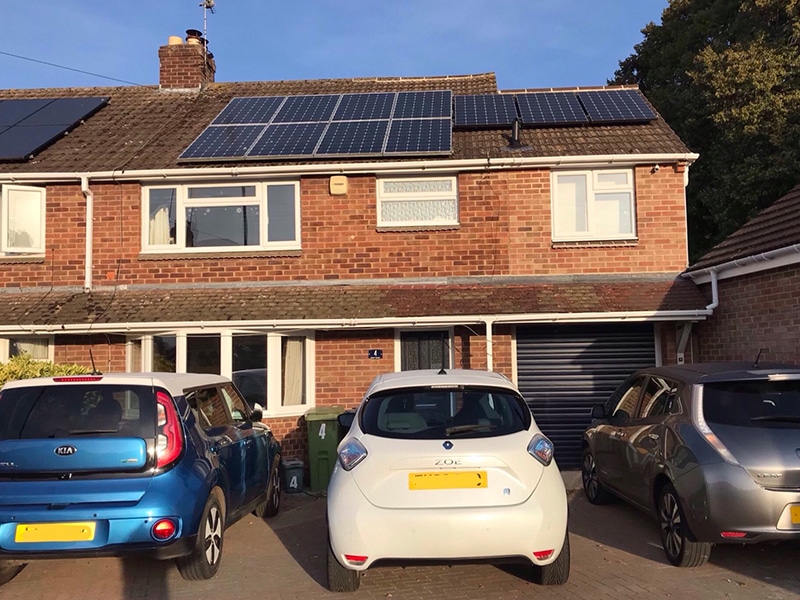 One of the growing myths surrounding electric vehicles is that they will place greater strain on the power grid as more and more people make the switch from internal combustion engines.
Those perpetuating that myth are overlooking the new opportunities that EVs afford: namely, the ability to generate localised power, which not only reduces fuel miles and alleviates the pressure on the grid, but also offers EV owners the ability to become energy independent.
What is energy independence?
In short, it's a form of self-sufficiency. It removes the reliance on the grid to provide your power, and when achieved through sustainable forms of energy, it also reduces your carbon footprint and dramatically reduces your monthly outgoings.
With energy prices continuing to rise worldwide – the UK alone saw a 7% year-on-year rise in the cost of energy in 2018, which equated to an average of £74 ($97/€86) added to annual fuel bills – energy independence can also help to alleviate poverty and offer greater financial freedom for all of us.
Is this achievable?
Very much so, and although it may require an initial outlay, it will give very quick returns.
Solar is the most plausible option for energy generation on an individual level, and the price of solar panels has dropped by 60% in the past decade . A 3kW installation – which would cost around £4,000-£6,000 to install – would provide savings of around £534 in the first year alone (that's 8% of what you spent), and over 20 years could return a profit upwards of £5,600.
What's more, one of the biggest hurdles to overcome with solar energy is where to store the power that you generate. Well, an EV is essentially a big battery on wheels, so not only can you store your power in your vehicle, you can also draw power from it to help with household activities that demand high amounts of energy, such as heating a bath.
And you don't have to live in somewhere as sunny as Australia to take advantage of solar power!
Dublin is the sixth least sunny city in Europe, with 1,424 hours of sunshine per year. However, it isn't all about sunny days, it's all about the sun's radiation levels, and even in a place with as little sun as Ireland, its radiation levels are comparable to countries such as France – which boasts Marseilles as Europe's second sunniest city at 2,858 hours of sunshine per year.
How much could I save?
Of course, we must consider that both the EV and the solar panels require an initial outlay – and one that may seem quite pricey. However, the returns are quick and future-proof you against rises in energy prices.
Furthermore, you're not just saving on your household bills, you're also saving on your petrol or diesel bill. Based on the UK national average, energy independence could offer you annual savings of £2,206 ($2,904/€2,568).
Most importantly of all, this removes your dependence on fossil fuels, so you're not only saving money in the long run, but also saving the planet!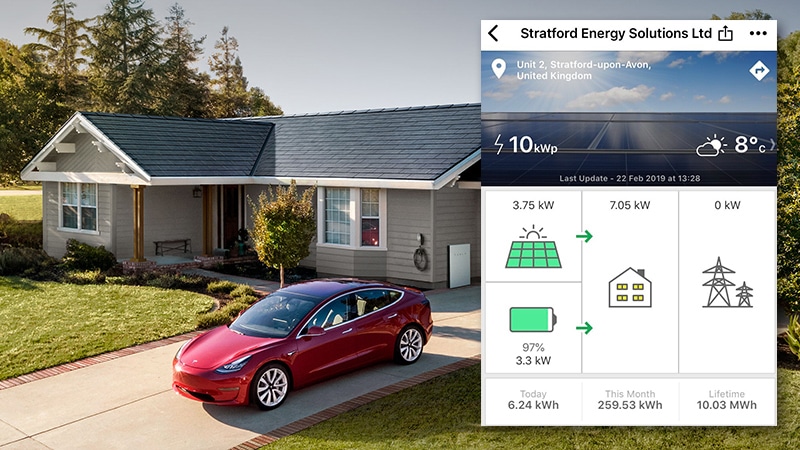 How much does it cost to charge an EV?
While the cost will vary per car and the battery size that it uses, a 90kWh I-PACE costs around £12 ($15/€13) per charge at home, which equates to around 4.8p ($0.05/€0.04) per mile.
At the other end of the EV market, a 60kWh Nissan Leaf costs around £7.80 ($10/€9) for a full charge at home, equating to just 3.4p per mile.
This represents a significant saving compared to even the most efficient petrol- or diesel-powered cars available on the market.
This is even more impressive when you take into account that EVs convert around 59-62% of the electrical energy they receive into kinetic motion that powers the wheels, which compares very favourably to internal combustion engine (ICE) vehicles, which convert just 17-21% of their fuel into power.
How can I find out more?
The best place to start is to see if your country offers grants for solar panels and EVs – having these in place makes the initial outlay considerably more affordable, and more and more countries are starting to offer such grants as they push to meet their UN climate targets.
Remember that, while the initial cost and the steps to reduce your carbon footprint can feel a little overwhelming, even making incremental steps can make a big difference to the planet and to your bank balance.
Just imagine what could be achieved if we all reduced our non-sustainable energy use – and our fuel bills – by just 50%! It's fast becoming easier and cheaper to accomplish, and I hope that this article has conveyed what a no-brainer this move towards greater sustainability truly is.
About the author
Tom Spencer started his career as the editor of a scientific publication in 2009, working with researchers in the fields of technology, renewable energy and medicine to promote their work. Later moving into PR and Communications, he spent four years working in Formula E – the all-electric motorsport championship – and the Jaguar I-PACE eTROPHY working with a number of teams to build their fanbase and promote EV adoption through social media and the press. Tom is passionate about tackling the climate crisis and believes that electric vehicles can play a vital role in unleashing a clean energy future.