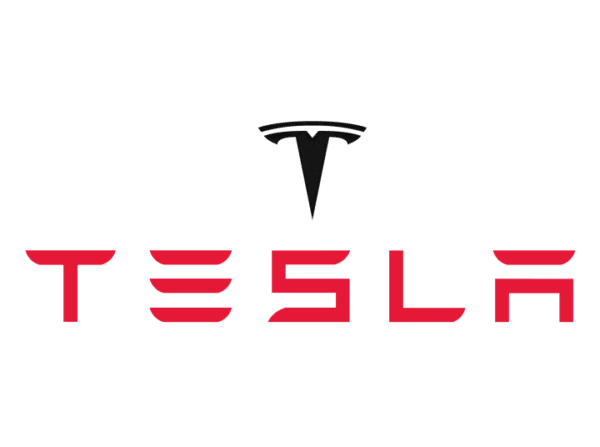 See full review from Green Car Guide
The Tesla Model 3 is here at last, promising sports saloon agility with zero tailpipe emissions; so is the Standard Range Plus model the one to go for?
Model/Engine size
Tesla Model 3 Standard Range Plus
Summary 
Another impressive product from Tesla
Excellent to drive and more agile than a Model S
Interior is minimalistic and technology-focused
This version has 254 mile range compared to 348 miles of Long Range Model 3
Background
We've had the highly impressive Model S and Model X from Tesla, and now – after a long wait – the 'more affordable' Model 3 has finally arrived in right-hand drive form in the UK. It aims to be the first mainstream all-electric family saloon, so should you take the plunge?
Design & Engineering
The Model 3 is a five-seater, all-electric saloon. That's right, it's not an SUV, or even a hatchback, as it has a boot. It's also rear-wheel drive (although the other two Model 3 variants are all-wheel drive).
Like most other EVs, the battery is in the floor, freeing up space compared to a petrol or diesel-engined car. This results in a large boot (and the rear seats fold down), with additional storage space under the boot floor for the charging cables, and there's even more space in the 'trunk' under the bonnet. All these different storage areas provide a total of 542 litres for luggage. There's also lots of storage space in compartments between the two front seats. However it's worth noting that the rear seats are better suited to children than adults.
The interior is extremely minimalistic; there are virtually no buttons or other controls, with the 15-inch centre touchscreen being the only main feature on the dashboard.
We think it looks good on the outside, with a downsized Model S look at the rear and at the side, but with a front end that many people think looks similar to a Porsche. This Standard Range Plus version comes with 18" Aero wheels as standard.
Tesla Model 3 Driving Experience
The Model 3 is accessed by an app on your smart phone (which also gives you charging information). Once you've unlocked the car, there's a bit of fiddling with the door handles, and once you're in, the car is already switched on automatically.
Unlike many pure electric cars, you sit low down in the Model 3 and you can get a good driving position. Although the electric seat has traditional controls for adjustment, that's where the normal approach ends. The steering wheel and the mirrors have to be adjusted through the touchscreen, and you even have to change the direction of the ventilation via dragging the air flow on a graphic on the screen with your finger. In our humble opinion, this is a step too far.
In fact, while we're on the subject, we're not fans of having all controls on the touchscreen, or having to look to the left every time you want to see your speed or satnav instructions. There's a big area of nothing right in front of the driver – why not use that to display key information (yes, like almost all other cars on sale). The latest BMW 3 Series, a Tesla Model 3 rival, has dials in front of the driver, together with satnav information, which is also in the head-up display, and also in the central touchscreen – a much better solution in our view.
The touchscreen can also be prone to reflections, but the main issue is having to look away from the road to try and find various buttons to press, which is all the more of a challenge when driving at speed, especially on bumpy roads.
To get underway you need to push down the gear selector stalk on the right-hand side of the steering column into Drive. If you're lucky enough to live somewhere that you can head straight out onto twisty B-roads then you'll quickly realise that the basics of a good driver's car are there: the low seating position, low centre of gravity, rear-wheel drive chassis (there would be too much torque for front-wheel drive), sharp and well weighted steering, and lots of instantly available power and torque. Even in Standard Range Plus form, the figures are impressive: 299 lb ft of torque, 271 bhp, 0-62mph in 5.6 seconds, and a top speed of 140 mph. The regenerative braking settings are also good, giving you the right amount of regen without being too severe (as is the case with the BMW i3). Compared to a Model S, the Model 3 is agile – for a car that weighs 1726 Kg.
If, like most of us, you don't live on a twisting B-road, but in an urban or suburban location, then life is equally good. Electric cars are so much better than petrol or diesel cars when driving in built up areas (due to the silence, the instant responsiveness, and lack of gears and clutch, never mind the zero emissions), and this also applies to the Model 3. However if you do come across roads with poor surfaces – which is 100% guaranteed in Greater Manchester – then you'll become aware that the ride quality of the Model 3 isn't great. It doesn't have the most compliant suspension, and it doesn't just get caught out by potholes, but also by bumpy roads, which can unsettle it.
The Model 3 is impressive on the motorway, thanks to its refinement and instant responses at virtually all speeds. And if you don't exceed 70mph, then the battery usually delivers the range that's been promised – something that's not very common with electric cars.
Tesla Model 3 Economy and Emissions
The Tesla Model 3 Standard Range can cover up to 254 miles on one charge based on the new, more realistic WLTP test. During our week with the car we achieved an average of 238 miles on one charge.
So how did the Model 3 fit into our life? We collected the car from Tesla in Chiswick, London. We then drove to a meeting north of London before heading to Manchester. The actual range was tracking the predicted range very accurately at motorway speeds not exceeding 70mph. However the normal situation occurred – a crash on the M6 resulted in the motorway being closed. Signs flashed up delays of an hour and a half, so we left the motorway and a cross-country route home was taken. This allowed the opportunity to test the Model 3 on country roads, in the rain, with more 'progressive' driving. The car performed impressively, with very well-judged traction control in the wet, but the 40 miles of spare range quickly diminished, eventually resulting in just 3 miles of range being left upon arrival at home.
The Model 3 was fully charged overnight using a 7kW Type 2 home charger. The next challenge was a drive to Abersoch in Wales and back – with a fully-loaded car. The distance was 248 miles, but the Model 3 was only displaying a range of 238 miles. So this wasn't enough range, even if no driving was done at the destination. Sure enough, upon arrival, the range wasn't sufficient to get us home. The nearest Supercharger was back near Manchester (there are no Superchargers in Wales). Although there were four destination chargers within 20 miles or so, they weren't destinations that our schedule allowed us time to go to.
Thankfully the Model 3 had a charging cable with a 3 pin plug, and a short charge was done at the property in Abersoch, at 7 miles of charge per hour from a domestic electricity supply. However this wouldn't be enough, so another charge point had to be found. There was only one in the area, which was a Zero Carbon World charge point at a National Trust car park in Llanbedrog. This was fantastically easy to connect using the Type 2 cable supplied with the car, and without any hassle involving membership sign-up or an app, and it worked, delivering 32 miles of charge per hour. This was brilliant, well done to Zero Carbon World – and to Tesla for including a built-in CCS Charge Port for compatibility with third party fast charging networks.
Tesla is retrofitting its Supercharger network to provide an additional CCS connector (for Tesla only) to allow the Model 3 to use the network. It also means that for the first time you can recharge a Tesla at any public Rapid charger with a CCS connector without needing an adapter.
There were now 50 miles of spare range for the trip home when the journey started, and there were 50 miles of spare range left when the journey ended, again showing that the Model 3 has a realistic range prediction if you drive within speed limits.
Teslas are normally the easiest EV to charge around the UK thanks to the excellent Supercharger network, it's just a shame that there are currently no Superchargers in Wales, and that we ended up with the Standard Range Plus; if we'd had the Long Range model to test, we wouldn't have had to use any charging away from home.
One other thing to be aware of, the Long Range Model 3 will be able to charge at a peak 250 kW to make use of the new V3 Superchargers that are being rolled out, although Tesla tends to taper charging power early so you won't get the full power for very long, but charging will still be impressively quick. However the Standard Range Plus variant is capped at around 145 kW, again with average charging rates somewhat below this peak figure due to tapering. The Model 3's AC charging is handled by an 11 kW onboard charger.
Price and Model Range
The entry-level Model 3 Standard Range Plus starts at £37,340, or £395 per month, after the UK government's £3,500 Plug-In Car Grant. Our test car had the expensive option of Red Multi-Coat Paint (£1,900). There are five colours to choose from in total: there's no cost for Pearl White Multi-Coat; Solid Black is available at £750, with metallic colours Midnight Silver and Deep Blue available for £950.
The Model 3 comes as standard with all-black premium 'vegan' leather interior, or the white and black premium 'vegan' interior option for £950.
The Model 3 now comes with Autopilot included. Eight surround cameras allow for 360-degree vision, while twelve ultrasonic sensors provide detection of surrounding objects. Forward-facing radar sees through heavy rain, fog, dust, and beyond the vehicle ahead. The Model 3, like other Teslas, has over-the-air software updates.
The Model 3 achieved a 5-star Euro NCAP safety rating in every category with the highest ever score in the latest Safety Assist tests.
Electric vehicles have cheaper running costs than petrol-powered vehicles; Tesla claims that the cost of electricity is up to seven times lower than that of petrol.
Before you place your order it's worth comparing the different Model 3 variants. Standard Range Plus, as tested, is rear-wheel drive, has a range of 254 miles, a 0-60mph time of 5.3 seconds, and costs £37,340.
The Model 3 Long Range Dual Motor All-Wheel Drive has a range of 348 miles with a 0-60mph time of 4.4 seconds, and costs £46,340.
The Model 3 Performance Dual Motor All-Wheel Drive has a range of 329 miles, a 0-62mph time of 3.2 seconds, and a price tag of £49,490.
Conclusion
The long-awaited Tesla Model 3 is an impressive car. Even in Standard Range Plus form, the performance is very good, the handling is rewarding, and the steering is sharp and well weighted. There's also the very minimalistic interior, with the large touchscreen featuring virtually all controls – which some people might like, others may not. And remember that the Model 3 has a boot, not a hatchback – but it has more space than you might think.
Whatever you think about this car, Tesla has done it again by being the first to bring an all-electric sports saloon to market, in the process beating all the established manufacturers.
However, there is a 'but' with this Standard Range Plus version. The Long Range model has a range of 348 miles. One of the biggest objections to electric cars is their limited range, with most feedback that we get suggesting that motorists want a range of at least 300 miles before considering making the switch to an EV. And our own driving patterns need an EV with a 300 mile range if we are to avoid wrestling with the variable public charging network, as our test with the Model 3 has shown.
So the Tesla Model 3 Standard Range Plus may cost £9,000 less than the Model 3 Long Range, and it may be perfectly suitable for some people, but for ourselves, we don't see why you would buy an EV that is capable of driving 348 miles and then choose to chop off 94 miles of range. Therefore the Tesla Model 3 Standard Range Plus gains a Green Car Guide rating of 9 out of 10; we look forward to reviewing the Model 3 Long Range and hopefully improving this score.