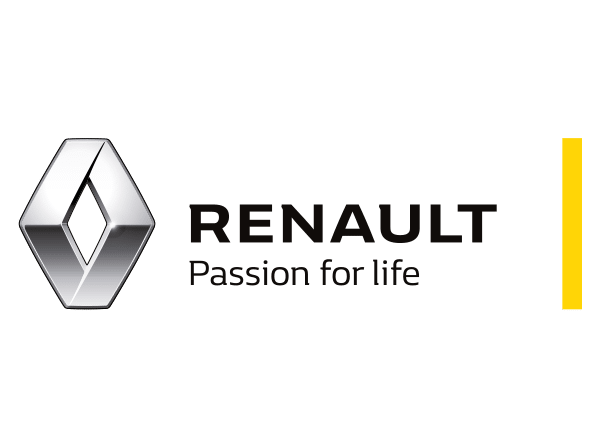 See full review from Green Car Guide
The Renault ZOE was one of the first mass produced EVs, and the latest Z.E. 50 model has the benefit of a longer range of up to 245 miles, but is it still ahead of newer competitors?
Model/Engine size
Renault ZOE GT Line R135 Z.E. 50
Summary
Range of up to 245 miles
Option of rapid charging
Reasonable value
Originally a leader in the EV class, now overtaken by newer cars
Background
We've always liked the ZOE, for being one of the original mass-produced EVs, and for offering a good driving experience along with good looks. The latest model has an increased range of up to 245 miles, but it now faces stiffer competition from newer EVs. So how does it compare?
Design & Engineering
The ZOE's basic design has been around for a number of years now – with some subtle styling tweaks on this latest model – and we still think that it looks good. The interior also stands the test of time.
This latest model has an increased driving range offered by the new 52 kWh capacity Z.E.50 battery, which stores 25% more energy than its predecessor. The GT Line model also has the more powerful R135 electric motor.
Renault Zoe ZE50 Driving Experience
The headline is that the latest Renault ZOE has the same basic driving experience that it's always had: it's smooth, quiet and refined, and instant torque means that there's responsive acceleration. It's also a compact car, so it has a level of agility which is particularly useful in city driving. Like most EVs, because the battery is in the floor, the low centre of gravity aids the handling.
However, there are a few areas where there's room for improvement. When you get in the car, you'll be aware that the seating position is high. When you search around for a way to lower the seat, you'll notice that it isn't possible to adjust the seat height. This results in a driving position that just won't suit many people. However the good news is that the steering wheel has height and reach adjustment – unlike the Nissan LEAF.
The next issue is the gear selector. Unlike virtually every other automatic car that we've driven, there's no 'Park' option. So when you want to park, you need to select Neutral, then apply the handbrake. The trouble is, even selecting neutral is a challenge. However the gear selector does give you a B option in addition to D for increased regenerative braking. There are no drive modes, but there is an Eco button.
Ride quality around town is nothing special, but aside from some road and wind noise, the ZOE feels pleasant enough on the motorway.
All infomedia controls are on the screen rather than on separate buttons, but at least there's a decent-sized screen. However the heating controls are separate, which is a good thing. If you're really observant, you might spot a very small button on the right hand side of the dashboard for the heated steering wheel. And if you're even more clever, you might find the standard Renault volume controls for the media system, which are completely hidden behind the steering wheel.
One thing to watch out for is the design of the ZOE's doors, which curve into the roof, which means that there's a sharp corner at the top of the doors which can catch out the unaware when opening and closing the doors.
And you'll also need to be conscious that the car automatically unlocks and locks itself. This can result in children being locked in the car if you're walking away with the keys in your pocket.
Renault Zoe ZE50 Electric Range and Charging
The official WLTP electric driving range of the Renault ZOE GT Line R135 Z.E. 50 is 238 miles, although other models have a range of up to 245 miles. Our real-world range figures were between 233 and 240 miles, which almost match the official figures.
Most people are likely to primarily charge their ZOE at home using a 7kW wall box, provided free by Renault, which will take 9 hours 25 minutes for a 0-100% charge.
The ZOE has the option for 50kW DC rapid charging, which will provide 90 miles of driving range in 30 minutes – but this is an extra £750.
Many people found the different charging options on previous ZOE models confusing, and we've had reports that some older ZOE models could be temperamental with some chargers.
Price and Model Range
The Renault ZOE GT Line R135 Z.E. 50 costs £28,620 after the UK government £3,000 plug-in car grant for cars under £50,000. Our test car had the options of the onboard 50kW DC rapid charger (£750) and winter pack (£500), consisting of heated seats and heated steering wheel, taking the price as tested to £29,870.
The ZOE is available in three trim levels: Play, starting from £26,495; Iconic, starting from £27,995; and GT Line, as tested, with a more powerful R135 electric motor, starting from £29,995.
If you're a company car driver, along with all EVs in 2020-2021, the ZOE has zero Benefit in Kind company car tax, which could result in a saving of thousands of pounds per year.
Conclusion
We liked the Renault ZOE when it first appeared, and we still like it today. It's always offered electric motoring at a relatively affordable price, it has decent interior space in relation to its footprint, it looks good, and it's essentially good to drive. It now has a practical electric driving range, and there's the option to rapid charge – although this comes at a £750 premium. And of course it has zero tailpipe emissions.
However the ZOE now has more, newer rivals. These only serve to highlight some of the ZOE's shortcomings, which include the lack of adjustability with the height of the driving position, and the lack of a Park option on the gear selector.
The Renault ZOE GT Line R135 Z.E. 50 is awarded a Green Car Guide rating of 8 out of 10.