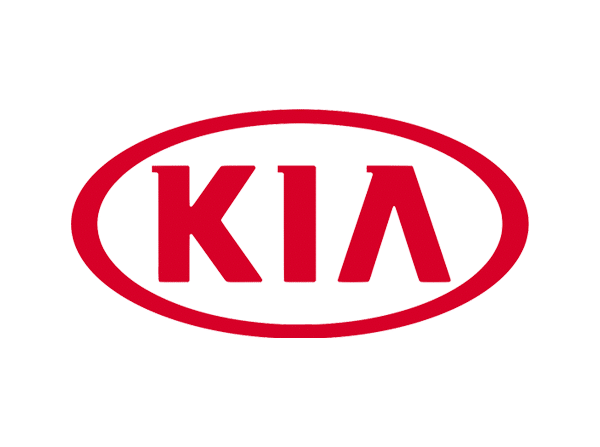 See full review from Green Car Guide
The new Kia Soul EV has the same all-electric powertrain as the Kia e-Niro, which results in a 280-mile electric range, and a good driving experience – all in a slightly quirky, boxy body.
Model/Engine size
Kia Soul EV First Edition
Summary
Long electric driving range: 280 miles

Good to drive

Practical body shape

Looks better than the last Soul EV model – but still quirky

Background
We've already driven the 2020 Kia Soul EV on its UK launch, but as with most car launches, it was a relatively short drive; having the car for a week gives you a much better idea of what it's like to live with. So what did we learn after more time with the Soul?
Design & Engineering
The previous generation Kia Soul had a quirky body style, but the styling generally looked good in petrol or diesel form, but for some reason the Electric model [LINK] featured styling that made it look like an 'eco-special'. A common colour scheme was blue, with a white roof, white door mirrors and small 16-inch white wheels.
The good news is that the new Kia Soul EV looks better than the last model, and the larger 17-inch wheels, this time in silver rather than white, are no doubt a factor in this. However the Soul EV still looks quirky. And the two-tone colour scheme is still carried over on our test car, with a white body, red roof and red door mirrors.
Inside, the quality of the interior design has been improved, both visually and with the materials.
The whole point of the Soul is that it has a small footprint on the road, but its boxy body offers maximum interior space. If you fold down the rear seats, the rear space is almost like a small van. There's even a handy compartment under the boot which fits not only the two charging cables, but also the parcel shelf.
Such practicality is also evident in the passenger compartment, which features lots of oddment space including two cupholders, a wireless mobile phone charging area, a space for your key, and there are even storage areas either side of the central console surrounding the gear selector.
In terms of the powertrain, the new Kia Soul EV has a 64kWh lithium-ion polymer battery pack, a 201bhp electric motor and a 1-speed automatic transmission, with drive through the front wheels.
Kia Soul EV Driving Experience
The Kia Soul EV's steering wheel and electric driver's seat both provide lots of adjustment, meaning you can get a good driving position – something that's not the case with all EVs.
To select gear, there's no traditional gear 'stick', but instead a rotary dial, which works reasonably well, it's just different to a regular gear selector.
The Soul is good to drive, with the usual responsive yet silent acceleration of an EV. It also has a comfortable ride, which is important for a car that may spend lots of time on poor quality urban or suburban roads. But the Soul is also quiet, refined and comfortable on motorway journeys. The whole car feels well screwed together.
Like most EVs, the main weight of the powertrain – the battery – is in the floor, so the low centre of gravity assists the handling. The Soul is an easy and very pleasant car to drive, although it's not particularly engaging.
There's a button near the gear selector with three drive modes – Normal, Eco and Sport, the latter offering lots of performance. There's a separate option to select Eco +. There are also steering wheel-mounted paddles which allow you to select three levels of brake regeneration, or no regen at all.
There's lots of torque from the electric powertrain, which can result in some wheelspin from the front tyres, especially in the wet.
As with most new cars, the Lane Departure Warning system can be annoying, but this can be deactivated at the touch of a button – although this needs to be done every time you start the car.
In typical Kia style, the dashboard controls are clear, and the infomedia system, with its large, wide screen, with shortcut buttons below it, is easy to use. There are even separate heating controls, which is a good thing, saving you from having to delve into the touchscreen to change the cabin temperature.
So there's very little to criticise here, our only very minor complaint would be that drivers with long legs might have their left knee regularly touching the wide centre console – seemingly, accommodating the mobile phone wireless charging bay is a key reason for the width.
Kia Soul EV Driving Range and Charging
During our week with the car most of our driving was around town, and it was very hard to even start to run out of battery charge. The Soul EV was displaying a range of 257 miles when fully charged – which isn't far off the official 280 mile WLTP combined figure (which increases to 402 miles on the WLTP City driving cycle). We've achieved projected ranges of 317 and 325 miles in the Kia e-Niro SUV, so we're sure we could improve on the 257 mile figure. But presumably the boxy body style of the Soul has an impact on the aerodynamics, so the e-Niro may have a slight edge in terms of real-life electric range.
The Soul EV has a Combined Charging System (CCS) DC fast charger enabling it to be charged from 0-80% in just 54 minutes at a 100kW DC charger (if you can find one). The 0-80% charging time increases to 1 hour 15 minutes at a more common 50kW rapid charger.
Charging at a 7.2kW home charger will give a 0-100% charge in 9 hours 35 minutes. The same charge using a 3 pin plug will take 31 hours.
Price and Model Range
There's just one well-equipped 'First Edition' spec level for the Kia Soul EV in the UK and this costs £34,295 (after the UK government plug-in car grant, which as at July 2020 is £3,000). Running costs could be around one-fifth of those of a petrol car, and the big news for company car drivers is that Benefit in Kind tax is zero percent during 2020/2021, which could save thousands of pounds per year for the employee, as well as the potential to save costs in fuel and National Insurance for the company.
Kia's seven-year, 100,000 mile warranty covers the car's electric motor and battery pack.
You can no longer buy a petrol or diesel Soul in the UK. There's also the all-electric Kia e-Niro crossover.
Conclusion
The Kia Soul EV is good to drive (although it can't be described as an engaging driver's car), offering excellent refinement, good performance, and a comfortable ride. With an official figure of 280 miles (WLTP), it also has a large electric range. It offers lots of interior space relative to its footprint, and the interior is an improvement in quality compared to the last model. Overall, this is a great car. However, the Soul has a body shape and styling that doesn't appeal to everyone. If you like it, great. But our experience with the Soul over a week is that many people have strong views about the car's appearance, and it's not for them. And as we reported in our first drive launch event review, people don't really understand what the Soul is – an SUV, an MPV, a small hatchback…? So it's a niche car, but if you want a compact electric car with maximum interior space, and a long range, then you should consider the Soul EV, and it retains its 9/10 Green Car Guide rating.