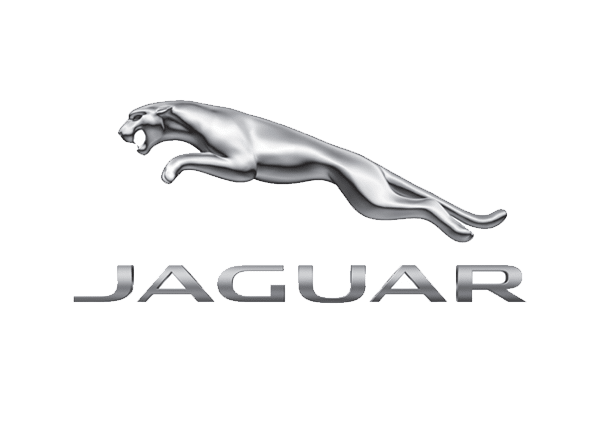 See full review from Green Car Guide
We've already had an initial drive of the Jaguar I-PACE, but what's it like to live with for a longer period of time – especially when you're covering lots of miles in remote areas away from the main concentrations of public charge points?
Model/Engine size
Jaguar I-PACE 400PS Electric HSE
Summary 
Highly desirable car

More of a driver's car than most EVs

Head-turning design, inside and out

Real-world electric driving range down on the official figure
Background
Our initial drive of the Jaguar I-PACE left us in no doubt that this is a highly impressive car, but you really need to live with the car for more than a few hours to appreciate it fully. So what new insights did we learn over the period of a week – when the I-PACE was in use up and down the country, including in the Lake District – an area not known for an extensive EV charging infrastructure.
Design & Engineering
There are certain cars that we test that people come up to you and talk about. The Jaguar I-PACE was one of those cars, especially as it spent a lot of time in the Lake District; there are still relatively few I-PACEs on UK roads as a whole, but this seemed to be the first time that one had been sighted in the Lakes. There were a lot of admiring comments about the car's appearance, in terms of exterior styling, with the huge wheels, but also the interior – which people were interested to take a look at. In our view the exterior styling is perfectly judged for our times; a sporty crossover is exactly what people want.
Under the skin, the I-PACE has a similar engineering concept to most EVs: a floor containing a large, heavy battery – which keeps the centre of gravity low and frees up more space for people and luggage by not having a bulky internal combustion engine to package. The boot is a decent size, but it's certainly not huge. Although the power electronics sit under the bonnet, there's still some storage space, which just about fits the two typically long and cumbersome EV charging cables.
The I-PACE has all-wheel drive, which is becoming common with EVs at this price point, and this sets it apart from some EVs at the more affordable end of the price range.
Jaguar I-PACE Driving Experience
As soon as you sit in the I-PACE there's an expectation that this is going to be a special car. The interior feels completely appropriate for a modern EV, with three digital screens – one in front of the driver, a large top central screen containing satnav information, and a lower central screen displaying interior climate information.
Unlike some EVs, you can get a good driving position in the I-PACE, with the seat going relatively low, and the steering wheel having a good range of reach and height adjustment.
There's no traditional gear lever, you just press the D button, and in typical electric car fashion, you're underway immediately, silently, and smoothly. Another feature of the I-PACE is that you can also be underway very rapidly if you need to be. To assist with this, you can choose Dynamic drive mode; there are also the options of Comfort, Eco and Adaptive Surface Response (AdSR) (for slippery road conditions, and a £610 option).
All EVs are more refined than their petrol or diesel counterparts, but the I-PACE is more refined than most. The ride is comfortable, and the steering is responsive and well weighted. The I-PACE also handles well – but with the caveat that this car weighs 2133 kg. During our week with the I-PACE its handling dynamics were put to the test in many different environments. Overall, the I-PACE handles better than any other EV currently on the market in most situations – such as on wide, sweeping corners. However on narrow, twisty Lake District roads you're aware of the weight of the car (and the raised 'crossover' body height). For such roads, a BMW i3s will provide more rewarding and agile handling.
Another area where the I-PACE scores well is with grip. In the Lake District in winter it put its power down with no dramas. However if you do drive enthusiastically in slippery conditions then all that torque (696 Nm) can still overpower the grip of the tyres.
Our test car also had Active Air Suspension (a £1,100 option). This proved extremely useful at one point on one of the Lake District passes, where a van came hurtling around a corner on a single track road and the only way to get past it, without reversing for half a mile, was to take a detour over a very disused farmer's track at the side of the road – with the car raised on its suspension, this was easily negotiated, but this manoeuvre would have been impossible just with standard ride height.
You can change the level of regenerative braking on the I-PACE, but to do this you have to delve into one of the various on-screen menus. It would be much better to have steering-wheel mounted paddles to do this – as featured on many lower-cost EVs – so you have more control, especially when driving on twisty roads.
The I-PACE features other EV necessities including heated seats and heated steering wheel (although the latter is yet another option, at £370). The heated seats are controlled by multi-function rotary dials which you push down for the seats, pull out for the fan, and twist for cabin temperature. Occasionally either the dials or the user seemed to get confused about what they were responsible for when switching between functions. And the screens, such as for the satnav, reversing camera and climate control can be very slow to start up.
Jaguar I-PACE Economy and Emissions
The I-PACE's driving range is 292 miles based on the new, more realistic WLTP test. After our initial drive of the I-PACE we estimated that the real-world driving range would be 200-250 miles, and that's exactly what it turned out to be.
Although the screen displayed a predicted range of 277 miles on delivery, after a combination of driving which included motorways, around the Lake District, and some urban use, the average range was 50 miles less than this, at 227 miles. This means that if you venture far from home, then you'll need to use public charging infrastructure. In theory, the I-PACE can be rapid charged from 0-80% in 85 minutes using 50kW public DC charging, with a 30 minute charge giving around 80 miles range.
We use the phrase 'in theory', because in the Lake District we charged using public chargers a total of four times, and despite them being advertised as 43kW and 50kW chargers, our app told us that they were typically operating at around 7-8kW. Having investigated, we're told that this is not unusual, the reason being the lack of capacity on the local electricity networks in the Lake District. This is obviously not helpful, especially when you just have a handful of chargers in the area, and if they're taking 4-5 times longer to charge than they should, then when you get more than one I-PACE in Cumbria, you're going to have problems.
There was also another issue. At the public charge point that we used most frequently, the cable connected to the charger wasn't long enough to reach to the I-PACE's charging port, which is located between the nearside front wheel and the passenger door. There was only one parking space for the charge point – which thankfully was free every time we used it – and no matter how the car was parked, the cable just didn't quite reach. In the end the car had to be reversed until it was touching the barrier, and all force had to be used to pull the cable far enough out for it to reach the socket. So a plea to public charge point installers: please consider whether it's actually physically possible to connect EVs to your chargers.
Charging the I-PACE at home, using a brand new 'ChargePoint' 7kW AC charger, was hassle-free, resulting in a 100% charge by 8am in the morning, even when plugging in at 6pm in the evening with just 7% battery charge left. Although public charging threw up challenges during our time with the I-PACE, our experience was much better with the newly installed ChargePoint home charger, which was supplied with a Type 2 connector (for most modern EVs), and a Type 1 'extension' – the only vehicle to still use this Type 1 connector is the Mitsubishi Outlander PHEV.
Price and Model Range
The Jaguar I-PACE is available in S, SE and HSE specs from £63,495 in the UK, excluding government incentives. The plug-in car grant is currently £3,500 for a pure EV.
The Jaguar I-PACE 400PS Electric HSE, as tested, is available from £74,445. However our test car had a number of options fitted, as follows: Borasco Grey paint (£700), Black Contrast Roof (£500), Active Air Suspension (£1,100), Adaptive Dynamics and Configurable Dynamics (£800), Adaptive Surface Response (AdSR) (£610), Illuminated metal front treadplates with Jaguar script (£300), Configurable Ambient Interior Lighting (£200), Cold Climate Pack Consisting of heated windscreen, heated washer jets and heated steering wheel (£370), Head Up Display (£900), Black Exterior Pack Consisting of Gloss Black side window surrounds, and a Gloss Black grille with Gloss Black surround (£260), Activity Key (£300) and Privacy Glass (£375). All these options totalled £7,115, taking the price to £81,560. So the I-PACE isn't a cheap car.
Conclusion
Living with the I-PACE for a week confirmed how desirable this car is, and also how practical it is. This applies when using the I-PACE around the UK, including in areas such as the Lake District, when its all-wheel drive and air suspension proved very valuable. Of course the electric driving experience – instant response, rapid acceleration, virtual silence, massive refinement, and of course zero emissions – really is preferable over petrol or diesel wherever you're driving.
The only issue that our week with the I-PACE flagged up is that the real-world driving range is not as advertised – it was generally closer to 200 miles than 300 miles. And of course at £74,445 before options it can't really be described as an affordable EV. We suspect that many people will be happy to spend this sort of money even in the knowledge that they probably won't be getting 300 miles out of the I-PACE. Therefore after a week living with it, the Jaguar I-PACE retains its Green Car Guide rating of 10 out of 10.
But once again we return to the subject of the UK's public charging infrastructure. There's now an increasingly wide range of desirable electric vehicles appearing, but if you want to charge them in places such as the Lake District, it's a lottery – in terms of availability of charge points, speed of charge points, and the lack of interoperability between them. Please can all charge points allow you to just turn up and charge your car by presenting your credit card or smart phone, so we don't need lots of different apps or RFID cards. Early adopters of EVs have so far put up with this, but the mainstream car-owning population won't do so. The government is talking about expanding the charge point network and interoperability, but at the time of writing, with no spare bandwidth in the UK government due to Brexit, expanding the public charging infrastructure to keep pace with increased EV sales is going to be a low priority.