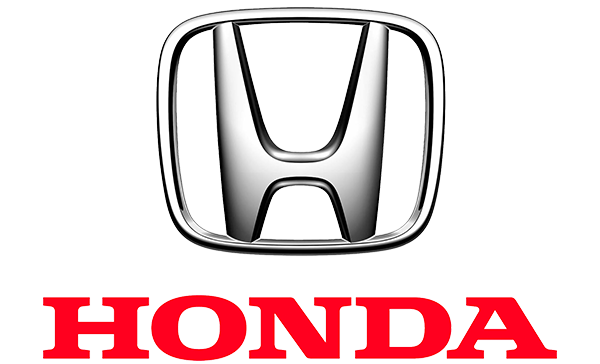 See full review from Green Car Guide
The Honda e is great to drive, it's well designed, and the innovative infotainment system works effectively; as the brand's first production EV, it's an amazingly successful effort.
Model/Engine size
Honda e Advance 35.5kWh battery
Summary
Great to drive
Well designed
Infotainment system, with screens stretching the entire width of the dashboard, works well
Small car, short range, high price
Background
We've already driven the Honda e at launch, but we've now had chance to live with the car for over a week. Honda hasn't been a key player in the EV sector over recent years, but the brand has now brought its first EV to market. Surely it can't have got it right first time…?
Design & Engineering
Most people (including ourselves) think the Honda e looks good, although we've come across some people with a different opinion (design is a very subjective thing!). Whether you like the styling or not, the Honda e attracts lots of attention. The exterior looks retro, and sporty, but also modern – with bags of character. It's also unique because there are no conventional door mirrors, just two small cameras. Even the door handles are flush in the interests of aerodynamics (which also means that they can be slightly challenging to open).
The interior… well, the interior is genuinely ground-breaking, with three screens stretching the entire width of the dashboard, with an additional two screens at each end displaying images from the car's digital mirrors.
Between the two front seats is a large storage area, which has three compartments for items such as drinks (where a central armrest might typically be located) – and there's a fourth cup holder that extends from the front of the storage area. This is a small city car, so it's just a four-seater, with a small (171-litre) boot.
There's a 35.5kWh battery under the floor, a 154PS electric motor, and the Honda e is rear-wheel drive.
Honda e Driving Experience
Yes, we did just say that the Honda e is rear-wheel drive – which is a very rare thing in the world of city cars. This gives the Honda e great driving dynamics, both in terms of handling, and traction. Most small EVs are front-wheel drive, which means that there's lots of wheelspin under acceleration, especially on wet roads – but not so in the Honda e.
And of course the battery is in the floor of the car, resulting in a low centre of gravity, and improving the handling further. The battery is relatively small, which means that it's relatively light for an EV (at 1,555kg), and this results in the Honda e being more agile and fun to drive than most other EVs.
As well as rewarding rear-wheel drive handling, the Honda e also has a good ride – which is really important as most urban roads have terrible quality surfaces.
And the rear-wheel drive layout enables the front wheels of the Honda e to have an amazingly tight turning circle.
As if all the above wasn't enough, add in the instant responses from the electric drivetrain, and the small size of the Honda e for optimum agility, and all this adds up to a car that is hugely enjoyable to drive.
There's even a Sport drive mode to make things even more responsive, as well as a button for increased brake regeneration, and steering wheel-mounted paddles to adjust the level of brake regen.
And then just when you thought this car had everything it needed for an excellent driving experience, there's another brilliant feature, which gives two further benefits. Let us explain.
One of the main connections between a driver and the road is a car's steering. Unfortunately, virtually all new cars have some form of lane departure warning system, which, if you're enjoying driving down a road and you dare to cross white lines without indicating, either vibrates, or wrenches the steering wheel out of your hands, or something in between the two. Some cars currently have a single button to disengage this feature (until new legislation outlaws this), which is good, but in many cars you have to delve into menus and sub-menus in the touch screen to switch the LDW system off.
To banish the LDW system in the Honda e there is one button that you press on the touchscreen, which brings up a graphic of the car and its safety systems, and you can press the graphics of each system to switch them off. This includes the lane departure warning system. And it also includes one other thing: the traction control system. So you can enjoy the rear-wheel drive Honda e with no annoying steering interventions, and also with the traction control systems switched off. Which is all very refreshing.
And this brings us on to the dashboard controls. First, let's do a quick history lesson in dashboard design. In the old days, cars had buttons and switches on the dashboard. Over time, some cars ended up with too many buttons and switches. So car interior designers decided to get rid of the clutter and make dashboards minimalistic. They did this by hiding most controls in the touchscreen. Some manufacturers, such as BMW, came up with a solution using iDrive, with a rotary controller and shortcut buttons in an easy to reach place. However other car brands just had a touchscreen, with no shortcut menus. This resulted in drivers having to look away from the road to press lots and lots of buttons on a touchscreen to carry out simple tasks such as increasing or decreasing the cabin temperature. Unfortunately, this is where we are today with many of the latest cars.
But there's good news with the Honda e, which has three main screens – plus two screens at each end for the 'door mirror cameras' – that stretch across the entire width of the dashboard. Rather than hiding away all controls in menus and sub-menus, most of the main controls that you need are visible at all times on the screen, or easily accessible with just one or two presses of buttons rather than three or four. This is a brilliant solution, and the graphic showing the car's safety systems is a great example of how good the system is. And even better, the Honda has climate controls that are separate to the touchscreen.
Apart from the effective functionality of the touchscreens, the design is also creative – you can have trees displayed while you drive, and even an aquarium (when you've stopped).
In summary, Honda has come from nowhere and, at its first attempt, has designed a brilliant solution to the issues of increasingly complex vehicle infotainment systems.
Apart from the touchscreens, and the rear-view door-mounted cameras, rather than mirrors – in the interests of aerodynamics and therefore efficiency – the main rear-view mirror also projects an image from a camera, although you can flip it to have an actual mirror. Both the side cameras and the rear-view camera work well, although the speed and position of vehicles approaching fast from behind takes a bit of getting used to, and you need to wipe the cameras on the doors during mornings with lots of condensation.
Honda e Electric Range and Charging
If you've persevered with reading this review to this point, then you'll hopefully have a very positive impression of the Honda e. However all that might be about to change. Because the official combined WLTP range of the car is 125 miles. This is obviously much less than, for example, a Tesla with a 300+ mile range, but the Honda e is a city car. There physically isn't enough space to put a bigger battery in the car, and 125 miles should be sufficient for city driving anyway.
The problem occurs when you have to drive on a longer journey – like we had to. We had to collect the car from Honda in Bracknell and drive it to Manchester, and then do the reverse to return the car. Having to drive 200 miles in a car with a real-life range of around 100 miles highlights (again) how, unfortunately, you can't rely on UK's public charging network. There may be thousands of charging points around the UK, but the one thing we need is lots of reliable and user-friendly rapid chargers where most people need them, ie. at motorway services, and we definitely don't have those at the moment. A separate story is to follow, but in summary, one set of chargers weren't working at all, and non-BEVs were blocking other charging bays, resulting in us initially arriving home with minus 3 miles of range left (yes the Honda e keeps going for at least 3 miles when the battery is empty), we arrived at one charger with 1 mile of range left, and we arrived back at Honda with 0 miles of range left.
The Honda e can be charged using either a CCS DC rapid charger or a Type 2 connection. The former can provide up to 80 per cent of range in just 30 minutes using a 50kW charging point, while a 7.4kW supply can fully charge the car in 4.1 hours. The car comes with two cables as standard including for a three-point household socket. A full charge on a household socket takes just under 19 hours.
Price and Model Range
The Honda e Advance, the only version initially available, costs £29,160 after the £3,000 UK government plug-in car grant. When it arrives in 2021, the standard car will cost £26,660 but has slightly reduced equipment levels so misses out on the likes of the central rear-view mirror camera, heated steering wheel and premium audio system.
Even when both models are available, Honda expects the majority of Honda e sales to be the Advance and leasing costs for that start from £312 per month.
Conclusion
It's easy to dismiss the Honda e as irrelevant because it's small, it has a short range, and it's expensive. However in our view that would be a mistake. We think the Honda e is highly significant, and here's why.
Over the years Honda has had a few moments of genius, but recently, in our opinion, Honda's products haven't been consistently class-leading. But suddenly all that has changed. Honda has come from nowhere and brought its first EV to market, and it's an excellent product. It feels like someone very high up in Honda gave a brief to develop an EV that wasn't simply acceptable, but that was outstanding in many ways. Everything seems to have been extremely well thought out, including the engineering and the driving experience, the exterior styling, the interior, and especially the infotainment system. Everything looks good and works well.
After living with the Honda e for more than a week, we've upgraded our rating from our first drive report; the Honda e is awarded a Green Car Guide rating of 9 out of 10.