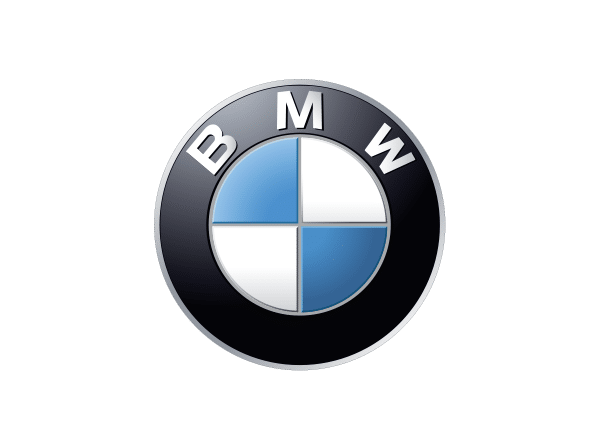 See full review from Green Car Guide
The BMW i3 and the BMW i8 made electric cars aspirational and desirable; now there's a BMW i3 94Ah Range Extender with a 'real-life driving range' of 194 miles, making the i3 even more practical.
Model/Engine size
BMW i3 94Ah (with Range Extender)
Summary 
Still one of the most visually interesting and attractive electric cars

As per most BMWs, the i3 is rewarding to drive

The i3 94Ah range-extender offers zero emission driving most of the time, with the insurance policy of a range-extender engine

Why only two seats in the rear?
Background
It was obvious that BMW was taking the issue of electric cars very seriously when the brand launched the i3 and i8. Both were all-new designs from the ground up, and both made extensive use of carbon fibre in order to help offset some of the weight of the electric powertrain. Now we're a few years on, BMW has launched the i3 94Ah, with a longer electric-only range, and we're testing the version with the range extender. Even if you don't use the range extender, it's an insurance policy for peace of mind.
Design & Engineering
Externally, there are no significant visual changes to the i3. It looks as impressive as it did when it was launched, and still turns heads – just like its bigger brother, the i8.
It's a similar story inside: the interior has an equally refreshing design approach, and is light, airy and spacious. But why oh why doesn't BMW offer the i3 with three seats in the rear? All you can get is two seats, with a plastic area in the middle with cup holders.
And the two small rear doors remain; you have to open the front doors first in order to open the rear doors. This makes for more hassle on the school run than with conventional rear doors.
Even the powertrain is essentially unchanged, with the exception of the higher capacity lithium-ion battery.
You can choose between a pure electric i3 and a version with the addition of a range-extender which acts as a generator, maintaining the charge of the high-voltage battery.
The small petrol range extender adds weight and cost, and results in slower acceleration, but it means that theoretically the i3 has unlimited range – as long as you can find petrol stations to keep on feeding the very small fuel tank (2 gallons or 9 litres).
BMW i3 Driving Experience
BMWs usually offer a more rewarding driving experience than many competitors, and the same is true of the i3. It's rear-wheel drive, which, when combined with instantly available 100% torque at virtually all times due to the electric motor, results in well-sorted handling and rapid acceleration.
The ride quality is also comfortable, which is important for a car that's primarily designed for urban use. And of course the i3 is virtually silent and it has zero tailpipe emissions – at least when running on electric power. Even when running on the range extender, this is still a quiet car.
So, with a sensation of delicacy to its dynamics, the i3 is the driver's choice, but some other EVs are easier to drive. The i3's stop/start button and gear selector are on the right-hand side of the steering column. Once you're in the habit of reaching here it's fine, but even for people who regularly drive automatic conventional BMWs, you'll find the gear selector is the opposite way round to a standard BMW: rather than pull the lever towards you to select Drive, in the i3 you push the lever away from you – and vice versa for Reverse.
One other key area in which the i3 differs from most cars is the level of brake regeneration. If you lift off the accelerator in the majority of vehicles then the car will coast. Not so in the i3 – there's harsh regen – to the extent that the car slows down quickly and the brake lights will come on without you needing to touch the brakes. Of course, this is in the interests of efficiency, to ensure maximum energy is re-captured and fed back into the battery. Other electric cars have this characteristic – but it's not usually so severe, and in many EVs, the driver can adjust the amount of regen. We'd suggest that BMW might want to consider this feature on the next i3.
Other eco features are the speed limits in different drive modes. Once you're out of Comfort, in Eco Pro you're limited to 70mph, and if you select Eco Pro+, then you're limited to 56mph.
There's no button sitting next to the Drive Mode selector to deactivate traction control, as in most BMWs, but you can do this if you delve into the on-screen menus.
As with most EVs, heating and demisting in cold weather is a bit rubbish. If you're looking for a read-out of the cabin temperature setting, this appears on a very small circular screen that also acts as the temperature selector control. If you're looking for a display of the outside temperature, then you'll be hard pushed to find this.
BMW i3 Economy and Emissions
So, all the above are observations relevant to all models of i3. What we're really interested in here is whether the new BMW i3 94Ah – with Range Extender in the case of our test car – has a sufficient additional driving range to make it practical for more people. And the answer shows why you need to test cars such as this over at least a week.
We're not too sure who had our car before us, but we can only assume they were using it for rallying/racing/drag racing. When it arrived, the range displays (based on previous driving style) were petrol: 39 miles; electric: 69 miles (with just slightly less than a 100% charge), giving a total predicted range of 108 miles. Needless to say this was extremely disappointing – even bearing in mind that this was in very cold weather. However during the course of the week the ranges crept up day by day, and at the end of the week they were petrol: 83 miles; electric: 111 miles, giving a total predicted range of 194 miles. And during driving, the actual range matched the predicted range very closely.
Interestingly, BMW quotes a 'real-world driving range' of up to 194 miles with a fully charge battery and one tank of fuel, so our real-life predicted range at the end of our week matched that of BMW exactly.
In comparison, BMW says that under normal driving conditions the pure electric i3 can achieve a real-world range of up to 125 miles. For our personal driving patterns, we'd go for the Range Extender every time. However for people who only ever drive less than 125 miles between charges, with occasional longer journeys where public charging can be used, the pure electric i3 would be fine.
The i3 is available with two charging cables; one optional 32 amp AC Fast Charge cable that can be used at public charging points, and a 10 amp domestic use cable that can be plugged straight into a normal 13 amp household socket.
With the AC Fast Charge cable, the car will charge in approximately 4-5 hours from empty. The standard charging cable (with the three pin plug) will charge the car in approximately 10-12 hours from empty.
All BMW i3s are fitted with DC rapid charge preparation as standard, which will allow the i3 to charge from a combined charging system (CCS) charge point to 80% in up to 40 minutes from empty. All DC rapid charge stations have their own tethered charging cables.
Price and Model Range
The basic price of the i3 94Ah Range Extender is £34,750. With 'Mineral Grey with highlight BMW i Blue' paint at £530, this takes the price to £35,280. Then there were the options fitted to our test car. These included 'Loft interior world' (£1,000), Media package – Professional (£960), Electric Glass Sunroof (£780), LED headlights (£710), 19″ BMW i Turbine-spoke style alloy wheels (£680); in total all options came to £5,120, bringing the total cost of our test car to £40,400. You can deduct the £4,500 Government Plug-in Car Grant from this; with delivery, First Registration Fee and number plates all taken into account, you're left with a final price of £36,680.
If you really don't feel you need a range extender, then you can also buy a pure electric i3.
Conclusion
Most people with even a passing interest in cars and motoring will be aware of the continually increasing march in the direction of electric cars. The reasons for this – including CO2 and air quality targets – are well documented and don't need to be focused on here. The key point is that electric cars won't be a low selling niche for much longer. BMW has set out its stall with the i3 and the i8, with a big sign saying "we're taking this seriously, and doing it properly." As with any new technology, there will be ongoing improvements, and the i3 94Ah is a perfect example of this. The only key thing that has changed is the increased range, but that is the big issue that has prevented many people from making the switch to EVs. During our week with the i3 94Ah Range Extender, we have confirmed that the real-life range is exactly as BMW says: 194 miles. And if that's not enough for occasionally longer journeys, just add more fuel. So this means that the BMW i3, already one of our favourite electric cars, has just got even better.
However, there are some issues. While the i3 is theoretically perfect for family duties such as the school run, the lack of availability of three seats in the rear, and the awkward rear access, means that it's not as practical in real-life as it should be. And at over £30,000 for most specs of the range extender variant, it's hardly an affordable four-seater. However many i3s will be bought as company cars and paid for monthly, and the 7% BIK rate is likely to outweigh any price issues. However the BMW i3 looks great, it's rewarding to drive, and it's an electric car with a solution to range anxiety, so it's still awarded a Green Car Guide rating of 10 out of 10.