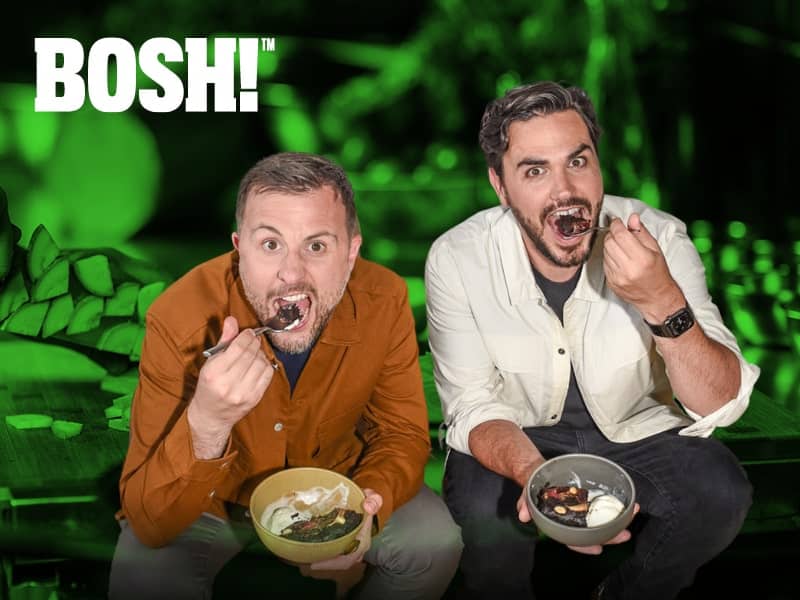 Fully Charged LIVE to launch new 'Zero Carbon Kitchen' feature at 3 of its global shows in 2023

BOSH! plant-based chefs announced as headliners

'Zero Carbon Kitchen' to deliver 'plant-based cookery demonstrations' to a live audience

Attraction to feature at Farnborough (April), Vancouver (September) & Amsterdam (November)

Electric appliances in the 'Zero Carbon Kitchen' to be powered by an electric car

Partners for the Farnborough show to include 'Veganuary'

Plant-based chef, nutrition coach and recipe developer Lisa Marley will join the cookery demonstrations line-up
Fully Charged LIVE – the world's no.1 clean energy & electric vehicle show – is one of the fastest evolving exhibitions on the planet with 6 shows planned for 2023 including Australia, Canada, Europe, the UK and the US.
As a 'festival of electrification' with decarbonisation at its heart, the Fully Charged LIVE team is developing an array of relevant visitor attractions including the 'Home Energy Advice Team', 'Electric Launchpad' and 'Watt Drive?'
New for 2023, 'Zero Carbon Kitchen' is an entertaining and educational live demo area where leading experts can cook plant-based recipes with all-electric appliances, powered by an EV with vehicle-to-load capability.
Launching at Fully Charged LIVE South in Farnborough (April 28th, 29th & 30th), the Zero Carbon Kitchen will also debut at our shows in Vancouver (September 8th, 9th & 10th) and Amsterdam (November 24th, 25th & 26th).
Live cookery demonstrations and tastings will take place on all 3 days of each show and the world's best-known 'plant-based' specialists BOSH! will be the headline chefs.
BOSH! launched in 2016 with the mission of putting more plants on plates. Since then, BOSH! videos have been viewed 2.5 billion times, their social media channels have amassed 3.1 million followers and the founders, Henry Firth and Ian Theasby, have become the best selling plant based authors in the world.
As well as a daily cooking demonstration, Henry and Ian will be signing BOSH! books and will join Fully Charged's Robert Llewellyn for an 'Electric Fireside Chat' on Sunday 30th April at the Farnborough show.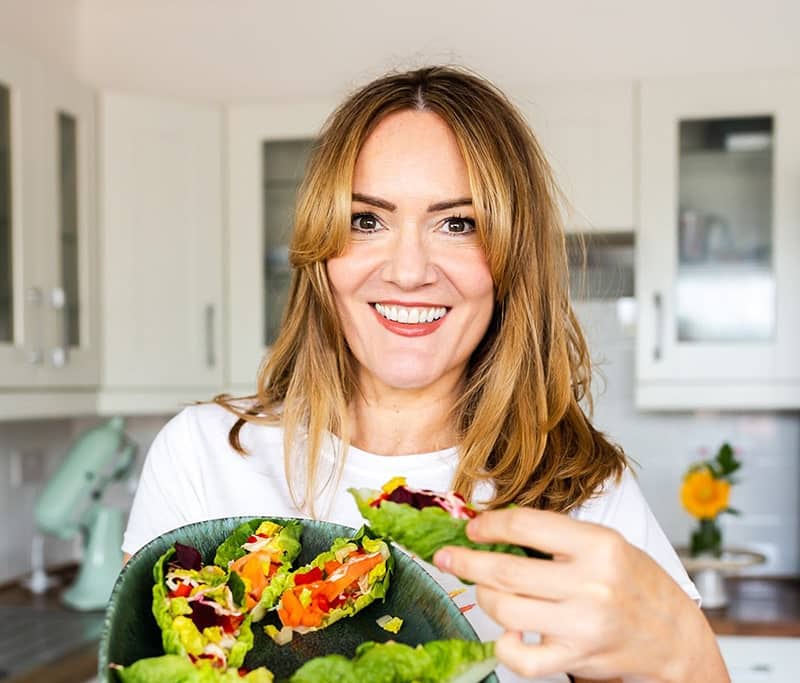 Joining the cooking demonstration line-up will be plant-based chef, nutrition coach and recipe developer Lisa Marley who has a monthly column in Vegan Food and Living magazine and is a guest expert every Sunday on BBC Radio.
'Zero Carbon Kitchen' at the Farnborough show will be supported by partners including Veganuary, with more
partners to be announced prior to each event.
---
Dan Caesar, CEO at the Fully Charged SHOW said
"The exciting introduction of Zero Carbon Kitchen is in response to enormous demand from our audience in flexitarianism, vegetarianism and veganism as a part of a more sustainable lifestyle. Alongside our investment in other visitor attractions and big-name participants (like Deborah Meaden from BBC Dragon's Den), Zero Carbon Kitchen further underscores our commitment to be the best show in the energy, transport and sustainability sectors worldwide. We're delighted that BOSH! will be headlining our plant-based cookery demonstrations and know their recipes will be a huge hit with attendees".
---
Henry & Ian from BOSH! added
"We're absolutely thrilled to be partnering with Fully Charged LIVE 2023. We cannot wait to showcase delicious plant-based, planet-friendly food at the brand new Zero Carbon Kitchen"