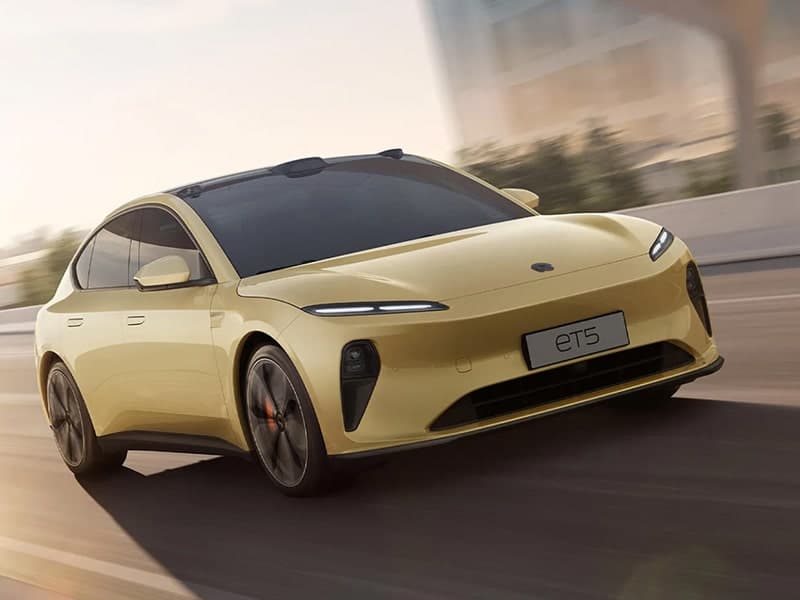 Amidst the wreckage of a world wrought asunder by a global pandemic, green shoots are springing up. Not least in the field that Fully Charged ploughs its trade.
Whether we can course correct on carbon emissions, with the required urgency, remains a mystery, but what has become clear is that an unstoppable energy revolution has begun.
We can say with some certainty that electric vehicles of all shapes and sizes are spearheading this once in a century shift, and we are equally confident that wind and solar, aided and abetted by energy storage, will be the other big winners.
Other outcomes, like which technology will win out in the aviation industry, remain cloudy, but again electrification looks likely to play a pivotal role.
In short though, while the world has scores of unsettling – and often intractable – problems, when it comes to technological advancement there has never been a better time to be alive.
In the energy and transport sectors, it is the electric car that has fast become the poster child of the switch away from combustion.
Many times in recent years, we have heard commentators ask 'is this the year of the electric car?' We will hear this refrain for a little while longer, but I am here to tell you that 2022 definitely is not.
It's oft repeated by Robert and myself that 'the future is here, it's just not evenly distributed' and rarely has a saying been more apt.
We take pleasure in shining a spotlight on the countries that are way ahead, opening the window to what is possible, and often already a reality.
To this end in 2021, we've showcased Shenzhen, a city with 22,000 electric taxis and 16,000 buses, and Utrecht, a city being built around bicycles, car sharing and vehicle to grid.
When it comes to the electric car, we would of course turn to Oslo.
73.8% of new car sales in Norway this November were battery electric vehicles (BEVs), and in that respect their year of the electric car is most definitely in the rear view mirror.
In fact, Norway broke the totemic 20% mark – where new BEVs become ubiquitous – only 5 years ago (2017), and has never looked back.
Why? Well, the answer is clear. Pure electric cars are better – much better – than what's been before.
When electric cars become commonplace it seems as if they are breeding, and in a sense they are. Positive word of mouth spreads like wildfire, as each singular electric car plants a powerful seed in the minds of the many.
Several markets have now reached the magic 20% a month mark – including Germany (20%), Netherlands (28%), Sweden (26%) – and of course you can expect the reproduction rate to accelerate.
The UK is already at 18.8%, more than double the monthly sales year on year.
In these countries, I predict that the switch to pure electric will take place over a similar timeframe to that of Norway's, and will be largely complete in another 5 years.
On the flipside, I should point out at this stage that uptake in the US and Japan – two of the three global automotive strongholds – is a paltry 4% and <1% respectively. There will be trouble ahead.
So what was 'the year of the electric car'? Well it will be different, dependent on your perspective of course. But personally, I'd argue it was either 2016 or 2018.
2016 because that was when I bought my first EV? Well maybe. But more so because, in April 2016 Tesla had its iPhone moment with the launch of the Tesla Model 3.
$10 billion of advance orders should have sent shockwaves through the board-rooms of big businesses from BMW to Volkswagen and from BP to Shell.
But they largely laughed off the threat, confident that Tesla couldn't scale to meet the massive supply and manufacturing challenge ahead.
And it was not easy. In 2018, Tesla employees went through many months of 'manufacturing hell' as the business went within a month of bankruptcy.
Their struggle was symbolized by an emergency, second (and largely manual) assembly line, under a tent astride Tesla's Fremont factory.
And in that clutch, Tesla literally 'made it', and a few short years later is on track to manufacture a million cars in 2022. All against the backdrop of unprecedented economic and supply chain shocks.
And now we can see an army of start-ups, spin-offs and establishment automakers, clamouring to compete (or simply to survive) in a landscape that is entirely alien.
Whether it's clean slate companies like Rivian or Arrival; Korean challengers like KIA, Hyundai and Genesis; Chinese challengers like BYD, NIO, Polestar and XPeng; or the 'old guard' in the US, Europe and Japan, Fully Charged will cover it all.
There are of course many companies that are looking to emulate Elon Musk – some will succeed and some will fail – but the stark reality is that, this is the decade of the electric car. A decade that will likely lead to a century of dominance.
All the usual Fully Charged caveats apply: we believe in far fewer cars – smaller, lighter, more efficient, more shareable and more sustainable cars – BUT electric.
---
DAN CAESAR, Joint CEO
And here, helpfully curated by Electrek are some of the new electric cars coming in 2022; including the stunning NIO ET5 (as pictured above) which is not an SUV, and might be relatively affordable.