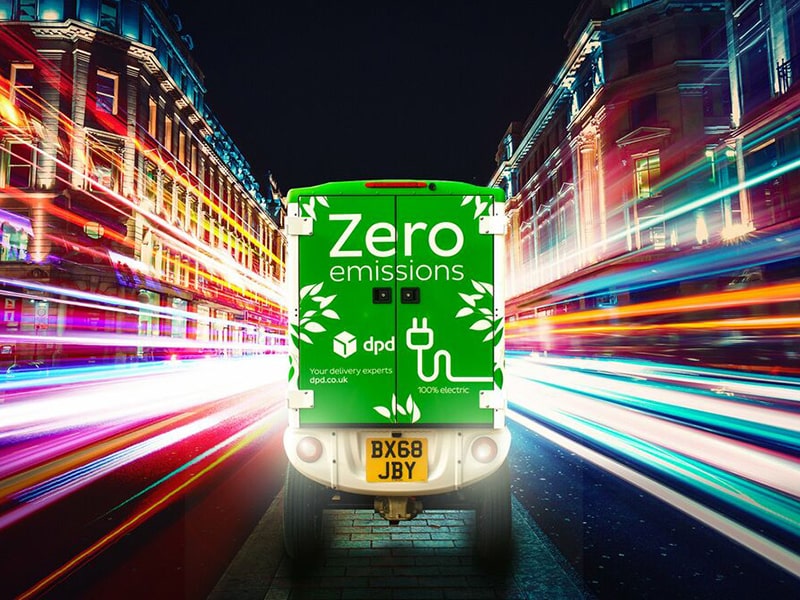 We're changing our fleet to all-electric with 1,500 electric vehicles (EVs) currently delivering throughout the UK, made up of nine different vehicles types, two of which you'll be able to get up close and personal with on our stand.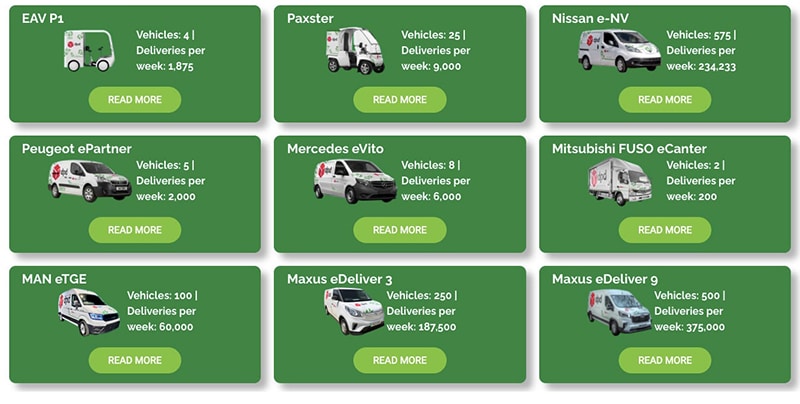 We're on a mission to be net zero and changing our diesel last mile delivery vehicles to all-electric is a key part of that.
Meet some of the stars of our EV fleet
Meet the Paxster, small but great about town. The manufacturer is based in Norway and we were the first company in the UK to import Paxsters. These highly nimble vehicles travel just 7 to 8 miles a day in the area immediately surrounding our depots, to deliver up to 137 parcels per charge. They are the perfect urban, final-mile delivery vehicle.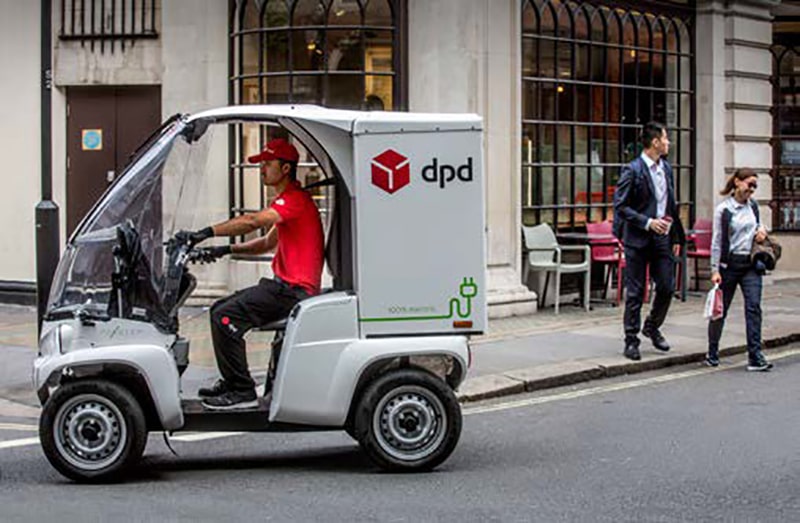 Pioneering approach to all-electric
We are being innovative with our approach to all-electric and have helped develop the world's first quadracycle, the first delivery vehicle in the world that is simultaneously suitable for pedestrian zones, roads and cycle lanes. It is made from hemp fibres stuck together with a resin based on the oil from cashew nut. It is also and is the result of a joint development between DPD and EAV, a British start-up company. The Cargo bike can be recharged using a normal 13 amp 240v plug socket. It can carry a payload of 150 kg and is a nimble vehicle to assist with emission free final-mile deliveries in our cities.
Watch our unique Cargo bike out delivering on the road here.
Our new to market EV unveiled at the show
We've also got a very special EV that we haven't announced yet. These new to market vehicles have a range of 149 miles and an impressive cubic capacity of 12.4 – the largest of our EV last mile vehicles and that's important when you're delivering parcels. Check it and us out on our stand. We love talking all-electric.
We will be delivering all-electric in 30 towns and cities in the UK by 2023
We are already delivering only on all-electric last mile vehicles in 10 UK towns and cities and will achieve another 20 by the end of 2023 when 40% of our fleet will be EVs.
If you want more details on our all-electric fleet visit green.dpd.co.uk where you'll find live stats that show the number of all-electric vehicles delivering that day and how much CO2 is being saved by using our EVs instead of diesel vans. By the way the annual CO2 saving from our electric fleet is currently 4,600,000 kg and rising.
---
About the author
Olly Craughan has been with DPD since 2012, in January 2020 Olly took the challenge to lead DPD's strategy to become the UK's leader in sustainable delivery.
As Head of Sustainability at DPD UK Olly has driven a number of initiatives including the Vision 30 to deliver all-electric to 30 towns and cities, servicing 25% of the UK population and over 100 million parcels by the end of 2023. Increasing our EV fleet from 149 in January 2020 to over 1,500 in January 2022.