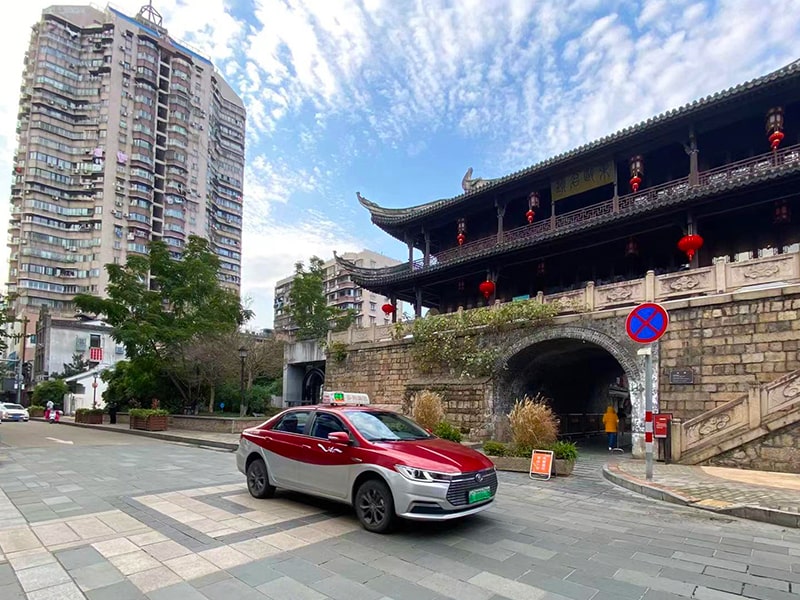 Those of you who watch the Fully Charged Show will notice that we talk a lot about 'legacy brands'. I am especially guilty of this as I live in China and see a wave of new EV manufacturers springing up almost every week. If I walked out onto the street today, most EVs are either Tesla, or one of numerous Chinese EV brands, all marked very clearly by their green number plates.
In fact, this week I am in Wenzhou, 6 hours drive south of Shanghai, or 3 hours if you take the amazing bullet train we featured on the show recently, visiting my parents-in-law for the first time in 3 years since COVID controls have eased. There is a feeling of optimism in the air with the untold possibilities that international travel and connection bring about – and hopefully, an understanding of China which isn't always directed by the press in both the West and China.
But back to Wenzhou – it's a relatively small city of just 7 million people (similar size to London) and the transformation with electrification in this city has been astonishing and it's a pattern repeated across countless other Chinese cities. Wenzhou is typified by a city of entrepreneurs who are proud of starting their own businesses – and one way of showing your success would have been to buy the latest imported cars from BMW or Mercedes to show your success.
But within the last 2 years, these pragmatic business owners are beginning to switch to EVs – but not EVs from legacy car makers, but from Chinese EV companies such as NIO and Voyah. This has trickled down to everyone, from those who still crave exclusivity and luxury to small business owners. The biggest boom has been most noticeable with BYD and Geely – affordable brands with proper saloons and hatchbacks starting at around 100,000 RMB, or about 12,000 GBP – and as a result are two brands which completely dominate here.
So why are these buyers not choosing EVs from Stuttgart and Munich? It's quite simple really – they don't offer things that Chinese brands offer. Great voice recognition to control everything? Check. Karaoke on the screen with a microphone? Check. Luxury, speed and an element of prestige? Check. A price that undercuts legacy by 50% or 100%? Check. Whatever angle you look at, Chinese buyers are not swung by legacy brands' 100 years of history, because in China, these brands now offer little else.
It's also a city which has embraced small EV's – original ICE Smart cars were all the rage with thousands on the street here just 3 years ago. These have been replaced by the classic Wuling MiniEV and more recent brands such as Lumin (coming soon on the show!)
Most of the buses are now fully electric, and all the motorbikes are electric too. This is a city that has silently embraced going green and mirrors that of hundreds of other cities, in a repetition of what we saw in Shenzhen 2 years ago on the Fully Charged Show.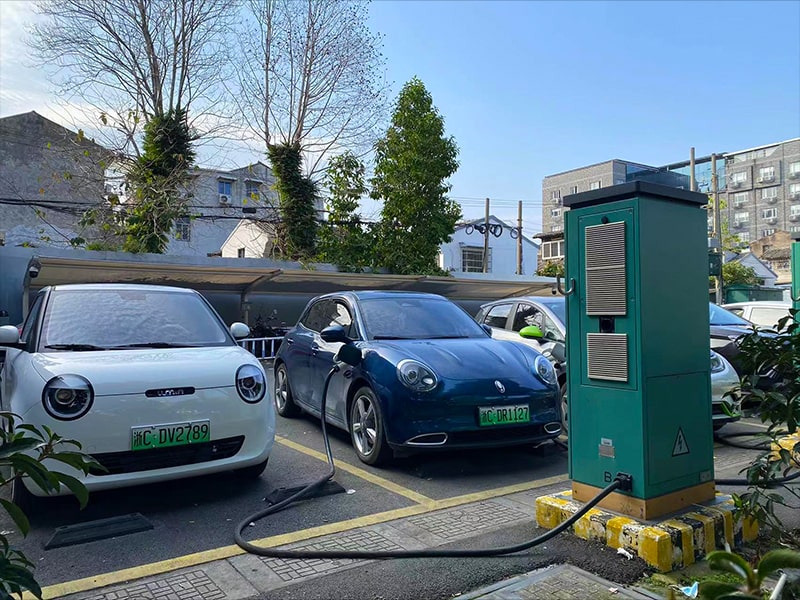 That's also not to mention the explosion of fast charging in every spare space within the city – a trip which took 10 minutes drive to the nearest charger, now means a choice of at least 5 fast chargers within a 2 minute drive. Streets have been pedestrianised which were choked with bad traffic and cars parking on the pavement. Change is possible in a rapid time if the willingness and government policy are pointing in the right direction.
I hope that with the borders now opening up, people have the chance to see the real China – outside of the press headlines and attention grabbing articles and speak with people here. And also see the massive proliferation of Chinese EVs, electric bikes and buses and changes to the public realm for the greater good. I am excited about the future and we should be happy about more methods of affordable, good quality transport hitting our shores, forcing us away from an ICE based transportation and mobility network.
In a few weeks I am heading outside of China for the first time since November 2019 to attend Fully Charged LIVE in Sydney, Australia and the majority of the car brands there are Chinese owned, operated or manufactured. They are giving customers what they want, and most importantly, at prices they can afford.
I can't wait to meet everyone and learn more about the perception of Chinese EVs and hopefully convince a few more people to give one a try.
Happy new year of the Rabbit, or Xin Nian Kuai Le!
---
About the author
Elliot Richards is originally from the UK and has been living & working in China for the past 14 years, calling both Beijing and Shanghai home. After leaving life as a junior architect, he has moved into exploring the world of China and has seen the country grow rapidly since 2008.
Elliot began looking at the growing world of renewables and EVs in 2016 after his first trip in an electric BYD taxi in Shenzhen. He is the owner of a Xpeng G3 and loves travelling in his EV round China. Elliot is now the East Asia Correspondent for the Fully Charged Show.