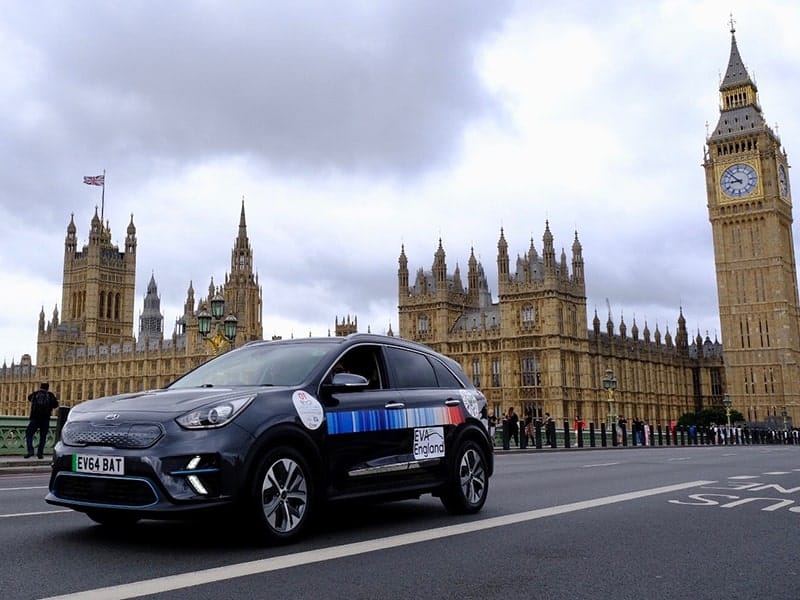 EVA England, an association championing the interests of EV drivers, is excited to share developments that will positively impact your EV experience in the UK and EU. In the UK, The Public Charge Point Regulations 2023 make the EV charging experience more convenient, reliable, and user-friendly. While the EU has mandated a quota of ultra-rapid chargers and contactless payments.
In this post, I will spend some time on each aspect of the new regulations which aim to address three critical areas:
Where can I find a charger and is it available?
What confidence is there that the charger is working? Will I get support if it's not?
How do I initiate a charging session?
While this legislation marks a significant step forward, it does not directly address accessibility of EV charging for all. Although the PAS-1899 standards are incredibly useful, there's no legal requirement for their implementation. We would welcome any prospective legislation that makes progress in this area and we continue to raise this issue wherever we can to ensure EV charging is accessible for everyone.
But first, what is a public charge point?
1. Public charge points include:
Charge points with restricted access during specific hours.
Charge points located in public car parks, regardless of whether the car park is open to everyone or only those making purchases.
2. Public charge points do not include:
Workplace charge points intended exclusively for use by employees, contractors, and workplace visitors (excluding individuals intending to make purchases).
Charge points restricted for exclusive use by specific vehicle manufacturers, specific occupations, or residents and visitors of residential premises.
1. Where can I find a charger and is it available?
Open data on public charge points
The regulations require Charge Point Operators (CPOs) to hold and provide specific data related to public charge points. This includes accurate location data, reference data, and availability data. The CPOs will make this data publicly available for free in a standardised format (Open Charge Point Interface or OCPI). By enforcing a particular standard and removing barriers to access data, this should enable EV drivers to more consistently get accurate information about chargers nearby and access 3rd party tools.
Reference data refers to static information about a charge point such as location, connector types, pricing and parking restrictions. Whereas, availability data relates to whether the charge point is working and available to use.
It's a requirement that CPOs update the EVSC status within 30 seconds of a status change. This avoids operators providing old data that is not relevant or timely. By ensuring data is updated, this should provide EV drivers with more confidence that a charger is available. It's worth to note that there's no strict definition for what an "available" charger means and this could vary.
Timing: 12-months after regulations are in place.
Penalty: Up to £10,000 per charge point.
2. What confidence is there that the charger is working? Will I get support if it's not?
Charge point reliability
Reliability is a crucial factor for EV charging, and the regulations ensure that CPOs maintain high standards. Each year, a CPO's rapid charge point network (above 50kW) must achieve 99% average reliability.
Reliability is based on the charger's status, which is classified into three categories: Reliable, Not Reliable, or Exempt for Measurement. These statuses are based on the data received from an Electric Vehicle Supply Equipment (EVSE) via OCPI. The main statuses to be aware of are:
Reliable = Available, Charging or Reserved
Not Reliable = Inoperative (not yet active/temporarily unavailable), Out of Order
Exempt for Measurement = Unknown (no signal/offline) and Blocked (car parked)
The reliability calculation considers the % of downtime minutes in a year minus the minutes that are exempt.
CPOs must regularly submit reports concerning reliability and support to the Secretary of State. CPOs are expected to report:
Total number of rapid charge points
Reliability of their rapid charge point network
Each charge point's reliability, location and status
While this information may not directly benefit EV drivers, the guidelines clarify that enforcement action for frequently unusable charge points will be proportionate. These reports can be considered a qualitative measure to ensure reliability alongside the quantitative reliability %.
Will this lead to more reliable networks?
As a whole, I believe so. However, there are a few implications to highlight:
Slow and fast public chargers (below 50kW) are not measured for reliability.
Chargers that are unreachable (lost communication with back office) won't count.
"Out of Order" is loosely defined and may be interpreted differently across CPOs.
Larger CPOs can get away with more unreliable units than smaller ones
Chargers could be "working" but with reduced functionality
○ Payment terminal is faulty but charging possible via RFID
○ Charge session could successfully start but end abruptly or lead to a slow rate
From my perspective, some recommendations would be to better define a "working charger" and measure reliability between sites to avoid smaller CPOs having a disadvantage. EVA England will be part of the government working group that's refining these reliability requirements further.
Timing: 12-months after these regulations are in place.
Penalty: Up to £10,000 per network.
24/7 Helpline
Additionally, CPOs must offer a staffed telephone helpline, available 24/7, to assist EV drivers. The support line should be cost-free via an 0800 number, and the details of this helpline must be on display at the charging site for easy access.
Quarterly reports to the Secretary of State will highlight the quantity and nature of calls, resolution times, unresolved cases, and reasons behind them. Although this does not directly help EV drivers, I hope this will provide visibility to and enforce accountability for poor customer service.
Timing: 12-months after these regulations are in place.
Penalty: Up to £10,000 per charge point.
3. How do I initiate a charging session?
Pricing transparency
The total price for charging an EV must be prominently on display in pence per kilowatt-hour (p/kWh), either directly on the charge point or through a separate device. The separate device includes an app/website provided no sign-up is needed. This regulation ensures that EV drivers have a clear understanding of the cost before initiating a charging session, preventing nasty surprises.
In the case of bundled pricing (e.g. parking included), the equivalent price for charging must be on display in p/kWh. This does not need to include overstay fees and so they should still be an effective way to avoid people holding up chargers.
Timing: Immediately after regulations are in force.
Penalty: Up to £10,000 per charge point.
Contactless payments
After the regulations come into force, the following chargers must support contactless card payments:
New public charge points above 8kW
Existing rapid charge points (above 50kW)
Existing private charge points above 8kW that become available to the public
Support for contactless card payments must be provided per site and not necessarily per charge point. This could mean:
One contactless card reader on every charger
One contactless card reader that can be used to pay for any of the charge points
Attached or nearby building (like a petrol station shop) which can facilitate payments.
Note that public charge points do not include those intended for exclusive use by specific vehicle manufacturers and so Tesla only superchargers won't need contactless. However, any existing sites that become open to all EV brands will need to have contactless chargers retrofitted.
Timing: For new public charge points and existing rapid charge points, 12 months from the date regulations are in force. For an existing private charge point that becomes a public charge point, the 12-month period starts from the date the charger becomes public.
Penalty: Up to £10,000 per charge point.
Why not mandate contactless on all public charge points?
By prioritising contactless payment for rapid chargers, the regulations aim to enhance the charging experience at locations where EV drivers frequently rely on quick top-ups. However, we understand that not all charging needs are the same. Some EV owners prefer lower-power chargers but there are trade-offs.
The cost of having lower-power chargers with contactless payment capability may outweigh the demand and convenience and hinder the roll-out of destination charging. 22kW units are arguably not that different to 7kW in terms of cost and use case but were decided to be included. Some may feel this could hamper future installations of 22kW units, however, the option to have a single contactless terminal for all charge points allows some flexibility.
Payment roaming across public charge points
Now maybe you're someone who regularly uses charge points below 8kW or someone who prefers to have all charging sessions billed through one or two providers. This is where the regulations promoting interoperability and payment roaming services add an extra layer of accessibility.
The regulations mandate that CPOs must ensure that a person using any of its charge points is able to pay using a payment service provided by a roaming provider. It's worth noting that the roaming provider could include a direct partnership with another charging CPO. This could lead to a number of closed roaming networks that fragment roaming options and are only created to fulfill this requirement.
Timing: 24 months after regulations are in place.
Penalty: Up to £10,000 per charge point.
EU sets out rules on EV charging
The European Parliament also announced a set of rules to improve the EV charging experience. Similarly, these focus on easier payments, charging speed and availability.
Charging stations (400kW) every 60km
By 2026, there should be charging stations providing up to 400kW speeds every 60km. From 2028, this minimum speed will increase to 600kW.
For buses and trucks, there should be chargers every 120km by 2028. These should cover at least 50% of the main EU roads and provide a power output between 1.4 – 2.8 MW.
Pricing transparency and methods
Users should be able to pay with payment cards or contactless devices and the prices should be displayed per kWh or per minute/session.
Providing data
By 2027, an EU "database" will be set up to provide consumers with information on availability, waiting times or prices at different locations.
Final thoughts
Both regulations are a significant step forward in improving the EV driving experience. In particular, the Public Charge Point Regulations legislation is a testament to the collective voice of our members and the commitment to enhancing sustainable mobility. But it's not the end. EVA England is part of the working group seeking to refine the finer details on reliability and always pushing for a better EV experience in the UK.
On this note, EVA England have launched The Great EV Charging Survey to understand current pain points and guide them towards what to focus on – enter to win one of five £100 Octopus Electroverse charging credits! This survey is open to all UK drivers.
This post first appeared on the EVA England blog and has been condensed, to read it in full please visit Public Charge Point Regulations 2023 Breakdown – EVA England.
---
About the author
Maz is an EVA England volunteer who spent his first 40,000 electric miles relying on public charging infrastructure. As such, he's passionate about the UK's charging infrastructure and actively engages in discussions on social media, where you'll find him as @EpicWinningMaz.