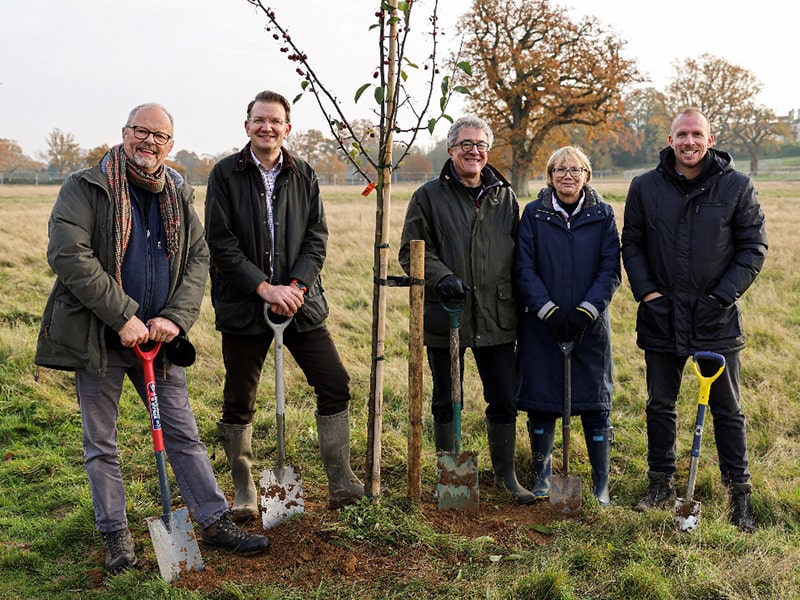 On Friday 2nd December representatives from Fully Charged and National Grid were joined by winners of our Climate Pledge competition to plant some new trees at Knowle Park on a sunny December day in Surrey.
Taking place during National Tree Week (November 27 to December 5), this was a special opportunity to mark the collaboration between Fully Charged LIVE and National Grid who joined the event as official Climate Change Partner.
The Climate Pledge area at the show in Farnborough invited attendees to write their climate pledges and hang them on a unique nature-inspired installation. Hundreds of pledges were made and each day one was selected, and the winners were invited to join Fully Charged Founder Robert Llewellyn and Graeme Cooper, Head of Future Markets at National Grid, amongst others, for this unique experience.
Speaking at the tree planting ceremony Robert Llewellyn said,
"What a wonderful day to come together and champion Climate Change with both National Grid and our climate pledge winners from Fully Charged LIVE. As a business we have had an incredible, and busy, year so it was good to take a moment, step back and celebrate the importance of nature and future generations. Oh and good to see how handy the team are at digging!"
Graeme Cooper, National Grid Electricity Transmission Future Markets Director added,
"It was great to follow up on the pledge from this year's Fully Charged LIVE with this tree planting. By coming together at events like Fully Charged and working on initiatives such as this, we can continue to champion the role that energy and clean transport can play in tackling climate change. We look forward to continuing our partnership in 2023."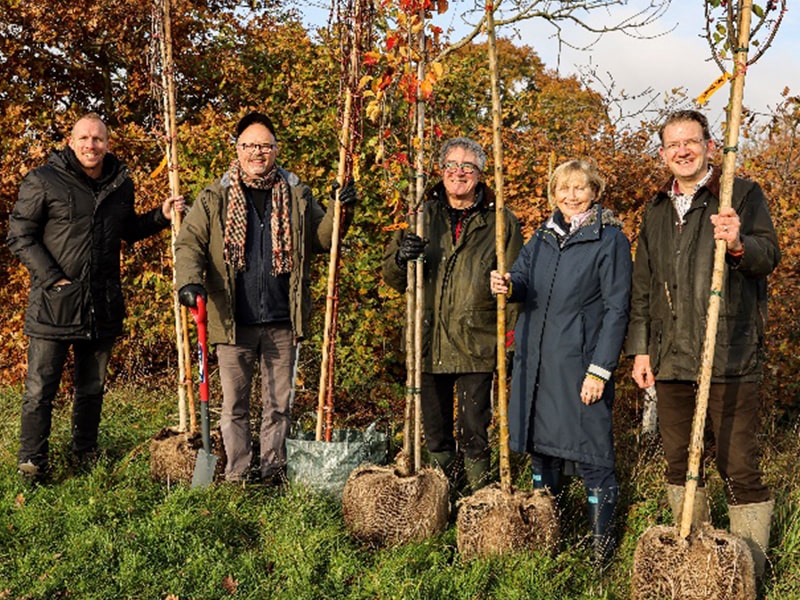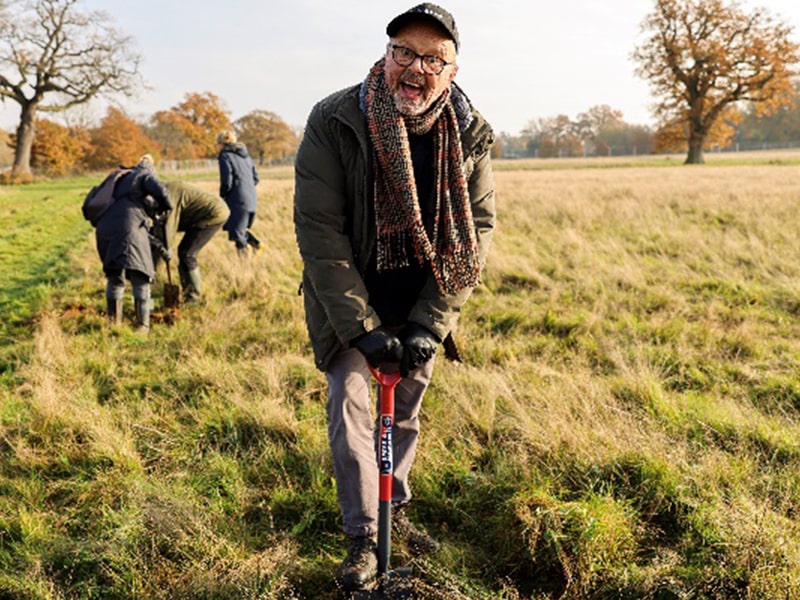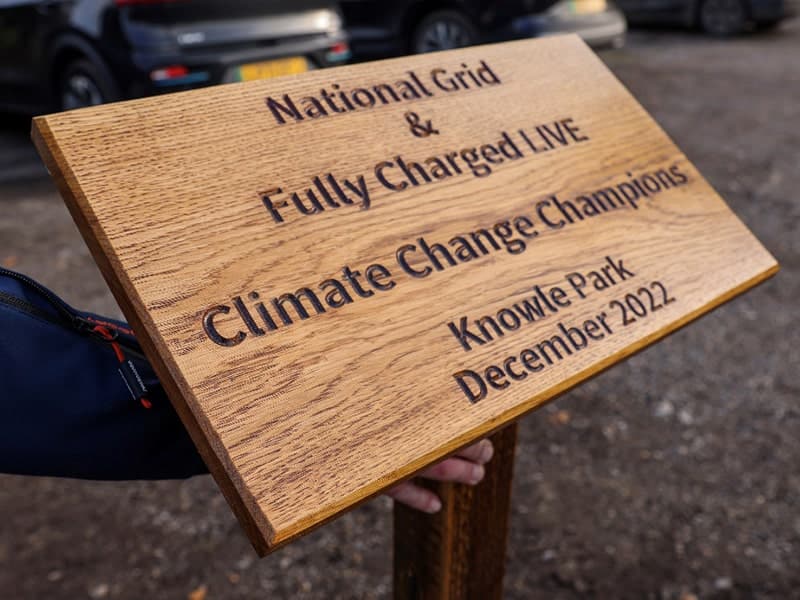 We are delighted to confirm that National Grid will be returning as our Climate Change Partner for both 2023 UK events in Farnborough and Harrogate.
---
About The Fully Charged SHOW / Fully Charged LIVE
Fully Charged SHOW is 'the World's No.1 Home Energy & Electric Vehicle channel' hosted by author, broadcaster and actor Robert Llewellyn, Helen Czerski, Jack Scarlett, Elliot Richards, Ricky Roy, Imogen Pierce & Dan Caesar.
After more than a decade, the Fully Charged SHOW has amassed a highly engaged, global audience in excess of 3 million consumers, with 4.2 million episode views in September 2022 alone. Fully Charged exists to educate, encourage and explain to its viewers that almost all of the energy that the world demands can and should, come from 'clean' sources, like solar, wind and energy storage. In short, to inspire people to 'STOP BURNING STUFF'.
Fully Charged LIVE has run in the UK since 2018. The most recent event (29 April – 1 May 2022) in Farnborough, England attracted more than 23,000 visitors and doubled its footprint versus the 2021 event, with more visitor attractions and exhibits than ever before. The show boasts the broadest spectrum of electric vehicles and clean energy exhibits anywhere in the world. Forthcoming shows include Australia (11-12 March 2023), and Canada (8-10 September 2023), America (27-29 October 2023). The European and UK shows return in 2023 as Fully Charged LIVE Europe, Fully Charged LIVE UK South and with the addition of Fully Charge LIVE UK North.