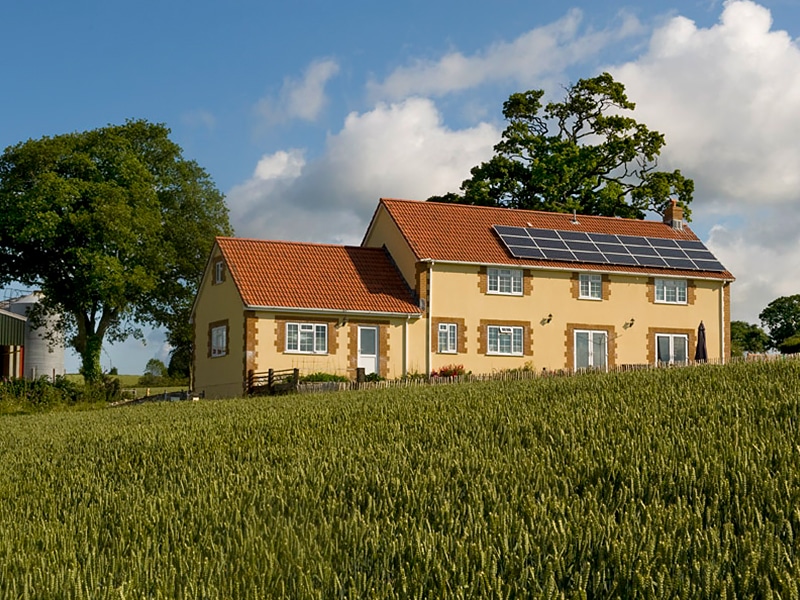 Thermostats are clicking into action across the UK as the nights draw in and we say goodbye to summer. It's a good time to be thinking about how we can all make simple changes in our homes that will make our living conditions more comfortable in cold weather, save money on energy bills and tackle climate change. Angela Terry, founder of climate action website One Home, outlines some easy steps we can all make at home to cut our carbon footprint.
"If you don't like something, change it." But, let's face it, it's easier said than done. Changing habits can be difficult. It's much easier when you can get excited about the results and the benefits that change brings. The home is one place where this is especially true. We spend so much of our time there, and who doesn't want a cosy and warm environment? Heating our homes is also one of the biggest sources of energy consumption in the UK and often the cause of heated discussion amongst families, so it's a great place to start if you want to take some action on climate change.
Stop heating space
Insulation may not be as cool as a Tesla car but it can make a world of difference to your home, your bills and the planet. Cavity wall and roof insulation will cut bills significantly and ensure you are heating your house and not outer space. Roof insulation is recommended to a depth of 27cm, which is nearly a foot, so it's worth getting out your rulers to check in the attic today. Even solid walls can be insulated either internally, which is the cheaper option, or externally.
Plug that gap
Some simple DIY tasks can make a big difference – fix any windows or doors where the glazing is broken or hinges need adjusting. A simple installation of a draught strip excluder around doors and windows is really effective and install chimney balloons if your fireplace is not used. A big impact can be made by simply going around with sealant to cover cracks around windows, doors and skirting. If you are into tech, thermal imaging surveys can be really useful for finding where the draughts are coming from. A friend had a survey done recently and she was surprised that her brand new bi-fold doors were really leaky. Tackling these areas should be the first step in home insulation as there's no point in investing in new technologies if the basics aren't right.
If you're replacing your curtains or blinds, choose thermal curtains or black out blinds and make sure they are drawn from dusk until dawn. Secondary glazing is a great alternative to double glazing if cost is an issue or you live in a listed building. You can choose the film glazing which you can fit with a hair dryer and is extremely cheap. Or, if you want to spend a bit more money, you can get panes of plastic cut to the size of your windows and then attach them with magnetic strips. Friends did this last year on two north-facing rooms. They gave the dimensions to a plastics supplier – it cost £350 but it has made the rooms much warmer.
Bright ideas
Upgrade your lighting too. LEDs save an amazing 85 per cent of energy compared with halogen bulbs and the technology has really improved so versions that dim are easy to get hold of. And when buying gadgets, choose the A++ energy efficiency criteria, and be really vigilant about switching things off when they are not in use.
Heating accounts for about 55 per cent of what you spend in a year on energy bills so an efficient boiler is really important as are heating controls you can work. A smart thermostat isn't necessary, but are extremely popular. Boiler upgrades can make a huge difference it if it is more than 10 years old or you could look into ground sourced heat pumps – or air sourced if you live in a flat or budgets are tight.
Solar panels
The Government may have removed the feed-in tariff but installing solar panels is still a wonderful way to produce clean electricity. It's a technology that is accessible to many homeowners and costs around £6,000 installed. Recently, the cost of domestic electricity went up by 10 per cent in the UK so always use as much of the power generated by the solar panels in your own home or for charging your electric car. Doing this, rather than exporting the energy to the grid saves the most money on your bills.
Alternatively, or in addition, you can switch to a green energy supplier. Which recently did a guide to the companies that offer the 'greenest' energy.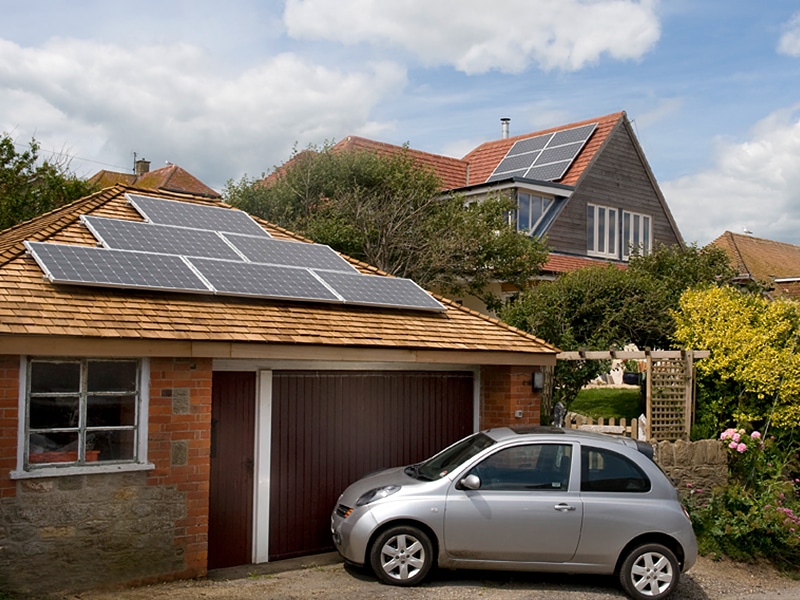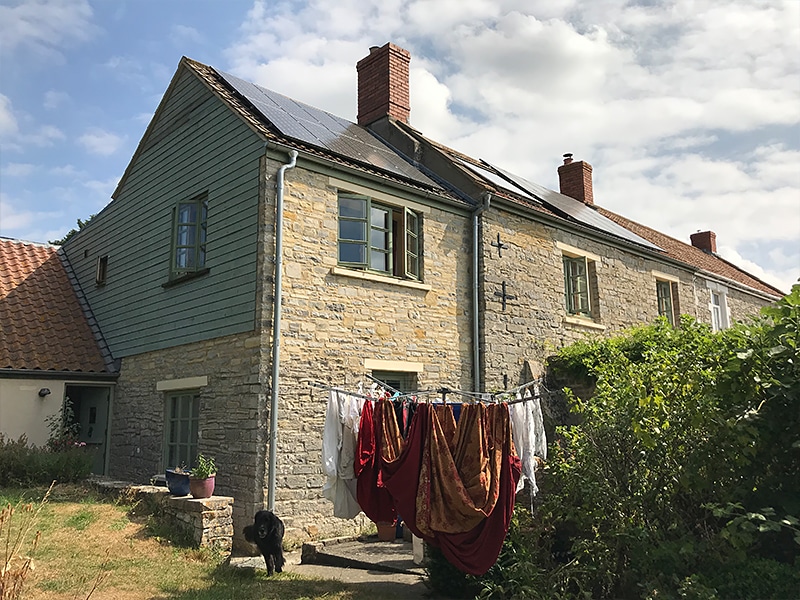 Every drop matters
Review your water consumption too. Water use, its collection and treatment is an energy intensive process and simple measures such as installing a water butt for the garden and using low flow shower heads are worth considering to cut down on both water and energy bills. Some water saving gadgets are available free of charge from your water company, such as shower and tap water regulators and devices that reduce the amount of water used when you flush the toilet.
Every action counts
Everyone can make improvements, big or small. It can be as simple as keeping your thermostat to 19 degrees or helping to plant some trees. Start with the easy stuff and you'll be surprised at the difference it makes and the benefits you feel.
For more information, visit www.onehome.org.uk/your-home
About the author
Angela Terry is an environmental scientist who founded One Home, the UK's first one-stop-shop on climate action. Angela has twenty years' experience in developing and financing renewable energy projects, Government energy policy, energy efficiency and sustainable forestry. She regularly contributes to national TV, radio and print on the impacts and the solutions to climate change. As well as advice on how to adapt to a warming world, she uses her platform to promote clean technology and people power at every opportunity.
Almost two thirds of Brits would be more willing to tackle climate change.