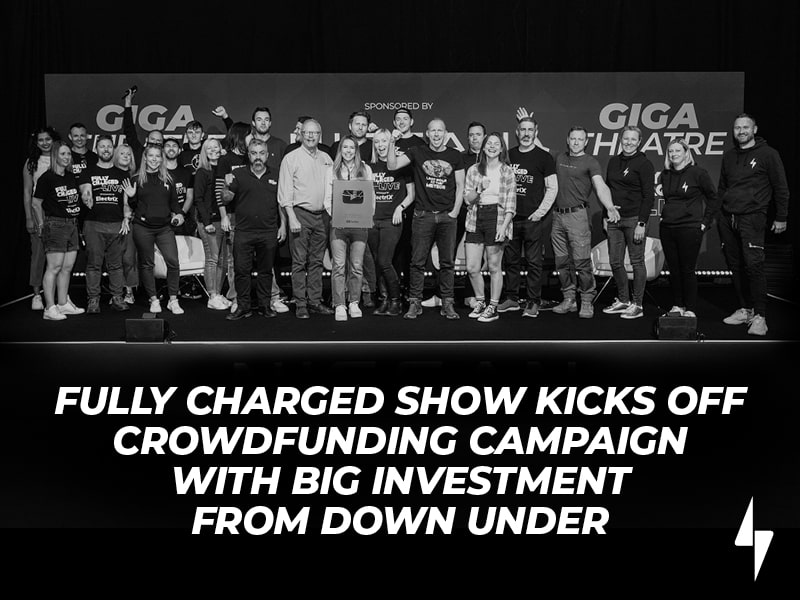 The Fully Charged SHOW has made enormous progress since its first episode on YouTube 13 years ago.
In its first 8 years, Robert Llewellyn established it as a leading voice on the future of energy and transport globally.
In the following 5 years – despite challenging conditions – the Fully Charged SHOW has significantly grown and diversified.
With a multi-million pound turnover, people on multiple continents and 1 million subscribers its influence is sizeable.
If phase 1 was built on digital platforms – not least YouTube – then phase 2 has been built through physical events.
The Fully Charged LIVE exhibitions have brought the Fully Charged SHOW to life in the US, Australia, Europe and the UK.
And the growth potential for these events – rebranded as Everything Electric from 2024 – is very significant indeed.
To enable that growth, and to move onto phase 3 of its business plan, the Fully Charged SHOW intends to raise £1 – £1.5m.
To that end, the Fully Charged SHOW has been talking to direct investors, ahead of an imminent crowdfunding campaign.
In fact, the Fully Charged SHOW has already welcomed several direct investors, and we are delighted to announce our anchor investor:
Simon Hackett is an Australian technology entrepreneur, and long-term advocate of electric vehicles and renewable energy.
Co-founder of Internode Pty Ltd, Simon is also the largest investor in sustainable energy storage manufacturer, Redflow.
The Hackett Foundation undertakes targeted philanthropy work, most notably including the presenting sponsorship of WOMADelaide.
As anchor investor, Robert Llewellyn (Founder) and Dan Caesar (CEO) have invited Simon to be a non-executive director of the Fully Charged SHOW Ltd.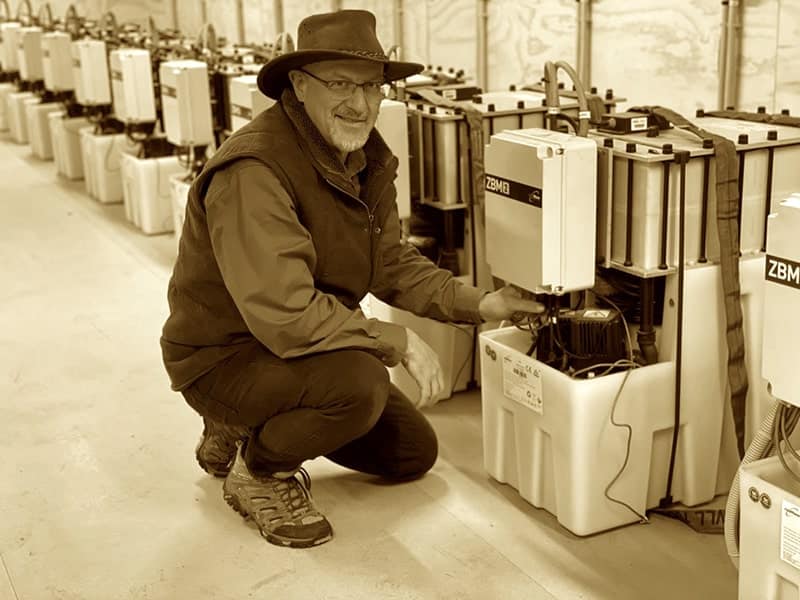 Robert had this to say:
"Recent years have been an incredibly enjoyable journey for myself, Dan and the team, but it is even better when we are joined by like-minded people, and as such we are delighted to have Simon on board."
Simon commented:
"I've known and worked with Robert for over a decade. I am deeply motivated to take actions in my own life that can enhance society's capacity to transition from conventional energy sources to renewable electricity generation. I also love investing in, and deploying, technologies that use that renewable energy to great advantage to get things done. This leads, naturally, to investments in non-lithium batteries, to driving EVs (and extolling the virtues of driving them), to deploying renewable energy systems in every home and office I have anything to do with, and to wanting to show all of this to others, to help them to understand how well it all works in the real world. All of this makes my investment in Fully Charged both natural and joyful for me. It is exactly aligned with the things I care the most about."
Dan added:
"We believe we're at the beginning of an even faster growth phase, and are grateful to everyone that supports us, whether that is through investment, watching the Fully Charged SHOW or attending Fully Charged LIVE.

We are in the process of optimising our existing opportunities, opening up new ones and developing our internal governance to make the business sustainable in the long-term. Simon's involvement will be invaluable in this respect."
Details of our crowdfunding campaign, which is coming soon, will be announced in the near future.
Robert Llewellyn (Founder), Dan Caesar (CEO) and the Fully Charged Team