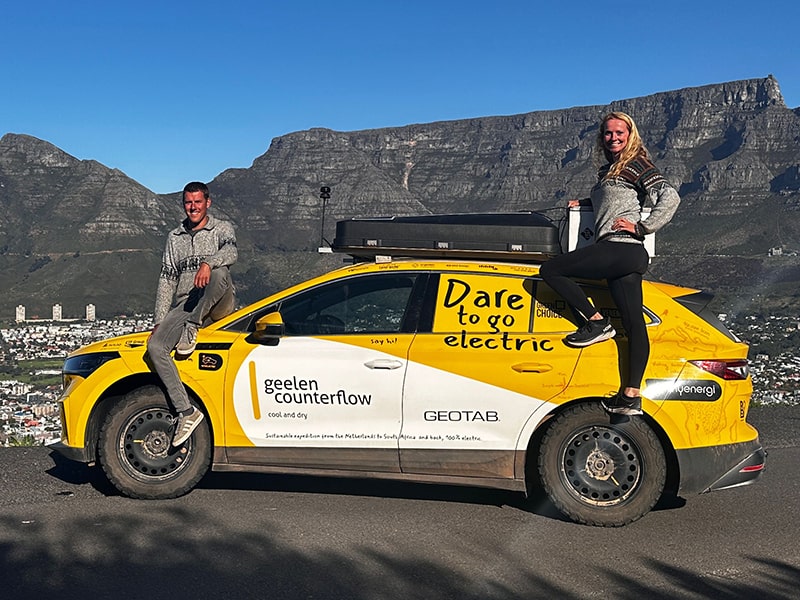 Cape Town, July 11th, 2023 – 4x4electric pioneers of sustainable travel, have reached Cape Town, the halfway point of their epic expedition across Africa in a Skoda Enyaq iV80.
This milestone marks the culmination of months of planning and preparation, as well as the successful execution of the team's mission to promote eco-friendly travel in some of the world's most challenging environments.
Since departing from the Netherlands on the 4th of November 2022, the team, consisting of Maarten van Pel and Renske Cox, has traveled over 24,580km, crossing 23 countries. They crossed the Atlas Mountains in Morocco, the desert of Mauritania, a very challenging road from Nigeria to Cameroon where they almost gave up, as well as the jungle of Congo. The journey has been both exciting and challenging, with the team encountering unpredictable weather, rough terrain, uncountable police stops as well as bugs, and many curious locals along the way.
The expedition so far has made them experience the true value of electric cars. Even though their car is not made for real off-roading, it could handle even more than they expected. For the people they met along the way, their electric car was often the first they saw in their lives.
"It was amazing to see how they confirmed this was the future, electric cars charged with solar panels."
says Maarten.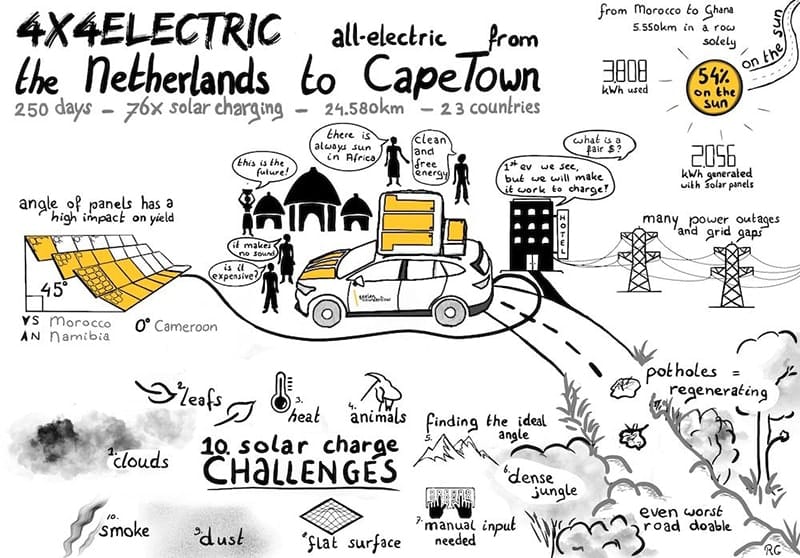 Despite all challenges, the team has proven it is possible to travel long distances in a sustainable way, driving with a regular electric car (a Skoda Enyaq iv80) and charging it with 60m2 of solar panels they have with them in the back of the car. With this new way of travel, one can be completely self-sufficient whenever needed. This way of travel made it possible to cross grid gaps and charge during power outages, two things that are unfortunately not uncommon in Africa. Not only the energy for the car they generated themselves, with 500Watt solar panels on the hood, rooftop tent, and rooftop box they generate enough energy to cook induction, use a fridge and charge their electronics. To minimize the amount of waste they generate, they purify all the water they use from out of a well, lake, or river. The journey so far has showcased the capabilities of sustainable travel, inspiring others to follow in their footsteps and consider eco-friendly travel options in their own adventures.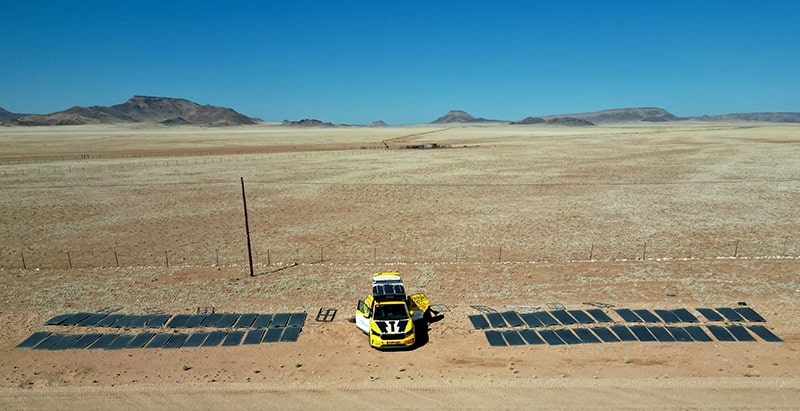 Commenting on the achievement, 4x4electric founder Renske Cox said:
"We are thrilled to have reached Cape Town, the halfway point of our sustainable expedition. Our journey has been a true test of our resilience and the capability of our electric car and solar system. At the same time, it was a once-in-a-lifetime experience the both of us will never forget."
Maarten van Pel:
"As this expedition started as a crazy idea, we learned how much is possible if you just believe and truly go for it. We hope that our journey will inspire others to explore sustainable alternatives in all kinds of ways. As we think it is a lot of fun to participate in this transition."
4x4electric will continue their journey from Cape Town, via the east coast of Africa to their final destination back home in the Netherlands, spreading the message of sustainable travel along the way. On their route, they visit other sustainable and innovative initiatives to learn from and share what they learn with the world. They do this on their YouTube channel @4x4electric as well as on Twitter and Instagram. There is always space in their schedule for more initiatives.
You can watch a short video diary of the past 8 months here.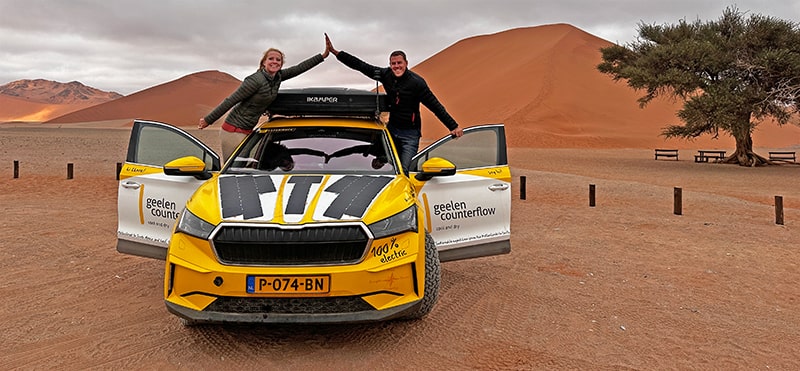 About the authors
We are Maarten van Pel and Renske Cox, a couple from the Netherlands. In November 2022 we departed for our sustainable expedition from the Netherlands to South Africa and back with an electric car. We already made it to Cape Town. Will we make it back as well?