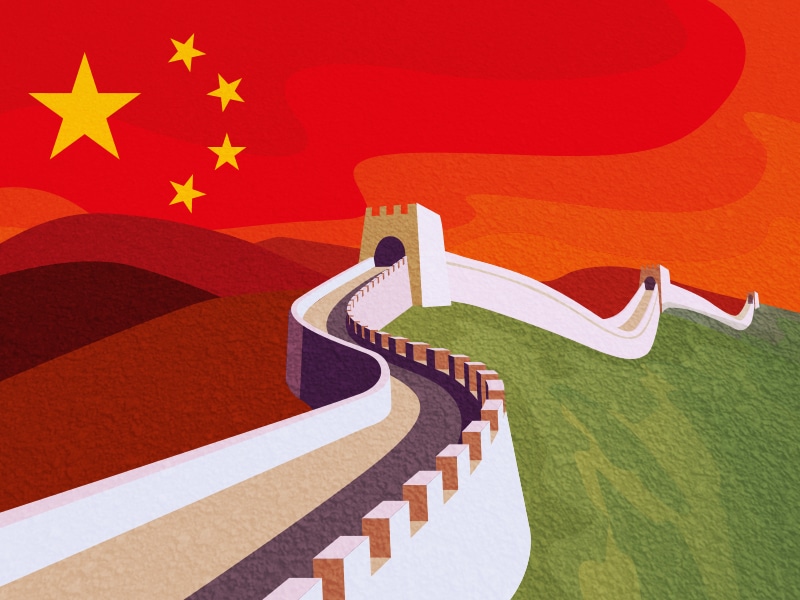 Recent global events have ensured that silent antagonism towards China in the West, is now aired online at much more regular intervals.
While we have aired episodes on Chinese made cars before – such as the MG ZS – never before has Fully Charged received so many comments urging us not to cover something.
To be clear these comments have not come from our core audience – Patreons, Twitter followers etc. – but can be found in an area that's not for the faint-hearted, the YouTube comments section.
We are always listening and we will always take comments – wherever they reside, seriously – but in this instance there are numerous comments that were objectively racist in nature.
Once the wheat is separated from the chaff though there are clearly those that feel for Fully Charged to cover Chinese cars, it is in effect ignoring the serious ongoing issues that exist in China.
As you would expect of us, we unequivocally condemn issues such as the suffering of the Uighurs.
We remain steadfast though that when it comes to clean energy and electric vehicles it is critically important to cover China, rather than bow to 'cancel culture'.
However, we wanted to take a moment to address people's very valid concerns.
While the relationship between state and companies is clearly different in China, we do not believe that by featuring Chinese businesses, that we are in effect directly or indirectly supporting the Chinese Communist Party.
For all its ills, China has been 'lifting millions of millions of people out of poverty into an entirely new middle class'*; it could easily be argued that success for Chinese car companies will enable many millions more to do so.
By ceasing to cover China, it would, in our view, be more likely to punish the people of China, rather than the regime.
Also with the current state of politics around the world, there are many countries that also deserve condemnation.
This leads to another important question here; where do you draw the line?
The US have been cheerleaders for fracked gas; German car companies have been installing defeat devices in combustion engine cars; and it's a British-Dutch company that spilt 1640 oil barrels into the Niger Delta.
Even Norway, the high water mark for renewably powered electric cars, derives it's vast wealth from decades of enabling fossil fuel addictions.
Should we boycott all of the countries or companies concerned?
We believe it is better to shine a spotlight on those that are making a positive difference and encourage institutions and individuals to do the right thing.
After all, it's never too late to turn things around.
At the end of the day, it is up to you as an individual to decide whether you are comfortable owning a Chinese car, or not.
Of course if you are genuinely well-informed and feel strongly that you shouldn't buy Chinese products, then don't.
But on the flipside, if you have until now been buying Chinese products without a second thought, maybe it's worth asking what's really changed? And to remember that there are at least two sides to every story.
Make no mistake, the Trumpian rhetoric against China is being ramped up – the Nikkei Asian Review recently characterised US and China relations as 'two giants that have stepped into a long tunnel of antagonism'.
Much of this is about the fact that China is belatedly being realised as a very serious threat indeed;  a commercial threat, a point made in the eye-opening *John Pilger documentary 'The Coming War with China.'
We believe it behooves Fully Charged to cover China, and Asia as a whole – it's the current cradle of the clean energy & transportation revolution – but to steer clear of a politics that we can never fully understand.
In the next ten days or so on Fully Charged, Elliot Richards will be rounding up what was on show at the Chengdu Motor Show, looking at the NIO ES8 and it's battery-swapping capabilities, as well as reviewing a brand you've probably never heard of!
In recent months, Robert Llewellyn interviewed Dr Brian Gu at Xpeng, before introducing Elliot Richards as our East Asian correspondent. Since then Elliott has been behind the wheel of GWM's Ora 1 and Xpeng's P7.
Additionally, Robert recently covered the Polestar 2, a Swedish-styled, but Chinese made and Chinese owned electric vehicle brand.
In the coming months we have more Asian episodes planned including more of a focus on the increase in clean energy in the region, and taking a closer look at how Japanese and Korean companies are addressing the energy transition.
So stick with Fully Charged for coverage of clean energy & electric vehicles from right around the world; and as ever, if certain episodes are against your personal philosophy that's fine too.
DAN CAESAR is MD of Fully Charged