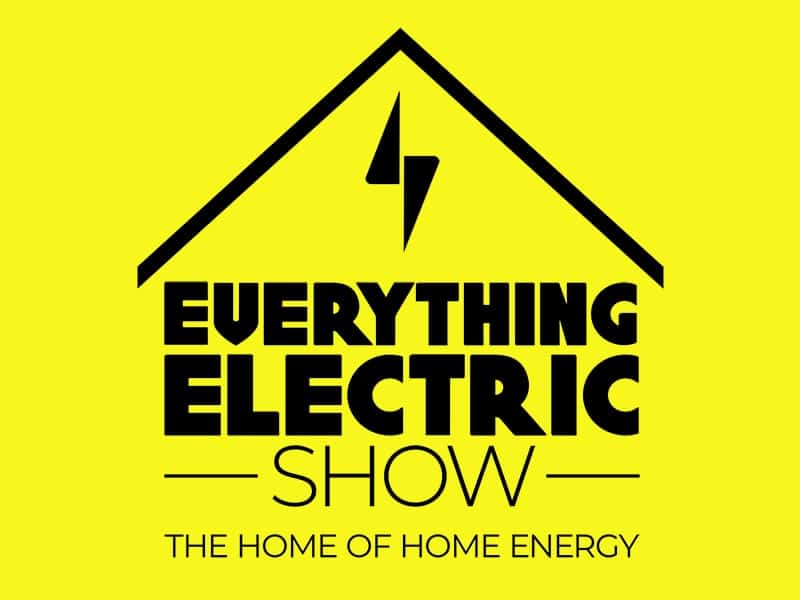 The World's No.1 Clean Energy & Electric Vehicle show (Fully Charged) has launched a new YouTube channel to focus on arguably the hottest topic for consumers; home energy.
Encouraged by an incredible response to related episodes over the previous 18 months, the Everything Electric SHOW will release a home energy focused episode every week.
With more than 50 existing episodes covering energy bills and energy efficiency and heat pumps to zero emission boilers, there is a trove of information online for curious consumers.
Future shows will include regular episodes on existing energy technology installations from the perspective of the homeowner, and closer consideration of an array of technologies.
Hosted by the founder of the Fully Charged SHOW, Robert Llewellyn, and the occasional cameos from CEO, Dan Caesar, Everything Electric will introduce two new faces.
Specifically, Emilie Romain, a renewable energy installer, and Imogen Pierce, a mechanical engineer, will be regular presenters as the channel seeks to simplify home energy.
In recent years, the Fully Charged SHOW has seen its home energy episodes gain greater attention, and it released a home energy for beginners series in the Autumn of 2021.
This interest has been supplemented by the introduction of the Home Energy Advice Team (H.E.A.T.) at the Fully Charged LIVE events in the UK, US, Canada, Australia and Europe.
H.E.A.T. gathers together dozens of independent energy experts in a live clinic where homeowners can talk about the specifics of their property and answer their burning questions.
The Fully Charged LIVE shows also include numerous live session discussions on home energy, and a sizable contingent of exhibitors including energy and innovative technology suppliers.
Meanwhile, the inaugural Fully Charged AWARDS in 2023 – a global, consumer-choice ceremony – will include categories such as best energy supplier and best home energy technology.
The Everything Electric SHOW and the Fully Charged SHOW is working to cement its position as the leading independent advice organisation for clean energy and electric vehicles.
CEO, Dan Caesar had this to say:
"Since 2010 the Fully Charged SHOW has helped hundreds of thousands of people switch to electric vehicles, solar and batteries, amongst other cleaner, greener technologies. However, the events of 2022 have brought the critical importance of home energy into sharp relief. I've been promoting technologies that enable homeowners to use, generate and store energy more efficiently, and with far fewer carbon emissions for almost two decades, and I have never seen higher interest in technologies like heat pumps. Sales of solar and batteries are surging as consumers seek to partially disconnect themselves from increasingly volatile and expensive fossil fuel suppliers, and to give themselves greater resilience from future shocks. However, as most homes differ significantly from others, and as there is such an array of alternatives to the gas boiler and power station produced electricity, homeowners have numerous obstacles to overcome. As such, we are upping the ante with weekly, explanatory episodes on the Everything Electric SHOW and combining that with ask-the-expert clinics at our Fully Charged LIVE events. It is our hope that we can help millions more consumers move beyond combustion, so that they can #StartBurningLess and eventually #StopBurningStuff entirely."