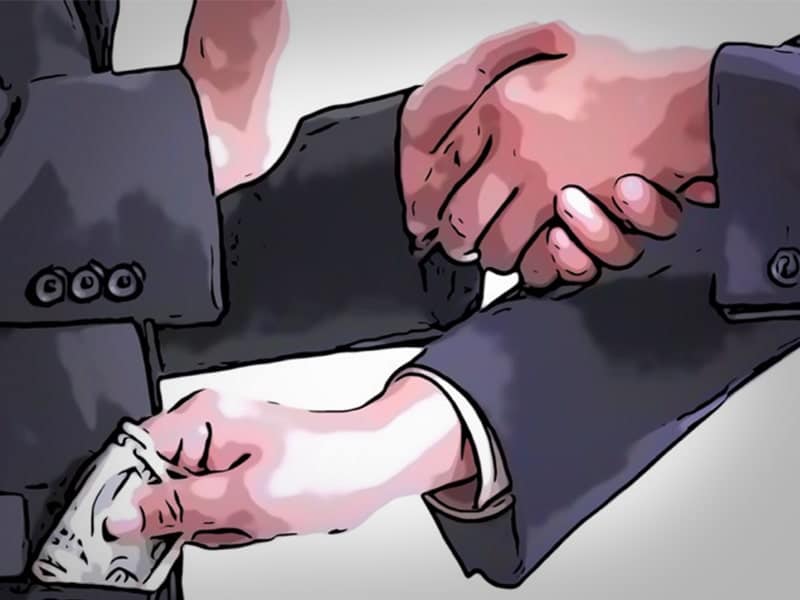 The problem of corruption in our society is not with those who know they are corrupt, but with all who belong to it but believe they are not.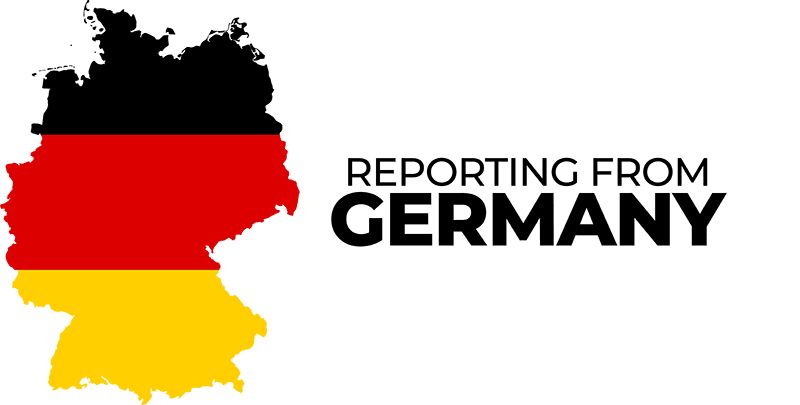 NOTE: The views expressed here are those of the author and do not necessarily represent or reflect the views of Fully Charged.
---
The many who accept or give the "little extra" and mistakenly call it "earned" and believe it will have no impact on them underestimate that it does have a profound impact. When surrounded by colleagues who justify convenient gifts and financial support for business trips or the like as necessary and legally correct, they overlook the fact that they have lost their ability to remain neutral. They have lost their virginity and that cannot be undone.
The influence that the powerful automakers exert on automotive journalists through direct and indirect incentives is massive and one that most cannot escape, while readers are not even aware of its existence, creating an atmosphere and culture where truth takes a back seat.
It's hard to write a fair and balanced report about a car when the auto industry that makes it gives it to you and your family for free for private use not just for a week, but for years. If you decide to buy a car, you will get a discount of 15% and 30% for all options just for being a journalist. The long-haul business class trip to a nice place with a 5-star hotel and $200 for dinner and social events are included and, whether you like it or not, affect your ability for fair reviews, articles, and opinions. Since it is not money wired directly to your bank account, many will not call it a bribe, but where is the difference if the net gain in your pocket is the same as if you had received the money directly under the table or in a plastic bag at a garage? There is no difference because the money and incentives you received affect your daily costs.
A German journalist gets a 15% discount on a new German car he buys for himself and his family without asking and a 30% discount on all the extras. An automotive journalists receives additional other "incentives" and this is only because he writes for an automotive magazine and reports in a certain way about the company from which he receives the discount. No one tells him or her what to write, but if they are not sympathetic to the automaker or a model review is negative, they know it is a risk to lose attractive incentives and even worse the invitations by the automakers for product reviews, thus it's a threat to their job and livelihood. They can lose their priority position on the journalist's list and suddenly the money together with good stories and vehicle reviews is gone and therefore creates a form of self-censorship you can't escape from.
Many automotive journalists no longer have their own car because car companies provide them with one new model after another, including all the associated costs, so there is no need to invest in their own vehicle. The incentives include everything, including gas, and that's a good deal that auto journalists are more than happy to accept.
All of that is not defined as bribery or corruption legally but it has an influence on the articles, vehicle assessments and test results the journalists publish and that's exactly what the automotive industry intended. They walk a fine line, go up to the level where every additional step would cause legal risk, and can count reliably on journalists that are not well paid and who are under pressure to manage their livelihood.
Even worse, the new models made available for testing are not the cars that every other consumer gets at the dealership, they are made on dedicated and separated production lines and are better and different in almost every way. Not only are the gaps and finish subject to different quality criteria, but different and additional materials are used to make the car a "press car" that impresses, for example, by how quiet it is because it has received better damping to reduce noise, has better engines, thicker paint, and more insulation. The cars the journalists are testing are not the cars you buy at a dealership.
And what if I tell you now that Tesla is the only company that doesn't provide press cars or vehicles for free testing or nice business trips to nice places with 5-star hotels where everything is included! As a journalist, all other companies give you all these incentives and vehicles for free and at discounts that make a real difference to your livelihood, but Tesla offers you nothing. Plus, they don't have a PR or marketing department you can contact if you have questions or need clarification on your article. Wouldn't that complicate your life and create a negative impression on you, no matter how hard you try to remain neutral about the product? The influence on journalists is real and explains why some vehicles get a better rating than they deserve, while Tesla is criticized by all major media outlets for anything and everything and very often contrary to all facts. It also explains why YouTuber, influencers, and customers' reviews differ greatly from what leading automotive journalists and mainstream media write about Tesla.
Those who believe that the editor-in-chief ensures that journalists are independent forget that the majority of media companies' revenue comes from advertising, not reader subscriptions. Over the past three decades, the journalistic business has turned upside down as free online media have taken away their main source of revenue. It's a behavior we've all embraced and enjoyed as consumers. Suddenly, all of their work was published for free online and their revenue dropped dramatically. Consequently, they had no choice but to build an online subscription business, which proved difficult to impossible. The only thing that worked was online advertising, which brought them good revenues, but they were dependent on the goodwill of the biggest advertising companies in the world, the automotive industry. All of us, the consumers, are responsible in an indirect way for what might be called "fake news."
I have received information from automotive journalists that editors-in-chief have retracted a good article about Tesla, but because they don't want to upset their big advertisers. Positive automotive industry articles about Tesla are by definition not published. This is not an isolated case, but a widespread attitude that editors use to protect their income.
In his latest book, "Tesla or How Elon Musk is Revolutionizing Electric Mobility," author Christoph Krachten, who worked as an automotive journalist for the German media 'Auto Motor Sport' in the 1990s, describes what happened when he tried to get his book published by the publishing house he had a contract with.
Alex Voigt, "Christoph, how did the editor react when he read your new book Tesla for the first time?"
Christoph Krachten, "Actually, the first reactions were positive. But then the editor didn't get in touch for a few weeks and then sent the mail that changed everything. As a publishing house that had important German car manufacturers as customers, it was not possible to publish a book that advocated the thesis that Tesla would reconcile ecology and technology. That blew my mind and that of my agency. It's also, I think, unique in the publishing industry. In the weeks before the email was sent, the editor had probably had a couple of motoring journalists look over the script and they likely all found the portrayal of Tesla and the vehicles too positive. "
Alex Voigt, "Do automotive journalists receive direct or indirect incentives from automotive companies, and if so, what is the effect?
Christoph Krachten, "The first time I got involved with this dependency was at 'Auto Motor und Sport TV'. I had shot a report on "Monday cars," i.e., cars with an excessive number of production defects. It could only be broadcast after numerous discussions with the print editors. The editors are simply dependent on the test cars that are made available to them free of charge and the assumption of the costs for travel to vehicle presentations by the automobile companies. It's no accident that these presentations are at expensive and distant locations. A normal editorial office cannot finance a trip there. Today, you only have to look at the coverage of passenger cars. These are rather lyrical works, in which the marketing terms of the car companies are taken over one by one, rather than hard-hitting car tests. Not a single report on the ID.4 GTX, for example, addressed the performance limitations of the vehicle. Only the Norwegian Volkswagen brochure mentions in a footnote that the car can only call up its peak power for 30 seconds with a battery charge of at least 88 percent. 80 percent is recommended as the maximum battery charge for everyday use. That's not exactly a journalistic tour de force to leave that unmentioned."
Alex Voigt, "What happens when an automotive journalist writes negatively about the German automotive industry? Is he then removed from the list?
Christoph Krachten, "It's like this: Apparently, the journalists with the highest coverage and the most positive reporting get the test cars first. In other words, those with a low circulation should report nicely. The greater the reach, the more critical the reporting. Otherwise, there will be fewer test cars and, above all, they will be published much later. And journalism thrives on topicality."
Alex Voigt, "Tesla does not give 'press cars or discounts' to journalists, nor does it pay for business-class trips to nice places with hotels and accompanying programs for a vehicle presentation. For you as a former insider and journalist, what impact does this have on fair and balanced reporting?
Christoph Krachten, "I don't want to accuse any journalist of biased reporting here. And it has to be said that Tesla also comes off very well in this circumstance. Nevertheless, there is at least an unconscious dependence. And sometimes you wonder how the rating came about in comparative tests. My impression is not so much that Tesla is portrayed badly, but that the competition is portrayed better than it actually is. There is another point that should not be forgotten: German motoring journalists seem to feel obliged to the German automotive industry. At least that is my impression. In the process, consumers sometimes get a raw deal and are then badly advised."
To overcome problems with his publisher, Christoph Krachten had to open his online bookstore for a printed version that is now a Spiegel bestseller. His publisher certainly recognized the book as a potential good seller early on but stepped back to protect his relationship with the automotive industry and advertising revenue.
We live in a time when news, articles, and journalistic behavior are no longer driven by truth but by income, and should not be surprised that our societies are divided because the truth is now for sale.
---
Full Disclosure. Alex Voigt, the author, does not work for any media company, nor does he receive any invitations or vehicles from the automotive industry, and generates most of his income through Patreon.com supporters. He added some images for Christoph Krachten's book without receiving any financial compensation but a signed copy.
---
About the author
Alex Voigt has been a supporter of the mission to transform the world to sustainable carbon free energy and transportation for 40 years. As an engineer, he is fascinated about the ability of humankind to develop a better future via the use of technology. As a German, he is sometimes frustrated about the German automotive industry and its slow progress with battery electric vehicles which is why he started to publish in English and German. With 30 years of experience in the stock market, he is invested in Tesla [TSLA], as well as some other tech companies, for the long term.