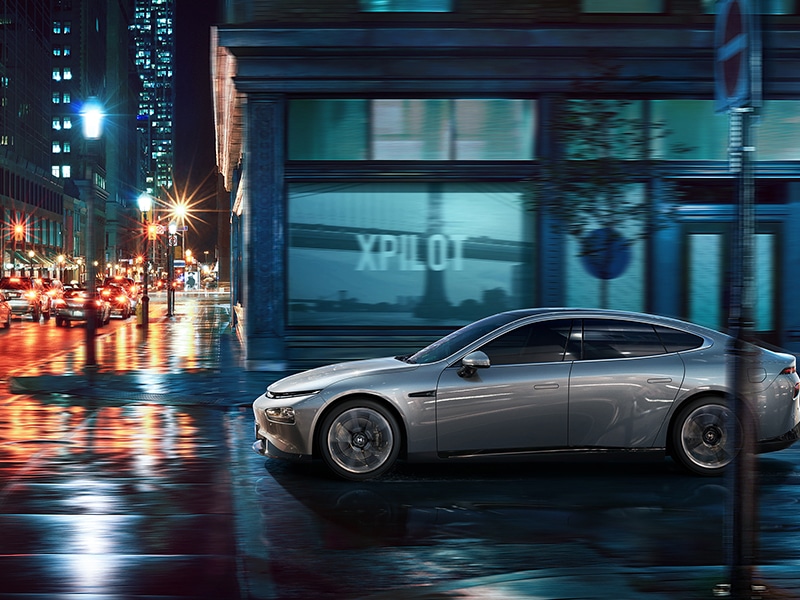 For decades, it's been a well-worn trope that China would become the world's no.1 economy. And while its slow embrace of capitalism has taken time, there's evidence all around that its time has come.
Fuelled by ambition, but powered by population, China's Gross Domestic Product (GDP) is forecast not only to overtake US GDP this decade, but potentially to be double its size by 2030.
There are few sectors where this ambition is clearer than in cleantech. Driven by a potent blend of air pollution related issues and a desire to be technological leaders, China's long-term plan to invest in hydro, solar, wind, and, most pivotally, batteries is set to pay-off.
As we enter the era of the Electric Car, the Chinese are ready to turn years of diligent groundwork into global dominance. Make no mistake, their sedans and suvs, their trucks and buses are on their way, and they will be ubiquitous by the decade's end.
The proof lies in their positive progress elsewhere, their deployment of wind and solar in particular has been delivered at a breathtaking pace. China has more wind farms (35.7% of global capacity ahead of US on 16.3%) and solar farms (32.3% of global capacity ahead of US on 11.5%) than any other country. With Goldwind, United Power and Ming Yang they have 3 of the top 9 wind turbine manufacturers and with Suntech, JA, Trina and Yingli, 4 of the top 8 solar photovoltaic manufacturers.
With the world's biggest domestic market on their doorstep, and the intermittency of renewables, naturally, they have had to invest heavily in battery technology. While much of their solar and wind capacity is not exportable, and the commercial opportunity outside of China has a ceiling, when it comes to batteries, especially those being exported in electric vehicles, the opportunity is considerable.
Production of 'New Energy Vehicles' as they are known in China, have been heavily incentivised since 2011 and scores of electric vehicle companies have sprung up, including BAIC, BYD, Geely, Great Wall, Nio, SAIC and Xpeng.
This growth isn't confined to cars, the vast majority of electric buses are in China – there are more than 400,000 – and this growth has further strengthened China's burgeoning battery market.
Relative newcomers BYD and CATL are world-leaders alongside the long-established Panasonic. BYD, an abbreviation of 'Build Your Dreams' is not only the biggest battery manufacturer in the world, but also manufactures cars, buses, trucks, bikes and forklifts.
Such is the strategic importance of these companies and their domestic EV market, that established carmakers like Toyota are partnering with businesses like BYD, to (some may say) cynically cater to the Chinese before their existing markets.
And of course, no story on electric vehicles would be complete without mention of Elon Musk.The Chinese Government not only welcomed Tesla, but also helped them to construct their Shanghai Gigafactory in record time (168 days), and while it might prove to be a post COVID_19 blip, Tesla accounted for ~30% of electric car sales in China in the month of March 2020. So the potential for China and Tesla to act together as a force multiplier in China, and in Asia more generally could be considerable.
Flowing in the other direction, Chinese companies continue to invest in European brands; Geely for example has interest in Polestar, Volvo, LEVC and Lotus, while SAIC motors are behind the wheel at MG. And if other established car companies struggle with the switch to 'pure electric' in the coming years, the Chinese will be keen to invest in other brands and in so doing gain a foothold in far-flung markets like Europe and the US, especially if the Chinese market plateaus for any length of time.
If you don't believe that Chinese brands can gain traction with US or European consumers and that there might be antipathy towards China, then it's worthwhile remembering that Japanese brands went from zeroes to heroes in the US with 40% of the car market by 2009; and that was in the wake of all that happened between the countries in World War 2.
Not only that but the quality of electric car 'clones' being manufactured in China – as Robert discovered when he spoke to Xpeng about their P7 – puts them on a par with anything else being produced around the world, and critically at a substantially lower cost.
And if, like us, you happen to believe in the importance of the transition to clean energy, you should be hoping that a sizeable percentage of China's manufacturing capacity for electric vehicles is exported (preferably as cleanly as possible) around the world.
After all, nature abhors a vacuum and if consumers cannot get EVs from established carmakers, then they will be choosing Chinese EVs in volume.
While there is consolidation ahead in China, as the strongest and weakest brands vie for supremacy or survival, it's the market that could well spark an electric revolution.
In a world where we need to (genuinely) electrify as many cars as possible, we need many companies, new and old, to contribute.
Car sales may well dip to a 2009 low of ~60 million as a result of an incoming global recession, but Tesla can only realistically supply between 1 to 10 million cars annually by the end of the decade, so who is going to benefit from the switch to EVs the most?
I know where my money is.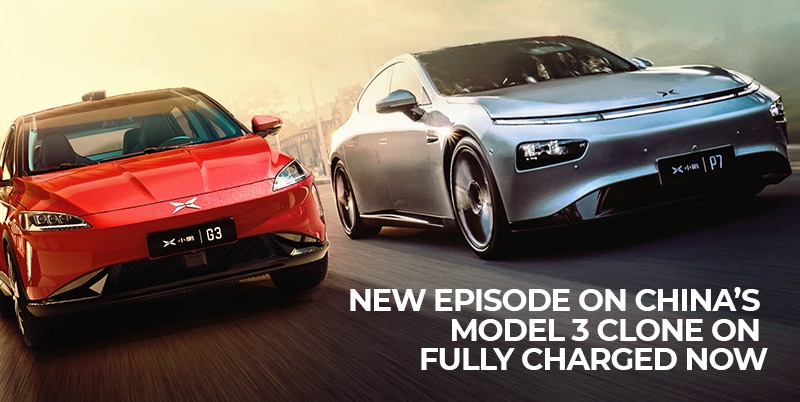 See our latest episode on what has been called a 'Tesla Model 3 clone', Xpeng's P7 which launched this week, here.