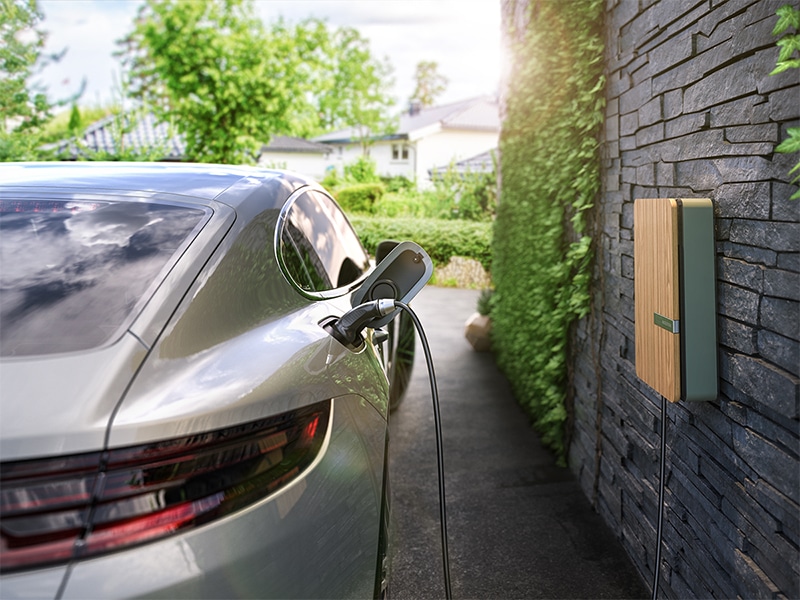 Andersen EV are UK producers of design-led electric vehicle charge points that are built to last. Scandinavian inspired, Andersen's technical expertise enables them to make reliable chargers that are a pleasure to use.
The Andersen A2 wall mounted smart charge point cleverly hides the cable and plug completely from sight. It comes with a chassis lifetime guarantee and with up to 96 different colour and finish combinations (including wood) you can be sure to find one that suits your home or business. You can control and monitor your charging with Andersen's Kønnect app which includes a unique remote locking feature. And the A2's modular system allows you to easily switch the colour of your unit.
The Andersen P1 is the most sophisticated floor mounted charge point available. Aesthetically and technically it is in a league of its own. For business clients looking for software optionality such as load balancing and payment facilities, the P1 is unmatched.
Going electric is a choice to embrace the future. It shouldn't mean being forced to compromise on your charging. Andersen's fast-growing reputation stems from their obsession with innovative, simple to use tech and great service. For reliable and elegant charging fit for today and the future. Experience Andersen.