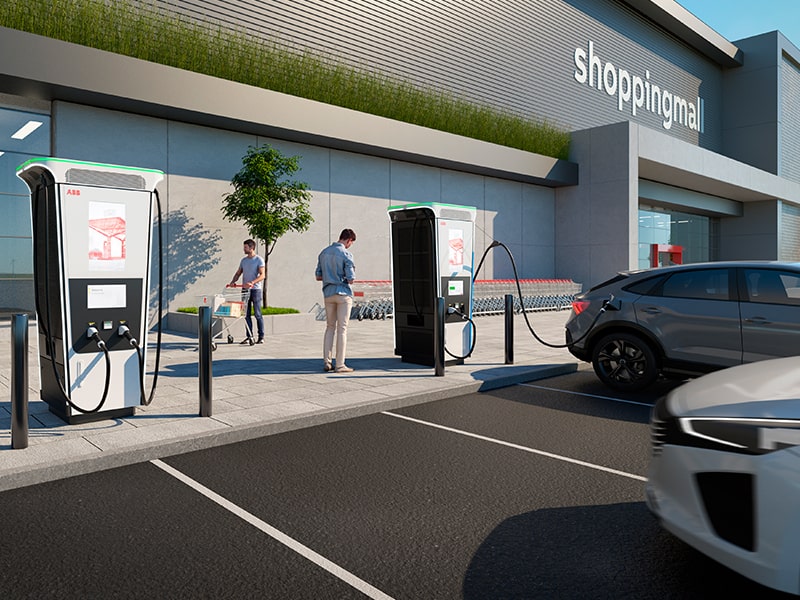 For any of us working within the EV charging industry, there is no denying that we have experienced a decade of rapid evolution. Back in 2010, who would have thought it would be possible to design a car charger capable of delivering 100km of range in less than three minutes or that we would be witnessing the development of the Megawatt Charging System, set to transform the future of heavy-duty road transport.
During the recent Fully Charged event, we had the pleasure of connecting with many drivers who have already converted to an EV alongside many more who are considering making the transition. With EV drivers front of mind, I therefore wanted to explore the changes which our sector has under-gone, not just an industry insider but as an electric car driver myself.
According to latest figures, I am now one among more than 10 million electric car drivers around the world, up from approximately 13,000 just over 10 years ago. And if the positive energy and excitement we felt for driving electric at Fully Charged is any indication, we can certainly expect that number to continue growing at pace.
Back in 2010, the experience for those earliest adopters was significantly different to today. With the launch of the first mass-production plug-in electric cars, such as the Nissan Leaf, came the installation of the first public 50kW DC chargers and that's where the really exciting journey started.
Since then we haven't looked back. We have seen stark increases in battery capacity, charging power and therefore driving range. There has also been mass diversification across the sector, with the number of publicly accessible chargers exceeding 1.3 million at the end of 2021 and predictions that there will be more than 500 different EV models available globally by the end of 2022.
What's more, with the advent of high profile events like the ABB FIA Formula E World Championship, we've all had the opportunity to witness the world's most advanced e-mobility technologies being showcased on city streets around the world.
This all sounds fantastic but what does this rapid progress actually mean for the EV driver. The safest and highest quality charging experience for a start. For example, the recently launched ABB Terra 360, the world's fastest all-in-one car charger, which we had the pleasure of showcasing at Fully Charged, comes with innovative lighting features to guide drivers through the charging process. It is also wheelchair accessible and includes an ergonomic cable management system that helps drivers plug in quickly with minimal effort.
More than that, progress means greater choice and independence for consumers, both in terms of how and where they charge, with solutions to meet the needs of every driver. When considering our own portfolio for a minute, our market leading experience in DC fast charging has enables us to evolve our charging solutions for residential, workplace, retail & hospitality, and light vehicle fleets.
We also recognize the critical role which bi-directional charging has to play when considering the evolving experience of the EV driver. With bi-directional charging, drivers have the opportunity not only to reduce their own personal emissions by driving electric, but to become an active part of the renewable energy ecosystem. Indeed with vehicle to grid charging, like that which we piloted with DREEV, a joint venture between Électricité de France (EDF) and Nuvve, we create the opportunity for drivers to sell surplus stored energy from their EV back to the grid.
Take that one step further and we must consider the emerging vehicle to home sector. An exciting area of research & development for us, solutions in this space will have the potential to give EV drivers total energy independence, using the energy stored in their vehicle to power their own property.
Over the last decade, continual innovation in charging technology has been a crucial factor in driving further EV adoption. None of the advances in electric cars would have been possible without the supporting charging infrastructure, and while the sector is in many ways unrecognizable from 10 years ago, evolution remains as rapid as ever. Not only must we enable a better charging experience for the EV drivers of today, we must ensure that our technology offers future proof solutions for the charging needs of tomorrow and beyond.
The user centric approach which has driven our thinking to date remains at the heart of our R&D efforts, and I for one, as both CEO of ABB E-mobility and a passionate EV driver myself, am very excited for where the next decade will take us.
---
About the author
Frank Muehlon was appointed CEO of ABB's newly formed E-mobility Division in February 2021. Prior to that he held the position of Managing Director of ABB's E-mobility Infrastructure Solutions business since 2017.
ABB E-mobility offers the widest portfolio of EV charging solutions from smart chargers for the home to high-power chargers for the highway stations of the future, solutions for the electrification of fleets and opportunity charging for electric buses and trucks.
ABB's market leading offering brings together the digital and physical worlds across market leading charging hardware, ABB AbilityTM enabled digital services and energy and fleet management solutions.