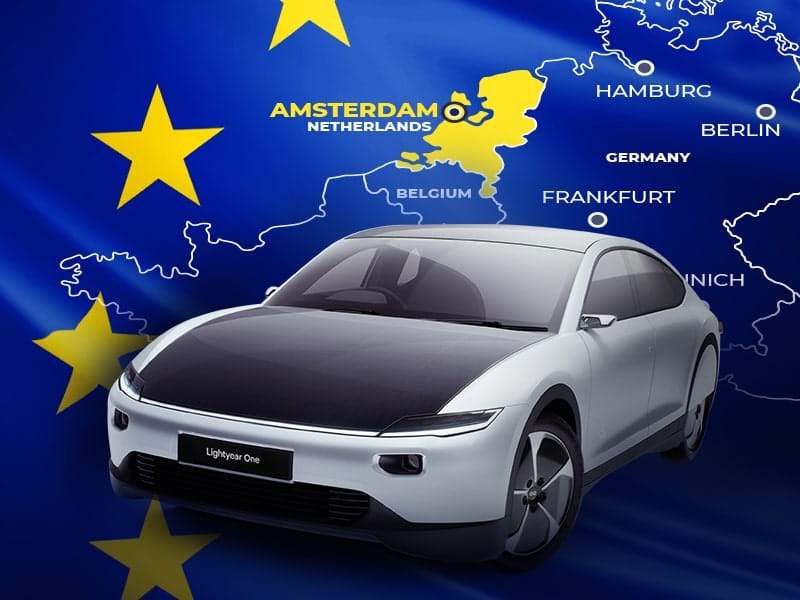 An interview with Dan Caesar, Fully Charged and Alexander Boon, Mobility Service.
On Fully Charged there are few markets we focus on more than most. Norway for one is the country with the highest percentage of pure electric car sales. China is the country where the most cars, and batteries, are being built. We are also fascinated by what's going on, or not, in the automotive strongholds like the USA, Germany and Japan. Not to mention our interest in our home market here in the UK. But what are the up and coming markets? The markets we should be looking to, as electric cars enter the mainstream?
Well, the Netherlands is making a very strong case for itself. "December was the second best month ever in the Dutch market for plugin vehicle sales, with 23,150 plugin registrations. That score was only behind the all-time record set a year ago when the EU's CO2 fleet rules joined local fiscal changes to create the mother of all inflated record months – over 30,000 plugin vehicles were registered in one month. That translated into a Norway-like 72% plugin vehicle (PEV) share, with 69% share from just full battery-electric vehicles (BEV)." Source: Cleantechnica
The Netherlands is synonymous with bike culture of course, but car ownership is surprisingly high too, and with almost 18 million inhabitants, and the largest seaport in Europe (Rotterdam) it perhaps represents a bigger beachhead into the European market than Norway. And perhaps, it is understandable that this, a low-lying country that takes climate change seriously, is a place where more sustainable technologies are gaining traction. For our part, Fully Charged is delighted to be bringing its highly successful Fully Charged LIVE exhibition to Amsterdam on the 20th to 22nd May 2022. We spoke to the Netherlands' leading electric car leasing business to understand how it is evolving to meet the huge demand from Dutch consumers.
Dan: Tell us about Mobility Service's 'electric' journey?
Alexander: Mobility Service has a rich history with electric vehicles. In 2008 Mobility Service was the first leasing company who imported a Th!nk City. Looking back, the Th!nk was obviously one of the first electric vehicles and not really suitable for daily usage. It was, however , a signal that EVs were here to stay. In 2017, when we started with our website zakelijkelektrischleasen.nl, the transition to electric cars really took off. Now, in 2022, 35 percent of our entire fleet is electric. And almost 40 percent of our customers now choose an EV rather than an ICE.
Dan: What are you seeing in the Dutch EV market? What are Dutch consumers asking before they buy an EV? And what are they saying after they get one?
Alexander: The Dutch EV market is one of the most developed markets in the World in terms of EV-sales. Because of different subsidies, electric cars have become very popular as a company car in the last few years. Because of the head start in the Netherlands, the second hand market for EVs is now also in full swing, meaning that an electric car is also becoming very popular with consumers. The main concern of someone who is interested in an EV, is the range. Although battery pack sizes have increased, range anxiety is still very much present. Trying the desired vehicle for a couple of days is almost always the solution. Actually this is our advice for all people who are interested in switching to electric; try it out for a couple of days. That way you're sure that the right decision is being made.
Mostly people are very happy with the choice for an electric car, especially in terms of driving characteristics. That obviously doesn't surprise us. What is important though, is that sometimes a change in behavior has to occur, before certain people can appreciate an electric car. Time a fast-charging spot with a toilet break, or a lunch break and you're not really at a disadvantage when charging, but when you're always waiting for the EV to be ready to charge it can be a less pleasant experience.
Dan: What brands do you have in the Dutch EV market?
Alexander: Well, we have a lot of choices here. Tesla always selects the Dutch market as one of the first to introduce new models. Therefore we already have a lot of Model Ys driving around here. The same goes with cars like the ID.3 or the Skoda ENYAQ. Although they don't exclude the rest of Europe in favor of The Netherlands, they are sending a lot more cars to our country. Different Chinese brands here are Seres and Aiways. They are not really that popular though. MG and Polestar are a little more popular, but only by a tiny margin. The most popular EVs are the European made cars, Korean cars, including the best-selling Kia e-Niro, and Tesla of course.
Dan: How does this compare with nearby markets?
Alexander: Since we don't have our own car manufacturers, people aren't really biased towards specific brands, like Germany or France. The Dutch EV market therefore is very diverse. As I mentioned before the Dutch market is one of the most developed markets throughout Europe. They expect that this year, 25 percent of new car sales will be 100% electric. The brands Toyota and Volkswagen for example are very popular here. But since the Japanese manufacturers don't really have good electric alternatives, European car makers are taking over. The Renault ZOE for example, is a very popular model.
Dan: How do you feel the Netherlands is doing from a sustainability perspective?
Alexander: The realization that people have to do something for the future generations is growing fast over here. More and more people are switching to green energy. Also disconnecting households from natural gas is a hot topic. Households are choosing for a heat pump instead of gas central heating. New houses don't even have a gas connection. This transition however generates a higher demand for energy, and the green alternatives aren't always enough to meet demands. Especially with people switching to electric cars, there is a fear that our energy infrastructure isn't good enough to cope with the demand.
Dan: What are you looking forward to about Fully Charged LIVE Europe?
Alexander: We are very much looking forward to meeting like-minded people, but we are also very keen to get in contact with people who are still doubtful about the switch to electric, and are more than happy to answer their questions.
To listen to Mobiilty Service founder, Paul Harms, electric. journey so far, you can hear his podcast with Robert Llewellyn.
See some of our Dutch-focussed special episodes as we showcase some of the most progressive projects in the Netherlands right now:
Fully Charged is delighted to announce Mobility Service as headline sponsor of Fully Charged LIVE Europe and tickets to this May's show are available here.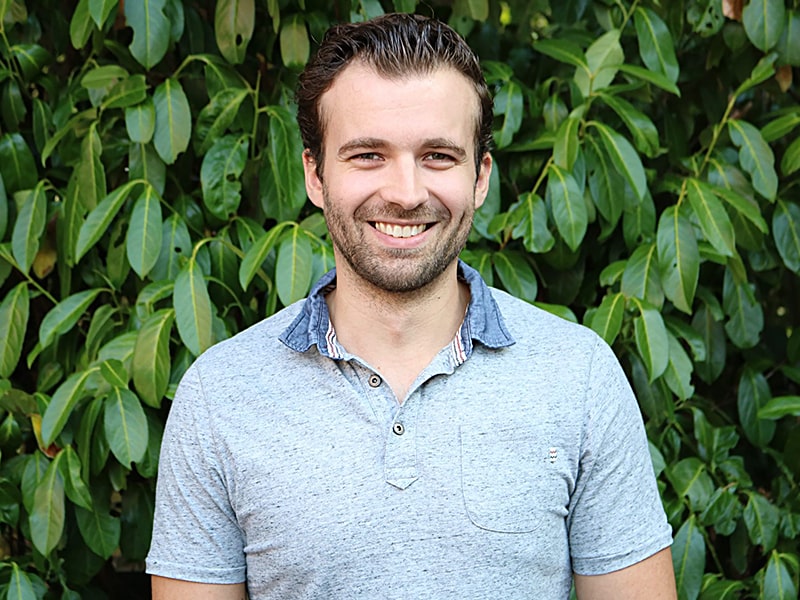 About Alexander Boon
Alexander Boon was the first employee of Mobility Service with a full electric leasecar; a Renault Zoe with a tiny 22 kWh battery-pack. Mainly because of his interest in electric vehicles, he started working at Mobility Service in 2016. In 2017 he was part of the team who built the popular Dutch website 'zakelijkelektrischleasen.nl'. Nowadays, he is one of the many EV-experts within Mobility Service and in his daily task, is responsible for the division of customer satisfaction. Ever since he started working at Moblity Service, he drove the following EV's extensively: Multiple Renault ZOE's, Nissan LEAF, Volkswagen e-Golf, a BMW i3, Peugeot e-208 and the Polestar 2.