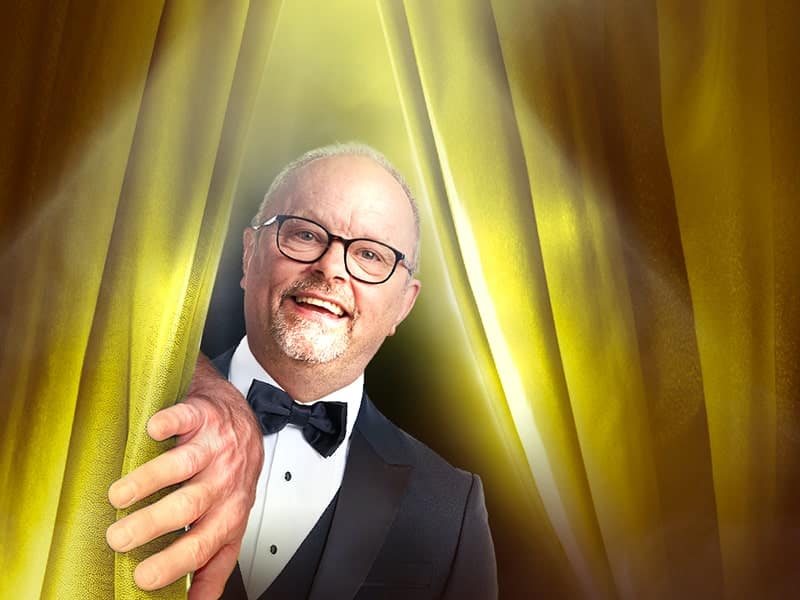 There are times where we reflect on what we've achieved at Fully Charged, and have to acknowledge that the SHOW and the LIVE events have inspired thousands to #StopBurningStuff.
More often though you will find us reflecting on the fact that we are not doing anywhere near enough. And it's not only about our own imperiled environment.
Yes, the global heatwave of recent weeks has forced the climate emergency into the debate, to the extent that even climate crisis denying tabloids have had to cover the story, but it's about more than that.
The climate crisis is a symptom of a deeper societal sickness, within which 'growth' and 'consumption' are causing society to get sicker. More inequality, more division and more hatred.
We (still) argue that a better world is possible – one in which we have fewer things, but better things. One where quality beats quantity, but in which we make those better things more accessible.
And we believe that the transition to sustainable energy and transport is a very significant part of an improved society.
And so we often ask how we can get our messages to go further, how we can inspire change faster, and how we can make more of an impact.
Not least as there is seemingly no end to the fossil fuel pushers in industry, media and politics, pouring toxic misinformation into the public discourse. Keeping us addicted to their 'product' for as long as possible.
To that end, we have our own plans – some undisclosed, others discussed in our recent insight piece – that we will execute over the coming weeks, months and years, but there's one thing we're bringing forward.
We've wrestled with the question of how to get the companies within energy and transport to go further and faster themselves, especially those that seem stubbornly determined to change as slowly as possible.
How can we reward the right behaviours in these companies?
How can we get our audience – an army of consumers – to demonstrate to them that the more progessive they are, the more they will benefit?
How do we make things like value, efficiency, sustainability the ideals to which these companies aspire?
At the moment the car industry is still seemingly obsessed with SUVs – a product that rides roughshod of those ideals – and yet through advertising has persuaded people to trade up over two decades.
With more metal, more petrol, more maintenance and servicing, you can see why selling SUVs is in the self-interest of those that sell those individual elements.
Recently Robert attended a car awards – he has attended scores over the years – and he was humbled by the number of individuals that came over to congratulate him about Fully Charged.
There seems to be – at an individual level in the industry – an acceptance that the independence Fully Charged brings, is necessary, even if at company level it is not always welcomed.
It was this moment that persuaded us that perhaps there was something Fully Charged could do, to reward the right behaviours and accelerate better benchmarks in the energy and transport sectors.
And so we are delighted to announce that in 2023, we will host the first ever, global consumer-choice ceremony for electric vehicles and clean energy – the Fully Charged AWARDS.
We believe that this – or more specifically you – could make a major impact by showing industry the things that we really should be rewarding.
As such, this awards programme will reward things like 'best value electric vehicle', 'most efficient electric vehicle', 'most sustainable EV manufacturing' and much more.
It's our belief that strong signals from consumers can help to move the needle faster and further, and that where the Fully Charged AWARDS can make a real difference.
As ever we will rely on (and appreciate) your support!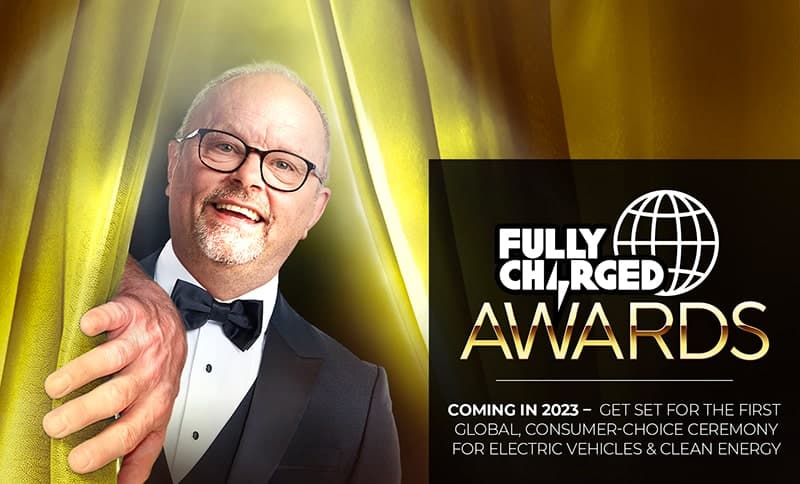 Further information will be announced in Q4 2022, including where in the world the Fully Charged AWARDS ceremony will be held.
You can also join us at Fully Charged LIVE North America in San Diego – 10th & 11th September 2022
DAN CAESAR,
Joint CEO